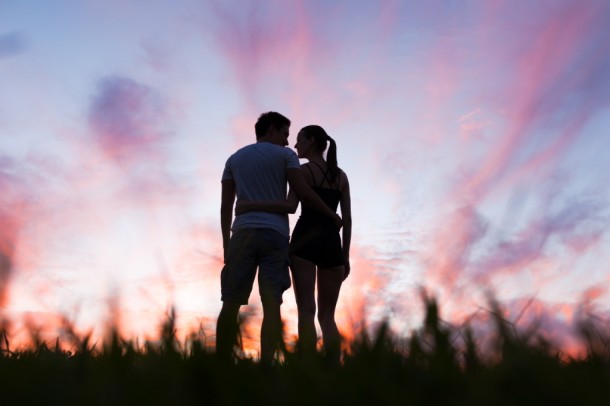 By: Bo Sanchez
Do you want to succeed in life? You need to be an Eternal Student.
Put a check mark before each of these 10 Eternal Student Statements if they describe you:
1.  I try to learn one new thing a day.
2.  I enjoy a sense of wonder; I am like a child when I am before something new.
3.  I know I've got some talents that aren't fully developed yet and I'm taking steps to make them grow.
4.  I love to read great books, listen to audio talks, and attend seminars and conferences; I love to expand my intellect by reading from other fields and disciplines I know little about; I love to listen to good teachers; I wear down the door steps of the wise.
5.  I always try to find new ways of expressing love.
6.  I make it a point to listen to any person I meet, to enter his world and learn something about his life, be he a king or a beggar.
7.  I'm adventurous when it comes to trying new things—as long as they are moral, such as  going to new places or dipping into new cultures that will enhance my spiritual journey, and healthy, such as eating new food according to my prescribed diet.
8.  I am open when my friends and mentors correct me. I admit when I am wrong, and have the ability to laugh at my mistakes.
9.  I share my thoughts and opinions with joy and humility, knowing that I can be wrong and right at the same time.  I'm not stubborn or obstinate.
10. I'm not ashamed to answer, "I don't know," when I really don't know.  I'm not ashamed either to ask, "Will you teach me?"
Scored a 10?
The Missing Link of Success:
Who Are Your Mentors?
Now, if you're a student, it follows that you have teachers. And if you're an Eternal Student, you continue having teachers or mentors even after you've graduated from college or even post graduate school.
When I got married at 32, my life changed. From a single missionary wandering around the country (and the world) without a centavo in my pocket, I then needed to make serious money fast. The Bible doesn't say, "Man doesn't live on bread but on every Word that comes from the mouth of God."
One word is missing. The Bible says, "Man doesn't live on bread alone but on every Word…"
That means I still need to eat bread even if I have the Word of God!
But I knew next to nothing about money. And boy, did I need to change my psychology of money in my brain. Because deep inside, I knew I was programmed to be poor.
I had to unlock my brain from a distorted theology of wealth—that money was bad, that rich people were crooks, and that God wanted me to be poor.
Once my psychological wallet grew, I was ready to earn money. But how?
Immediately, I knew my missing link to success:  I had mentors for every area of my life. But I had no financial mentors.
First, I searched for successful entrepreneurs among my friends. I made a bee-line towards a few multi-millionaires I knew and invited them for lunch. I picked their brains and took down copious notes. I then put up my small businesses, lost money, tried something else, failed again, until I found my niche. Today, my little businesses are doing well.
Try Something New
The Eternal Student quiz above suggests one of the keys to success is daring to be adventurous.
For this Back-to-School issue,  I'd like to share something adventurous, especially to parents: Homeschooling. For the longest time, homeschooling wasn't even in the radar of most parents' thinking. It was unthinkable. "Give the education of your kids to the experts," we were told.
My wife Marowe and I dared try homeschooling our eldest son, Bene. And my son loves homeschooling.  Here's why–
He's able to spend more time with his Daddy and Mommy each day. His relationship with us is tight—and for this alone, I thank God for homeschooling.
He loves his younger brother, Francis, and cares for him a lot.
He can read any book he chooses, he reads five books a day.
He speaks fantastic English.
He's able to follow his passions with more freedom. He joined a painting course—and has produced 12 lovely paintings so far. He hosts a kids' TV show each week and is having so much fun. He also writes for a kids' magazine, Mustard.
Because of our success with Bene, we are also now homeschooling our second son Francis.
I started the Catholic Filipino Academy to help parents homeschool their kids. Hey, I'm not putting down regular schools. There are great schools out there. But what I'm doing is making parents consider homeschooling as a valid alternative. I'm not going to kid you. It's not easy. The sacrifices are huge. But I think it's a wonderful option to consider.
For more information about the Catholic Filipino Academy, log on at www.CatholicFilipinoAcademy.com.