Filclub Dubai and Northern Emirates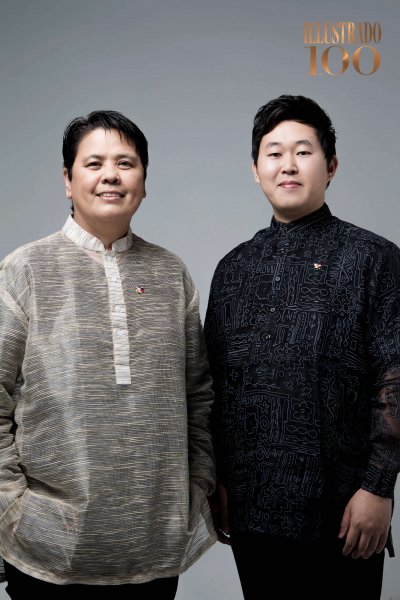 The old adage "no man is an island" rings true, especially for the Filipino organizations in the United Arab Emirates where they band together for a common aspiration. Collectively known as Filclub Dubai and Northern Emirates, the members composed of 95 Filipino organizations represented by professions, sports, geography and advocacy have as their major projects the Philippine Independence Day and Bayanihan Festival Celebrations, attended by as much as 20,000 guests, where the organizations are united in the spirit of volunteerism.
"Many Filipinos need support in their goal to achieve excellence while being part of a workforce away from home," says Chairman Engr. Maria Fe Tata Dayot. "These support systems include professional enhancement, guidance, moral support and some sense of belongingness. This is where volunteerism comes in, which I believe that everyone needs to be involved in. When everyone is involved in volunteerism, there is sharing, there is support for each other, friendships are developed, and there are the greater benefits of working together."
On the photo: FilClub Chairman Engr. Tata and Vice Chairman Ericson Reyes.
Of Spiritual Leadership: Juliet Solas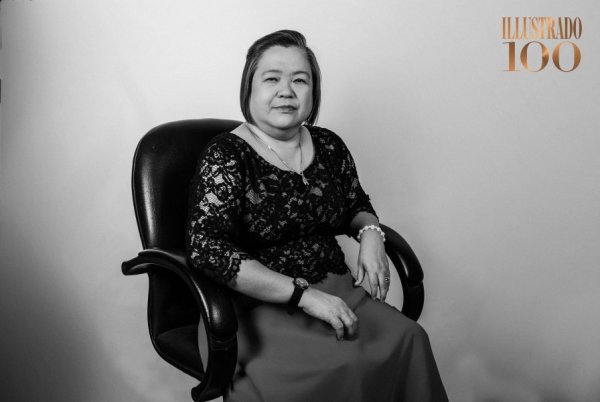 For nurse Sister Juliet Solas, a Dubai Excellence Awardee and respected figure in the Filipino community, volunteer work is a major part of her life.
She is an active member of the Legion of Mary at St. Mary's Church, an organization of lay volunteers who dedicate their time to help the poor, the marginalized, and those looking for guidance.  Her work over the years include visiting the sick in hospitals, going to the jail to visit and provide spiritual counselling to inmates, as well as providing marriage counselling for couples.
"As Filipinos, we value marriage and family, so marriage counselling and work with unmarried couples working and residing in Dubai has become a consistent apostolate that culminates each year, with a Mass Wedding of couples," says Juliet. "This undertaking has been there for the last 25 years and by testimonies, the couples said their marriages have become stronger because it was sacramentalized. To some extent, this initiative has created a bond among members of the Filipino community, as more and more couples join the event every year."
Of Peace and Unity: Sahron "Roy" Tamano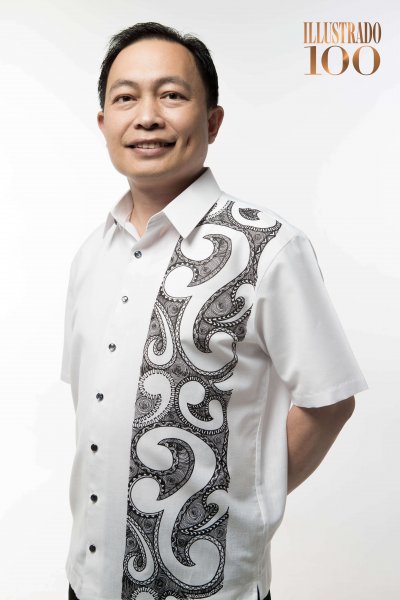 As one of the few remaining pioneers and once a-two time President of the Maranao Community in UAE founded decade and a half ago, Roy Tamano continues to serve and tries to steer the group into achieving its basic objective of promoting unity and serving the welfare of the members, mainly coming from the Maranao tribe of Lanao provinces in Southern Philippines.
He is also the Organizer and Chairman of the Filipino Muslim Basketball Tournament for its three seasons from 2015 to 2017. A first of its kind sports activity in UAE that unites most of the Filipino Muslim Expats here representing each tribe to promote unity through the world of sports.
One of the turning points in his life was when he witnessed the start of the siege of Marawi by ISIS Terrorists when they attacked in the afternoon of May 2017. It made so much impact on him that he put it upon himself to participate in relief efforts.  "There was too much suffering and shock for the ordinary populace who tried to flee by barefoot to the nearby town," he says. "Upon my return to UAE, I and the MARCOM Group helped organize a series of Charitable Campaign with the support of other Filipino groups in Dubai".
Of Humanitarian Missions: Wafa Qasimeh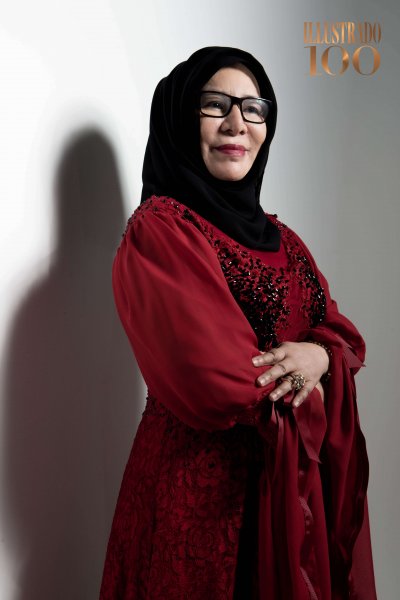 A Major Consultant in Cultural Administration at the Department of Islamic Affairs and Charitable Activities – Government of Dubai, where she serves as a bridge to the community, Wafa Qasimieh is also a veritable ambassador of different international NGO's such as SPMUDA INTERNATIONAL, wherein she represents the Philippines, Wafa Qasimieh belongs to the 100 Influential women in the world.
Her projects are more humanitarian in nature such as sharing a helping hand to school – putting up libraries, donating school supplies for students, among others. "I have more than 100 scholars from Elementary to College," she says. "I also have Aetas that require monthly financial assistance, plus other projects here in the UAE."
She continues, "I offer help to any nationality but yes, it is an advantage to give help to my fellow countrymen. As Filipinos, volunteerism is etched within us from our forefathers and lives until now. We carry it wherever we go. Bayanihan as core value is important; especially as a way of giving thanks that we are able to live in a place where people have a comfortable life. My big faith becomes my advocacy and my advocacy becomes my passion.  We should do all things by heart."
_________________________________________________________________________________________
Photography by:
Illustrado 100 was made possible by sponsors: Giordano, Liali Jewellery, Mitsubishi UAE- Al Habtoor Motors, Michael Cinco Couture, Mapúa Institute of Technology, Centro – Amwaj Rotana Hotel , Max's Restaurant Middle East and GVER – Your Friendly MarketPlace for Sharing
Co-Sponsors: Herschel Supply Co., Rove Hotels, The Medical City – Dubai , Filipino Institute UAE, MPQ Tourism, JAMES Travel and Tours Dubai, Off the Hook Seafood Restaurant, The Original Barrio Fiesta Restaurant – Dubai and Tapa King UAE.
Read more Illustrado 100 on www.illustradolife.com