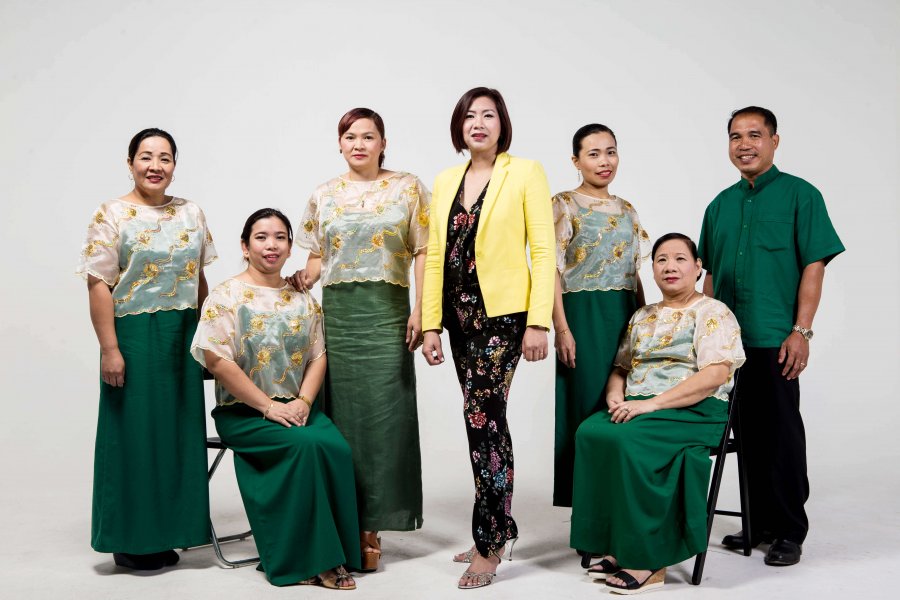 100 Most Influential Filipinos in the Gulf: DLSM Dubai – Shaping young minds
For almost two decades, one Filipino-owned nursery school has shaped close to 4,000 thousand young achievers with a combination of excellent academic building blocks, and a unique sense of Filipino care and heart.
Shaping, nurturing, and educating the young has been the core pursuit of De La Salle Montessori's founder, the late Remedios E. Chu. Since the nursery's opening in 1999, DLSM has equipped a multicultural community of children with the necessary tools to become successful global citizens of the future, as well as active contributors towards society.
What distinguishes a DLSM students is their early exposure to holistic education – a schooling approach where equal value is seen in providing children with the academic fundamentals, as well as instilling within them practical life lessons, good morals, and cultural awareness. "By igniting in children a lifelong love of learning; teaching them to lead with dignity, follow with discernment, value diversity, care about the environment and the world at large, we are changing the world one child at a time," says Ian Chu-Guerrero, School Director at DLSM.
Recognizing that every child has the right to an education, DLSM has extended several charity programs over the years giving families and their young ones an early break at education. For over seven years, DLSM's Bright Start Program has offered children of various nationalities access to a nursery basics course, totally free of charge. Students and parents alike also get together annually for the "I Care" charity drive – wherein the proceeds go towards orphanages in the Philippines. Ian Chu-Guerrero attests: "The exercise promotes a global view of life among our pupils and teaches them to become more self-aware."
Educating the mind, as well as the heart, is so essential to the school. Ian expresses: "The effects of what happens during the early years of a child's life lasts a lifetime. And with the right start, they can reach their full potential."
_________________________________________________________________________________________
Photography by: Alex Callueng
Illustrado 100 was made possible by sponsors: Giordano, Liali Jewellery, Mitsubishi UAE- Al Habtoor Motors, Michael Cinco Couture, Mapúa Institute of Technology, Centro – Amwaj Rotana Hotel , Max's Restaurant Middle East and GVER – Your Friendly MarketPlace for Sharing
Co-Sponsors: Herschel Supply Co., Rove Hotels, The Medical City – Dubai , Filipino Institute UAE, MPQ Tourism, JAMES Travel and Tours Dubai, Off the Hook Seafood Restaurant, The Original Barrio Fiesta Restaurant – Dubai and Tapa King UAE.
Read more Illustrado 100 on www.illustradolife.com