100 Most Influential Filipinos in the Gulf: Elcy and Euan Buenavides – Autism Champions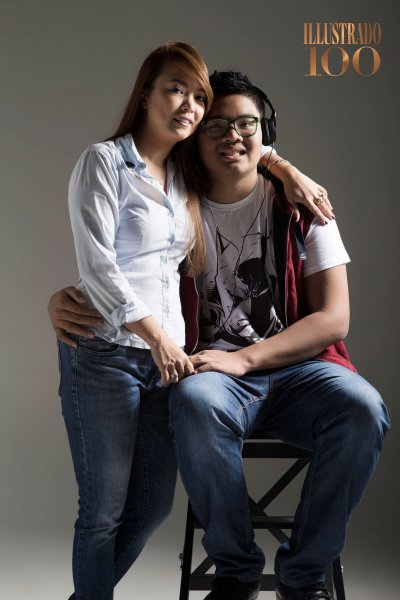 They look just like any other mother and son team, Elcy a doting mom, and Euan a fun-loving 16 year old, who dreams of becoming a Nat Geo wildlife photographer someday.  But they're not like any other.  Euan, who studies and also works as an intern at an accounting and consultancy firm in Dubai is autistic, and together, their story has given a lot of families a bright spark of hope.
Autism is a condition that is hard to deal with for any parent, Elcy shares: "There are very tough days when I just cry, but I could never think of giving up. If I don't stand up for Euan, who else will, right?" Upon learning of her son's condition, she armed herself with knowledge, through taking ABA courses, attending workshops, and joining support groups to understand Autism as a whole. "We actively try to help create awareness to educate people about the condition so they would show more patience, compassion, and empathy to those touched by autism," she says.
Now through the support of his mom, not to mention his sisters who have been there all these years, as well as therapists, family, and friends, Euan has made strides seem unthinkable for children with special needs.  Apart from his studies and internship, Euan has awards for art, swimming, and badminton.  He also ran the 4K Standard Chartered Dubai Marathon in 2016, is a member of the Boy Scouts of America and has participated in various volunteer efforts in the emirates.
Elcy maintains, "As a parent, we should give these kids an opportunity to explore all activities possible where they can learn and see if they are passionate about it and maybe find their gift there."
Photography by: Alex Callueng
Illustrado 100 was made possible by sponsors: Giordano, Liali Jewellery, Mitsubishi UAE- Al Habtoor Motors, Michael Cinco Couture, Mapúa Institute of Technology, Centro – Amwaj Rotana Hotel , Max's Restaurant Middle East and GVER – Your Friendly MarketPlace for Sharing
Co-Sponsors: Herschel Supply Co., Rove Hotels, The Medical City – Dubai , Filipino Institute UAE, MPQ Tourism, JAMES Travel and Tours Dubai, Off the Hook Seafood Restaurant, The Original Barrio Fiesta Restaurant – Dubai and Tapa King UAE.
Read more Illustrado 100 on www.illustradolife.com