100 Most Influential Filipinos in the Gulf: Engineer Mary Jane Alvero Al Mahdi – Business Leader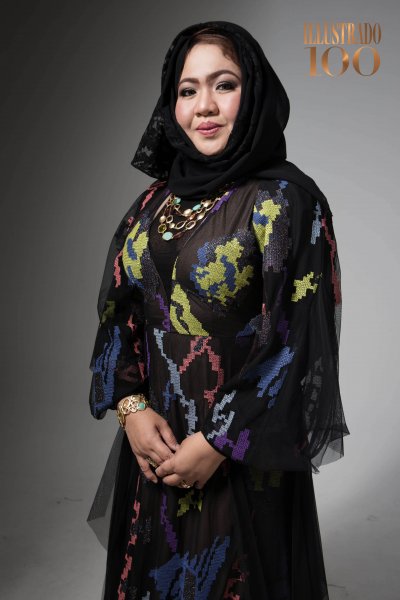 An acclaimed multi-awarded female global business leader, Engineer Mary Jane Alvero- Al Mahdi is the Chief Executive Officer of the leading multi-research laboratory – Geoscience, Prime Certification UAE – with partners and branches in Europe, India, China and in the Philippines, Prime Innova Training Center and Prime Alpha Consultancy.
She is a believer of change, strong willed, bold, resilient and an influential Filipina, being involved in raising awareness on Halal, food safety and hygiene to the food producers, manufacturers, and suppliers in the Philippines in accordance to the United Arab Emirates food regulation, guidelines, and compliance.
Her achievements gave her the recognition of the 100 Most Influential Filipina Women in 2013 by the Filipina Women's Network Global FWN 100 TM.
"I am successful because I am always in the pursuit of precision though I know all the while that I cannot achieve it. However I struggle for it," she says. "Failing is an opportunity to learn the best. I rethink and change the path of my direction, mastering the flexible mindset and continuous evolution sustains my growth."
Photography by: Alex Callueng
Illustrado 100 was made possible by sponsors: Giordano, Liali Jewellery, Mitsubishi UAE- Al Habtoor Motors, Michael Cinco Couture, Mapúa Institute of Technology, Centro – Amwaj Rotana Hotel , Max's Restaurant Middle East and GVER – Your Friendly MarketPlace for Sharing
Co-Sponsors: Herschel Supply Co., Rove Hotels, The Medical City – Dubai , Filipino Institute UAE, MPQ Tourism, JAMES Travel and Tours Dubai, Off the Hook Seafood Restaurant, The Original Barrio Fiesta Restaurant – Dubai and Tapa King UAE.
Read more Illustrado 100 on www.illustradolife.com