100 Most Influential Filipinos in the Middle East: The Filmmakers
They not only share stories, and elevate ideas, they champion an art with a burgeoning community despite the lack of an actual commercial industry in the country. Here are the Filipinos keeping the passion for filmmaking alive in the emirates.
Kamil Roxas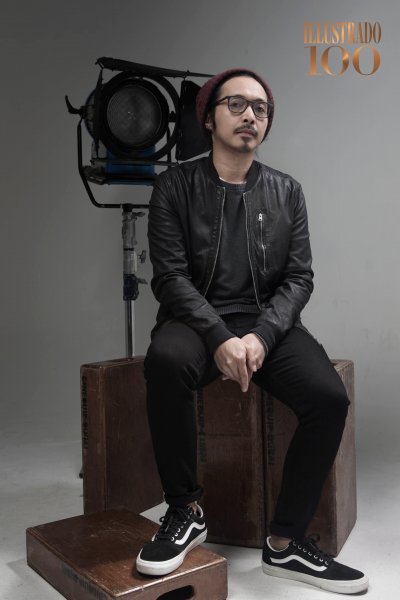 Award-winning director Kamil has been directing predominantly for brands in recent years, always conscious in his effort bring the commercial a notch higher – to find the cinematic attributes of a story, build upon it, and then execute it.
"When I first started I was very much into the form and the look, obsessing over the visual aesthetic of the film," he says. "It did very well for me and set the foundation of how I would work in the next couple of years after that. However, now I tend to ground the narrative more on the performance and how it brings out the story, going for a more balanced aesthetic of beautiful images that feel more realistic – that harmonious sweet-spot of content and form. Recently I have been leaning heavily towards this approach when making the sort of commercials and films that I choose to make."
Director of the One of those Happy Stories, winner of the inaugural Conde Nast Traveller ME 2017 shorties film competition, Kamil finds that making a film out of genuine life experience, not tainted with any specific intentions, resonates a lot more with an audience.  "I find myself more of a traveler and an observer of life, and from that experience, I'm able to draw a lot of inspiration and have it filter into my work," he says.
Melon Quinzon Perez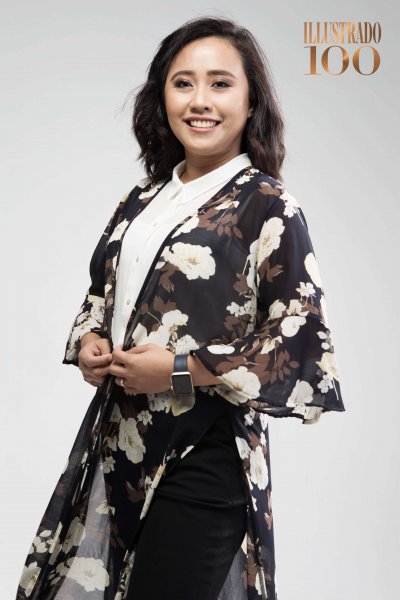 Melon Quinzon Perez started shooting weddings with her husband back in 2009 and established The MelRish Studio.  After shooting several wedding and corporate videos and telling other people's stories, she thought of telling stories of her choice and joined the 48hr Film Project in 2016.
She says, "It was a chance for me not only to challenge my story writing and directing skills, I also thought it was a chance for me to contribute to society through film by addressing a problem society faces – and at that time, I felt that low self-esteem was a problem most people face due to social media pressure."
The short film, Aurora, won 1st Runner Up, Most Promising Director Award, Best Actress for Danabelle Gutierrez and Best in Writing.  She also won the Best Director Award at the Emirates Short Film Fest in 2017. The film was also selected at the London Monthly Film Festival.
Despite limited resources keeping her from doing what she loves the most, Melon is optimistic. "I have a vision that one day I will have enough funds to produce, write and direct one of those old stories sitting on my shelf and get support to put these stories into the big screen. For the meantime, I enjoy writing and directing shorts. Hopefully this 2018, I can create more films which will not only entertain but relay something that will leave the audience thinking."
Ronald Awa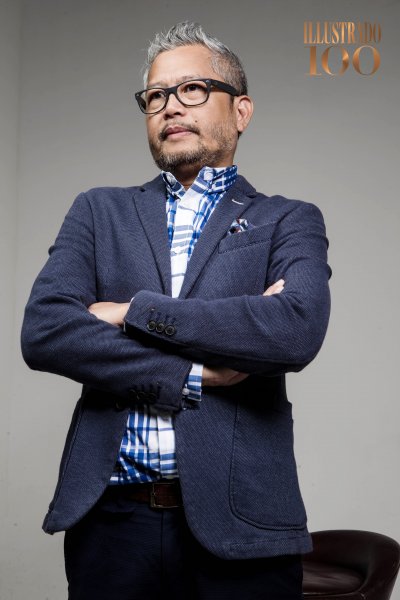 Ronald Awa is a photography and filmmaking enthusiast.  He started as a theatre director with a focus on national Filipino heroes such as Jose Rizal, Andres Bonifacio, and more. His enthusiasm for the art had made an enormous impact in the local filmmaking fraternity when he founded and created the Emirates Short Film Festival in 2012. The project which will be holding its 5th season has since received over 500 short films and other award-winning content produced by talents from the emirates.
"Since 2008, I've been an active volunteer of the first independent film club in Dubai, The Scene Club, which was founded by my friend Nayla Al Khaja, who is the first female Emirati filmmaker," he says. "In the same year at around March 2008, I founded the Emirates Group Photography Club which is still running with over 3000 members."
As a filmmaker, his previous work includes the short action/romance film, Red Rose.  He has participated thrice in the 48 Hours Film Project in Dubai, and other film/photography projects for Emirates Airline. He is also currently working on an ambitious collaboration with other Filipino filmmakers in Dubai, entitled Do They Come True which features the classic example of dreaming big.
"Dubai's local film scene has a lot of rich talent that I feel deserves a chance to shine," he says. "I like stories that are stripped down to their raw human element, free from modern influences that usually tend to focus more on fancy robotics and CGI."
_______________________________________________________________________________________
Photography by: Alex Callueng
Illustrado 100 was made possible by sponsors: Giordano, Liali Jewellery, Mitsubishi UAE- Al Habtoor Motors, Michael Cinco Couture, Mapúa Institute of Technology, Centro – Amwaj Rotana Hotel , Max's Restaurant Middle East and GVER – Your Friendly MarketPlace for Sharing
Co-Sponsors: Herschel Supply Co., Rove Hotels, The Medical City – Dubai , Filipino Institute UAE, MPQ Tourism, JAMES Travel and Tours Dubai, Off the Hook Seafood Restaurant, The Original Barrio Fiesta Restaurant – Dubai and Tapa King UAE.
Read more Illustrado 100 on www.illustradolife.com