100 Most Influential Filipinos in the Gulf: Ishwar Chugani – Retail Legend with a Pinoy Heart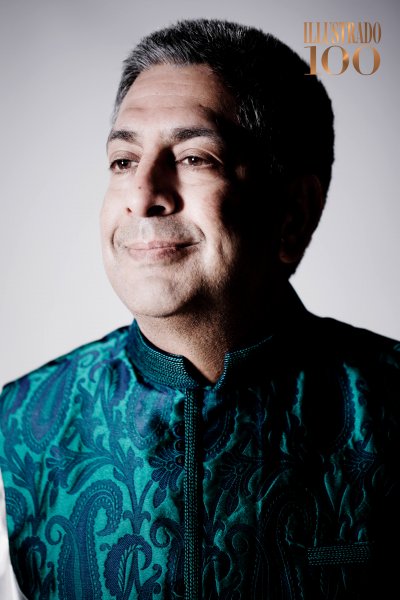 Industry forerunner and celebrated entrepreneur, Ishwar Chugani is a legend in the world of regional retail.  CEO of Giordano Middle East, the globally-adored fashion and brand, he is also a familiar face to Filipinos, having played an active role in supporting the community in the emirates over the years.  Born and raised in the Philippines where three generations of his family have resided, and one of the brave business pioneers of Dubai since the 70's, he is a unique mix of industry leadership, hardcore Indian business acumen, with a Pinoy heart and Manileno accent to match.  Despite his successes, he remains humble: "My upbringing in the Philippines has kept me the way that I am.  I am still myself."
2017 has been an excellent year for Ishwar. The Federation of Indian Chamber of Commerce (Philippines) has appointed him as the first Global Foreign Ambassador of Goodwill for the UAE. He was also one of the distinguished speakers at the MAPIC Conference – the world's largest retail real estate conference held last November in Cannes, France. Moreover, Forbes Magazine has named him as one of the Top 20 Indian CEO's in the Arab World in 2017, not to mention recognized in 2016 and 2015, as well.
Through his significant ventures towards success, Ishwar shares a modest philosophy learned from his Filipino background: "Like any typical fun-loving Pinoy, I like to enjoy life and meet new people. Due to this, I am able to manage different nationalities well, and I am easy to get along with. This philosophy happens to be the core of Giordano's message – World Without Strangers."
For the success of his fellow kabayans, Ishwar hopes to see a more significant movement towards entrepreneurship amongst Filipinos in general: "My wish for Filipinos is to see them taking on more management roles in the companies they work for. The Philippines is one of the most fortunate countries in the world, with talented people who can successfully diversify into different global fields."
_______________________________________________________________________________________
Photography by: Mox Santos
Illustrado 100 was made possible by sponsors: Giordano, Liali Jewellery, Mitsubishi UAE- Al Habtoor Motors, Michael Cinco Couture, Mapúa Institute of Technology, Centro – Amwaj Rotana Hotel , Max's Restaurant Middle East and GVER – Your Friendly MarketPlace for Sharing
Co-Sponsors: Herschel Supply Co., Rove Hotels, The Medical City – Dubai , Filipino Institute UAE, MPQ Tourism, JAMES Travel and Tours Dubai, Off the Hook Seafood Restaurant, The Original Barrio Fiesta Restaurant – Dubai and Tapa King UAE.
Read more Illustrado 100 on www.illustradolife.com