100 Most Influential Filipinos in the Gulf: Journalists – The Storytellers
What does it take to be a storyteller? For these men and women of the media who put themselves on the line to bring us real facts, information, and the truth, it is all about integrity, dedication, and commitment.
Mariecar Blanco Jara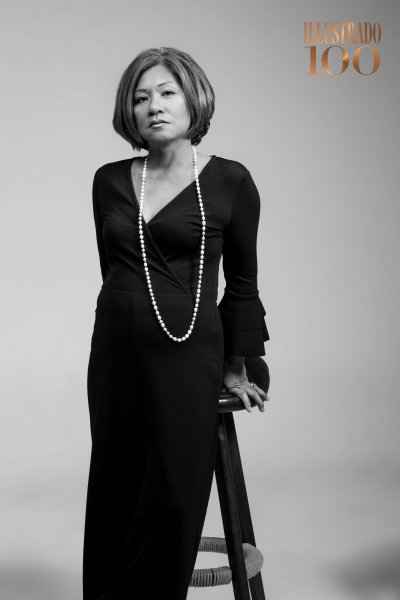 Some assignments and some interviews may be dull but for local media veteran Mariecar Blanco Jara of Gulf Today, it is up to her to squeeze out everything to make it relevant for the public. "Every day is a challenge in hunting and writing for the news," she says. "Every assignment and every topic are a challenge on how to get these across interestingly and informatively. While one may be trained into becoming one of the best communicators, the message has to be sent across. It is the person's character that determines it all."
She remembers one incident where her character was tested. When she was asked by her editor to go to the Zamboanga Peninsula to explore the effects of the Sipadan Hostaging on the tourism industry, she went full throttle in spite of the danger that lied ahead.  Here in the UAE, safe from the risks journalists have to face back home, Mariecar is known has been known to be that type of a reporter who doesn't shirk from asking the tough questions.
She shares, "I ask God for guidance especially when I tread new territory in my line of work," she says. "I do not know everything and I am not ashamed to share that I do this for He is my employer. He knows all."
Janice Ponce De Leon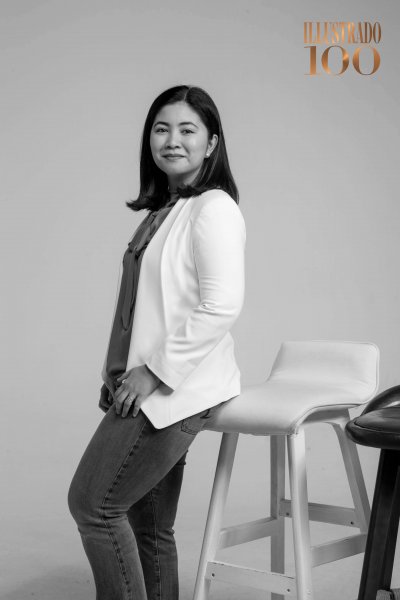 A media practitioner for ten years now, Janice Ponce Enrile first worked as a TV producer for Probe with Cheche Lazaro after graduation in 2007 before relocating to Dubai to support her family in 2011. Here, she joined Gulf News, working as the only Filipino reporter in the Nation Section, covering various beats including the Community Development Authority, Asian communities, consumer-related stories for telecom and other utilities, issues related to safety, and anything to do with people and their financial concerns.
"I'm very opinionated and inquisitive," she says, "My favourite question is why. I could relate to Lois Lane when she said that asking questions is in her blood. My best friends call me the quintessential voice of reason. Why? I don't understand until now."
"As a journalist and storyteller, it's my responsibility to ensure that the information I provide the public is accurate, objective, fair, timely and relevant to them," she says. "My goal is to write stories that positively influence policymakers and to empower the common man to make informed decisions. It's very rewarding whenever I see my stories impact them."
Manuel Almario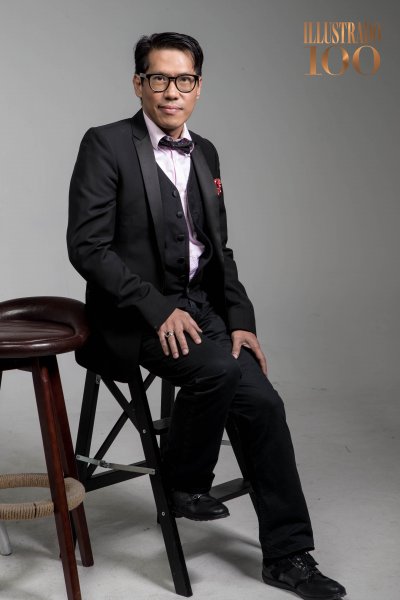 "As a journalist for 18 years in Gulf News, I have published a myriad of human stories that I am proud to say that touched souls and influenced a lot of people," Manuel Almario says. "I still remember Juan Briza who is a Filipino mechanic based in Dubai. Briza suffers from a rare congential disorder called dysmelia. He's got no hands and no feet, but he's full of courage and determination! Despite his disability, he didn't quit. He is an abled mechanic, he persevered and helped his parents and his future is bright."
This kind of story, he says, melts his heart and feeds his determination to succeed.  Being a Community Editor in Gulf News allows him to share that sort of inspiration and impact the local community, especially with the virality that social media offers.
He gives a word of caution, however, in this era where fake news is so rampant.  "With the popularity of social media such as Facebook, Tweeter, and Instagram, it is so easy to post and promote anything," he says. "It's hard to identify hard news from rumours, positive from negative, true from fake, as there are many exploiters endorsing one's agenda.  So we have to be extra vigilant, investigate and validate facts. Always go by the credible and big news organisations such as gulfnews.com, bbc.com, washingtonpost.com, inquirer.net to name a few. Don't be deceived!"
Maxxy Santiago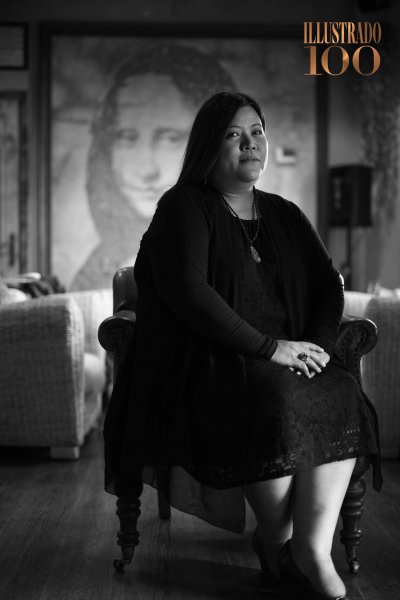 A non-embedded war correspondent during the US-led war in Iraq in 2003, Maxxy Santiago is a Senior Correspondent and Consultant of ABS-CBN Middle East News Bureau/The Filipino Channel with 18 years of intensive experience, a Reporter of the Arab Times in Kuwait and founder/program director/announcer of Pinoy Arabia FM in Kuwait.
Covering Filipinos caught in the conflict areas of Iraq, Syria, Libya, and Yemen is one of the most notable works Maxxy is most proud.  Being instrumental in the freeing of the longest serving Filipino inmate in Kuwait who has been in jail for 20 years is also an achievement that she holds dear.  All these, as well as her unique experience in the region, has earned her a myriad of honors in the Philippines, Kuwait and the US.  Despite all this, Maxxy shares what she finds most fulfilling with her work, "The adrenaline rush, the rich experience and most importantly getting the stories of our fellow Filipinos aired across as they appeal for help, moving the concerned government officials to act swiftly are what keeps me grounded."
Maxxy adds, "As a journalist, it is my responsibility to report what is fair, honest and truthful. As a journalist, it's not enough that I only report what has happened.  My report should also move people to action; something good must come out of it. There should always be a 'redeeming value.' A journalist is not just a mere storyteller but most importantly a 'catalyst for change.'
_________________________________________________________________________________________
Photography by: Alex Callueng, Nick Velarde, Mayo Gayares & Remar Toledo
Illustrado 100 was made possible by sponsors: Giordano, Liali Jewellery, Mitsubishi UAE- Al Habtoor Motors, Michael Cinco Couture, Mapúa Institute of Technology, Centro – Amwaj Rotana Hotel , Max's Restaurant Middle East and GVER – Your Friendly MarketPlace for Sharing
Co-Sponsors: Herschel Supply Co., Rove Hotels, The Medical City – Dubai , Filipino Institute UAE, MPQ Tourism, JAMES Travel and Tours Dubai, Off the Hook Seafood Restaurant, The Original Barrio Fiesta Restaurant – Dubai and Tapa King UAE.
Read more Illustrado 100 on www.illustradolife.com