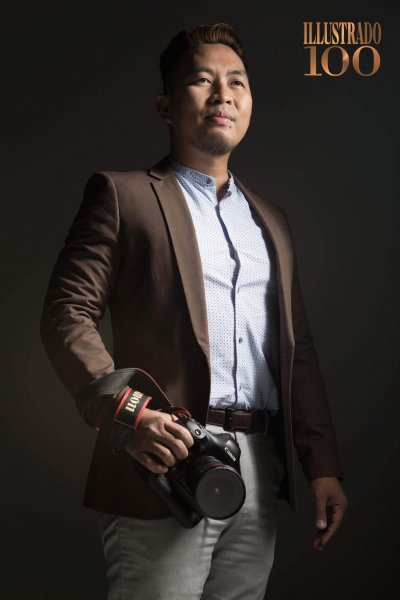 100 Most Influential Filipinos in the Gulf: Mario Cardenas – Photographer
Mario Cardenas is perhaps 'the' most awarded Filipino photographer of his time, racking up over 350 awards and nominations from countless international competitions, and gaining recognition in over 20 countries including the U.S.A., Japan, Australia, Turkey, and of course the U.A.E.
To name a few of Mario's achievements, he earned the title of 'Photographer of the Year' in four different categories (Architecture, Book, people, and special) at the International Photography Awards 2017 in the USA and received the Gold Award within the Portraiture Category at PX3 2014 in Paris.  He also took home the Grand Prize at both the 2015 Black and White Spider Awards in the USA, and at the Milset Photography Awards in the UK. On amassing awards so consistently through the years, we asked Mario what his secret is.  He shares, "Each one of us has our own gift. The secret is being able to find out what our  uniquely endowed "gifts" are, expressing them freely." As an architect by profession with over 15 years of experience in the field, Mario was fortunate enough to have grown up in an environment where he was able to embrace his love for creativity and the arts fully. And with this positive reassurance, Mario was ultimately driven to pursue what he loved.
With all these impressive accolades under his belt, Mario persistently aspires to keep challenging his capabilities by entering future competitions not only an opportunity to better oneself, but to learn from his contemporaries and their perspectives: "There are so many talented artists around the world who continually churn out powerful and original works. I've noticed that as artists mature, their pieces become more aesthetically profound."
As an individual who virtually lives and breathes art, Mario can't possibly picture a future without it: "I still can't imagine not doing art or photography. Art is simply my purpose in life, and I will continue producing artistic works as long as my body and health would permit it."
_______________________________________________________________________________________
Photography by: Alex Callueng
Illustrado 100 was made possible by sponsors: Giordano, Liali Jewellery, Mitsubishi UAE- Al Habtoor Motors, Michael Cinco Couture, Mapúa Institute of Technology, Centro – Amwaj Rotana Hotel , Max's Restaurant Middle East and GVER – Your Friendly MarketPlace for Sharing
Co-Sponsors: Herschel Supply Co., Rove Hotels, The Medical City – Dubai , Filipino Institute UAE, MPQ Tourism, JAMES Travel and Tours Dubai, Off the Hook Seafood Restaurant, The Original Barrio Fiesta Restaurant – Dubai and Tapa King UAE.
Read more Illustrado 100 on www.illustradolife.com