100 Most Influential Filipinos in the Gulf: Renuel Sanchez – Fitness Expert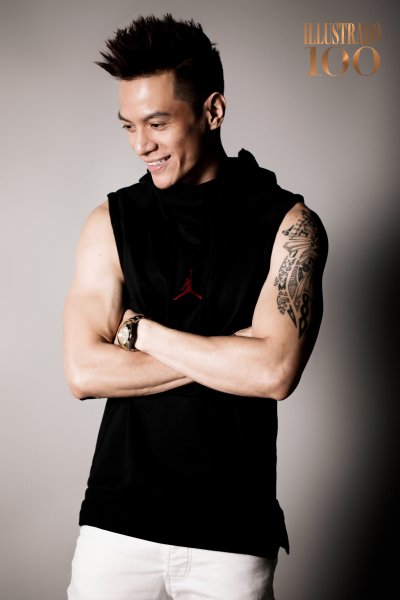 While many personal trainers are known to be Filipino, Renuel "Ren" Sanchez stands out among the majority within the highly competitive field of fitness. Aside from being a well renowned personal trainer, Ren is also the General Manager of the famous MMA Fitness chain of gyms in Dubai.
Chasing his dreams since 2003, Ren graduated as an occupational therapist and started off his career path as a personal trainer at Greenhill's Fitness First Branch (Manila). At a time where personal training wasn't a popular field, Ren believed that he could help change people's lives for the better. "I'd rather help people avoid being sick than treat them at the hospital. I felt that I can change people's lives and even motivate the people around them to lead a healthier lifestyle."
Ren is among the most qualified fitness experts in Dubai, racking up a number of achievements and certifications including certifications within various training methods from suspension training, viper training, and power plate expertise.  He is a certified Muay Thai instructor and a Runner up for FF's Middle East PT of the year.
Now as the General Manager of MMA Fitness, Ren has hired and trained many Filipinos under him, giving them the opportunity to work in Dubai. He believes that all Filipinos need to be on equal footing with everyone in society, through building skill and confidence, and he enforces that through world class standards. "You must believe in yourself if you want people to believe in you." Where reputation and image matter the most, Ren states that "age or how you look must not limit your success; people will respect you if you are genuine, sincere and professional."
Photography by: Alex Callueng
Illustrado 100 was made possible by sponsors: Giordano, Liali Jewellery, Mitsubishi UAE- Al Habtoor Motors, Michael Cinco Couture, Mapúa Institute of Technology, Centro – Amwaj Rotana Hotel , Max's Restaurant Middle East and GVER – Your Friendly MarketPlace for Sharing
Co-Sponsors: Herschel Supply Co., Rove Hotels, The Medical City – Dubai , Filipino Institute UAE, MPQ Tourism, JAMES Travel and Tours Dubai, Off the Hook Seafood Restaurant, The Original Barrio Fiesta Restaurant – Dubai and Tapa King UAE.
Read more Illustrado 100 on www.illustradolife.com