100 Most Influential Filipinos in the Gulf: Roman Guevara – Life Coach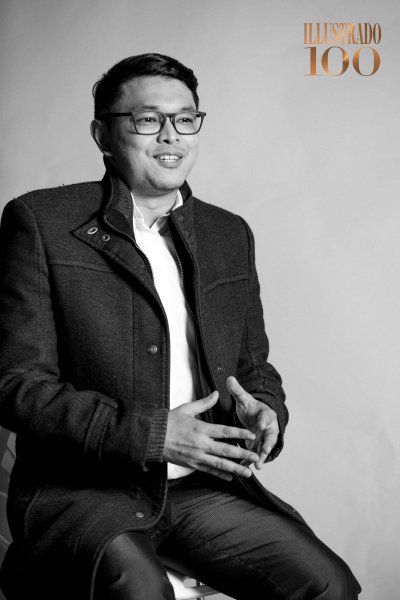 Some people are born to inspire others. But for Roman Guevara, a renowned life coach to countless Filipinos the UAE and back home, he was born to inspire others so that they too, can inspire others in return.
"Through our words, through our speeches, even through our simple conversation, we can inspire people, motivate people, encourage people, that though life may be tough and challenging, and many times for some, very difficult, but still, we can overcome," he says. "We can hope, and we can rise up."
He does this through his organization aptly named Rise Up Philippines which hosts conferences and camps to help young people in the Philippines, especially in the provinces, to realize their God-given potential and believe that they can accomplish great things in their lives. Thousands have already graduated from the training conferences and camps, and many of them testify how through these events, they have been motivated to live their lives to the fullest.
When Roman started to work Dubai, he has also established Rise Up Centers in various parts of the Middle East and Southeast Asia, helping OFW's in multiple ways.
"We still conduct seminars and training programs concerning issues relevant to OFW's and their families, covering topics like finances, love life, marriage, parenting, homesickness, stress, depression, health, legal issues, and spirituality," Roman says. "Through our centers, we have also assisted many of our kababayans who have lost their jobs to find new ones, either in their present country of assignment or in the other countries where we have centers. We have also assisted those with legal cases and have problems going back to the Philippines."
Photography by: Alex Callueng
Illustrado 100 was made possible by sponsors: Giordano, Liali Jewellery, Mitsubishi UAE- Al Habtoor Motors, Michael Cinco Couture, Mapúa Institute of Technology, Centro – Amwaj Rotana Hotel , Max's Restaurant Middle East and GVER – Your Friendly MarketPlace for Sharing
Co-Sponsors: Herschel Supply Co., Rove Hotels, The Medical City – Dubai , Filipino Institute UAE, MPQ Tourism, JAMES Travel and Tours Dubai, Off the Hook Seafood Restaurant, The Original Barrio Fiesta Restaurant – Dubai and Tapa King UAE.