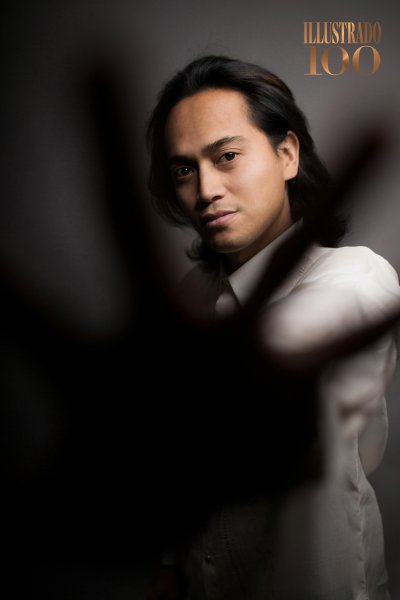 100 Most Influential Filipinos in the Gulf: Ryan Arbilo – Photographer
Ryan Arbilo knows what sacrifice is all about. He grew up without a mother, knowing full well the extent of their hard work and the price that they have to pay raising their kids. This concept gave way to "Chicken Hands," a photography exhibit focusing on the struggles of overseas Filipina housemaids who work abroad to provide fof their families, something very familiar to many Filipinos all over the globe.
"I want to promote awareness of the socio-economic situations of these women who felt the need to work abroad because of the poverty in their country," he explains.  "The women I pictured worked for more than a decade, mostly as undocumented workers and living in fear. However, they were always smiling, never complaining as they did everything their patron demanded with little to no pay. They are working unbelievable hours for meagre wages so they can send money for their children left behind. They work tirelessly so their families can have the necessities of education, food, and clothing, among others."
Conceptualized in 2009 and exhibited in September 2016 at the La Maison Européen de la Photography in Paris and the Yuchengco Museum in Manila in 2017, Ryan considers "Chicken Hands" as one of his most prized possessions. "This is a great humanitarian calling for me, to somehow inspire our people and our governments to focus on finding a way for families to stay together and thrive above the poverty line and not have the need to leave abroad," he says.
Last year, Ryan's artistry touched down in the emirates with his first local project "Tour de Force – Part 1" an exhibition of 13 photographic portraits featuring some of the most empowering Filipinos in the UAE, held at the Park Regis Kris Kin Hotel.  Lauded as an inspirational event meant to celebrate Filipino strength, the exhibit came to frutition with the help of Unicef artist Cesco Concepcion.
Ryan's work has given a contrasting view of the lives of Filipinos outside the country.  On the one hand, highlighting our woes as a community, particularly poverty and the situation of our disadvantaged women overseas workers.  And on the other, it is uplifting an inspirational, exemplifying what Filipinos can achieve and become beyond the motherland.   Whatever the slant, it is clear that for Ryan Arbilo, his art sends a strong message, and that is his contribution to the people.
_________________________________________________________________________________________
Photography by: Rodolfo Arbilo
Illustrado 100 was made possible by sponsors: Giordano, Liali Jewellery, Mitsubishi UAE- Al Habtoor Motors, Michael Cinco Couture, Mapúa Institute of Technology, Centro – Amwaj Rotana Hotel , Max's Restaurant Middle East and GVER – Your Friendly MarketPlace for Sharing
Co-Sponsors: Herschel Supply Co., Rove Hotels, The Medical City – Dubai , Filipino Institute UAE, MPQ Tourism, JAMES Travel and Tours Dubai, Off the Hook Seafood Restaurant, The Original Barrio Fiesta Restaurant – Dubai and Tapa King UAE.
Read more Illustrado 100 on www.illustradolife.com