100 Most Influential Filipinos in the Gulf: Social Media Personalities – Uplifting Pinoys via Social Media
Meet the distinctive guys and gals of today's Filipino social media landscape who exuberantly bring konwledge, entertainment, and also inspiration to the Filipino community.
Dan Lester Dabon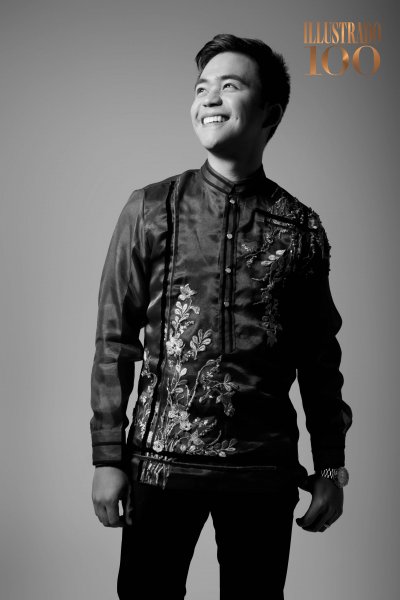 "Life is not about a question of survival, but a question of purpose, and that purpose is to where I should come, what I should do, and how I should accomplish all the things I have dreamed for all the Filipinos."
Rising Social Media presence, Dan Lester Dabon only recently jumped into the lime light midway through 2017, and is already bringing smiles to the Filipino Community and beyond. With his newfound calling, Dan's online talkshow: Dan on the Go showcases the many talents and inspirational stories from the Filipino community. He also keeps the netizens up-to-date with the latest events and provides a peek to some of the best travel destinations.
Dan even finds time to participate in philanthropic causes.  Four years ago he founded the League for Legacy Volleyball Tournament. Still enthusiastically running it each year, Dan notes: "Proceeds from the tournaments are for children with cancer at House of Hope in Davao City, a center supported by the Philippine President the City Social Services & Development Office (CSSDO)."
Pinoy After Hours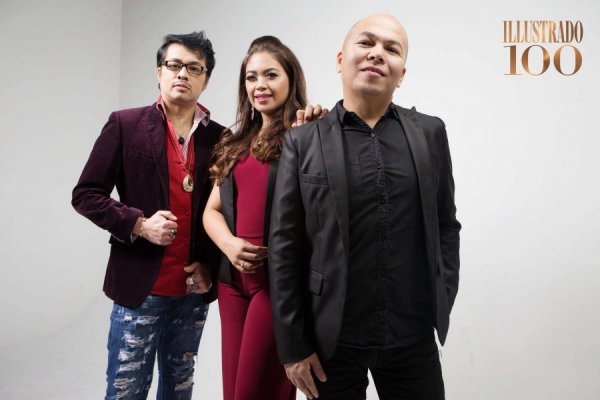 Pinoy After Hours – an online talk show composed of some of our most bright and talented – uplifts and supports the ever-growing Filipino community through what they do.
Sharon Magsino's background in public speaking and event hosting has made her quite the go to personality. Working with the Philippine Business Council in Dubai and the Northern Emirates, and having leading the Toastmasters International Club as their former president in the past, Sharon is also a champion ballroom dancer, writer, and choreographer.
Singer, dancer, choreographer, writer, host, and actor, Emil Barcenilla is a man of many titles. His recent achievements this year include playing the role of "Mang Gerry" in the landmark OFW movie "Lamentasyon." His talents have always brought him towards the forefront of many opportunities among Filipinos, from winning ABS CBN's StartQuest competition to being the first Filipino talent with a short documentary produced by Zee TV.
You wouldn't be watching Pinoy After Hours if it weren't for this one individual, Rey Delante, the man behind the talk show. A graduate of fine arts graduate, Rey has two decades of publishing experience and is also a talented photographer and videographer.
A diverse group of personalities, Sharon, Emil, and Rey share: "The three of us have different personalities, but we are united in the sense that we all wanted to inform, educate, inspire and entertain our kababayan audience."
Tatak Pinoy Sa UAE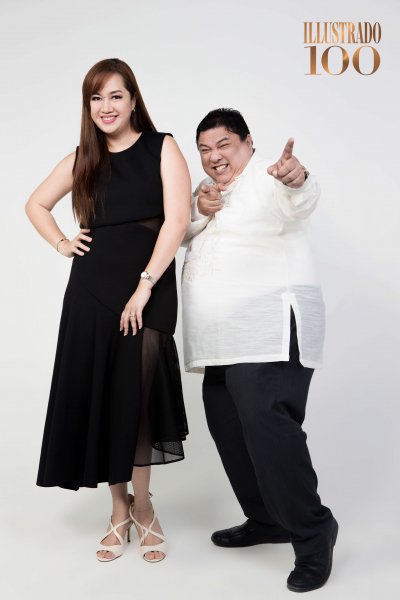 Hosted by the lively duo Micmaster Ric and Josie Conlu-Romulo, Tatak Pinoy has brought their flavor of Pinoy pride to audiences in the UAE, loud and proud!
Enrico Cardoniga aka Micmaster Ric is well know for his booming voice and even bigger personality. The face of the Day-to-Day, he's the company's Advertising and Promotions Officer and is also a part time HSE lecturer.
Besides being the head of Communications at MEANFID (Middle East and African Network of Filipinos Diaspora) and the Southern Philippines Muslim and Non-Muslim Unity and Development Association, Josie Conlu-Romulo is a people's person, being an active member of Dubai's Filipino community. What's more, she too has founded the Oryx Gavel Club, an affiliate of Toastmasters International.
With the emboldening of the Filipinos a genuine responsibility for the pair, Micmaster Rick remarks: "Our little way of empowering OFWs in this region is through publishing and featuring materials that would motivate them to excel."
To be a cut above the rest, Josie highlights the significance of carving out a unique identity for oneself. She articulates that when hosts foster a strong relationship with their audience, it moves them one step closer to proving that Filipinos indeed play an exceptional role in the global scene.
_________________________________________________________________________________________
Photography by: Alex Callueng
Illustrado 100 was made possible by sponsors: Giordano, Liali Jewellery, Mitsubishi UAE- Al Habtoor Motors, Michael Cinco Couture, Mapúa Institute of Technology, Centro – Amwaj Rotana Hotel , Max's Restaurant Middle East and GVER – Your Friendly MarketPlace for Sharing
Co-Sponsors: Herschel Supply Co., Rove Hotels, The Medical City – Dubai , Filipino Institute UAE, MPQ Tourism, JAMES Travel and Tours Dubai, Off the Hook Seafood Restaurant, The Original Barrio Fiesta Restaurant – Dubai and Tapa King UAE.
Read more Illustrado 100 on www.illustradolife.com