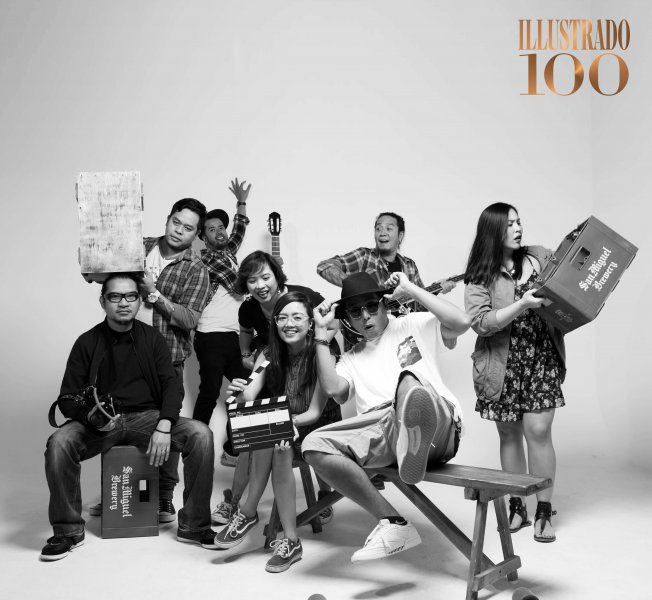 100 Most Influentials Filipinos in the Gulf: Tambay Jam – Championing Pinoy Music
Who would have thought that impromptu 'just for fun jam' sessions would serve to champion the obscure original Filipino alternative music scene in Dubai?
But that's precisely what happened with Tambay Jam – a platform of sorts created by a group of music-minded and zany friends.
An online tambayan scene for Overseas Filipinos who love to jam, Tambay Jam, or more popularly known as TJ Squad, is a musical family made up of two bands – Pull Box and Umaioska. The tambayan is spiced up by artist friends (graphic designers, art directors, creative planners, photographers, video editors, digital artists) who happen to be musicians by heart.
"Out of passion, we complete our expat time doing Tambay Jam," says lead vocalist Joseph Laihee. "It's our typical Pinoy bonding time with friends whom we consider family."
The group is composed of Joseph Laihee, Sharon Faye Panizales, Mac Antonio, Hany Del Rosario, Nino Vengco, Emmanuelle Toong, Phat G, Caix Panizales, Dan Tan, Rica Salario, Moki Salario, Mike Laihee and Bimbo Ancheta.  Since 2015, the group has been encouraging the creation of original Filipino compositions, while promoting original Filipino music worldwide and endorsing local talents who deserve to be heard and recognized.  In their own fun way, of course.
"We aim to unite local musicians and influence them to continue creating original music," says Sharon Faye Panizales. "So, what we do is invite local musicians, who have at least three original compositions, and feature their music. We interview and get to know more about these artists, then present them through our social media channels."
Of course, there are also challenges with the group. In handling online bashers and criticism, Emmanuelle Toong says, "We read. We absorb. We chew. We spit it out. Then we all laugh and make fun of it."
"Tambay Jam trusts in the power of music, thus we inspire our fellow Filipino musicians to continuously feed their passion for creating their songs and original music, even if they are away from home as working expats," adds Laihee. "We strongly believe that Filipinos are born musicians, and our impressive music deserves to be heard all over the world."
________________________________________________________________________________________
Photography by: Alex Callueng
Illustrado 100 was made possible by sponsors: Giordano, Liali Jewellery, Mitsubishi UAE- Al Habtoor Motors, Michael Cinco Couture, Mapúa Institute of Technology, Centro – Amwaj Rotana Hotel , Max's Restaurant Middle East and GVER – Your Friendly MarketPlace for Sharing
Co-Sponsors: Herschel Supply Co., Rove Hotels, The Medical City – Dubai , Filipino Institute UAE, MPQ Tourism, JAMES Travel and Tours Dubai, Off the Hook Seafood Restaurant, The Original Barrio Fiesta Restaurant – Dubai and Tapa King UAE.
Read more Illustrado 100 on www.illustradolife.com