100 Most Influential Filipinos in the Gulf: Youtubers – Junie Sorsano and Nina Carpio
They have jumped fearlessly straight from online pages to full color, alive and kicking, breathing video.  Informing and entertaining Youtube audiences with their own brand of vlogging.  Whether covering the latest Filipino happening or wowing beautyphiles with make-up techniques, these are the community's top Vloggers.
Junie Sorsano

Junie Francisco Sorsano of 'Buhay sa Dubai' is the community's go to for all things, tips and tricks in the emirates. As Dubai's definitive 'OFW blogger,' Junie is always one step ahead of the latest trends, covering events, food outlets, personalities, even issues, while dishing out tips on living in the big city, with his distinctive Pinoy-na-Pinoy approach.
Recognizing social media as a part of daily life, Junie uses his extensive background in social media to spread positive influence across the net. He has a knack for inspiring people with his highly contagious sunny personality, and says, "I believe that I help empower my viewers online by sharing positivity and success stories of our kababayans."
Junie's unwavering presence as one of the pioneers of the platform has earned him many honors as well as brand deals through the years.  Most importantly, his untiring positivity, despite challenges, has also earned him friends, and the admiration of the masses.  Junie now trains up and coming vloggers and is working towards producing more online TV shows.
 Nina Carpio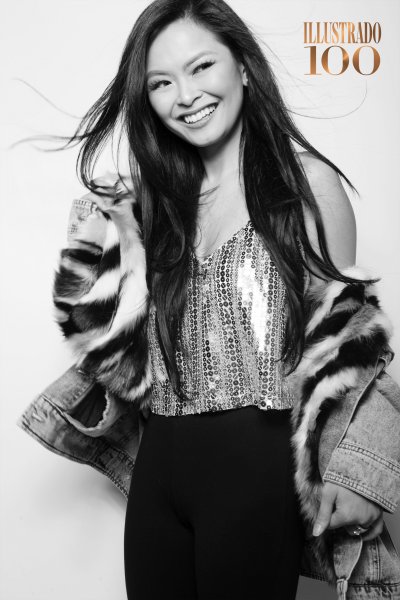 Pursuing her passion in front of the camera since 2015 via 'Smile Like Nina,' and having attracted over 10,000 followers to date, Nina Carpio is a role model to many who seek, not only to make it into the world of social media fame, but also to live an amazing life. From giving makeup tutorials, to documenting her travel adventures, and pursuit of fitness, Nina encourages audiences to enjoy life to the fullest, by surrounding yourself with beauty and adventure. "Live your life to the fullest by taking risks. Don't be afraid to take leaps of faith into the unknown because it could be the greatest adventure of your life."
Beyond being adept at producing travel, beauty and lifestyle content, Nina also serves as a voice for Filipino beauty. 2017 saw the production and success of her Morena series, encouraging Filipinas to embrace their innate beauty and heritage. "I've received so much feedback saying that finally there's someone who represents morenas, and highlights the beauty of being one."
Nina is a shining example of someone who not only has beauty and talent, but also substance. Where bloggers are often stereotyped as vacuous and self-centered, Nina understands the value that her work brings, "As bloggers we have been given an opportunity to be a source of inspiration and encouragement to others. And that is not a petty thing."
_________________________________________________________________________________________
Photography by: Alex Callueng
Illustrado 100 was made possible by sponsors: Giordano, Liali Jewellery, Mitsubishi UAE- Al Habtoor Motors, Michael Cinco Couture, Mapúa Institute of Technology, Centro – Amwaj Rotana Hotel , Max's Restaurant Middle East and GVER – Your Friendly MarketPlace for Sharing
Co-Sponsors: Herschel Supply Co., Rove Hotels, The Medical City – Dubai , Filipino Institute UAE, MPQ Tourism, JAMES Travel and Tours Dubai, Off the Hook Seafood Restaurant, The Original Barrio Fiesta Restaurant – Dubai and Tapa King UAE.
Read more Illustrado 100 on www.illustradolife.com