100 Most Influential Filipinos in the Gulf: Kindness Champions – Nila Bandigan, Olga Barcelona, Leo Barrameda
Compassionate. Selfless. Empathetic. Concerned. The word kind alone already encompasses a myriad of noble qualities. Meet these three benevolent souls that bring us pride through their kind-hearted acts that make the world a better place.
Leonila Bandigan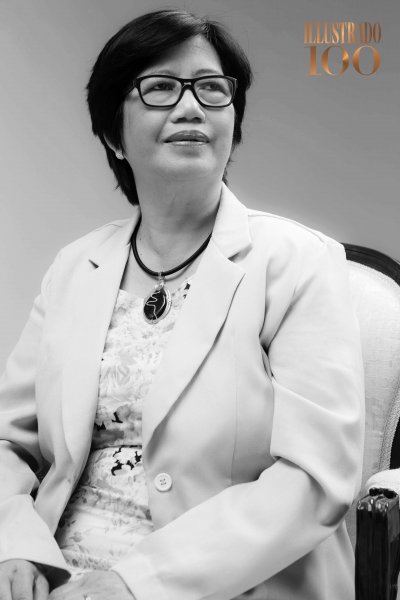 For humble entrepreneur and previous Women of Substance honoree, Leonila Bandigan, investing time into projects for the greater good is a regular pursuit. She says: "The act of helping people I don't know brings me joy, inspires me, and motivates me." Growing up with positive figures like her Inang, Leonila was imbued with kindness as well as moral values, and early on, ideas like assisting others in need became customary. However, she too acknowledges how seeing  unfortunate circumstances helped form her generous philosophy: "One time while watching TV, I saw big family, yet the only food on the table was a plate of boiled rice and coco milk. However, only one child would eat because he has to go to school, and the leftover will be shared by the whole family. I cried that day, and told myself that while I am still capable, a share of our income will go with those children."
While running several businesses in th U.A.E., Leonila extends a helping hand to a local church, providing resources and running their canteen – where all income earned goes to the parish and the less fortunate. She is also sponsoring the education, food, and clothing of underprivileged children back in the Philippines. As of now, she has been able to send over 130 kids to the prestigious Don Bosco in Cebu, Ilo-Ilo, and Davao.
Through it all, Leonila has learned this: "Be generous to everyone, whether you know them or not because there is somebody above who will reward you."
Olga Barcelona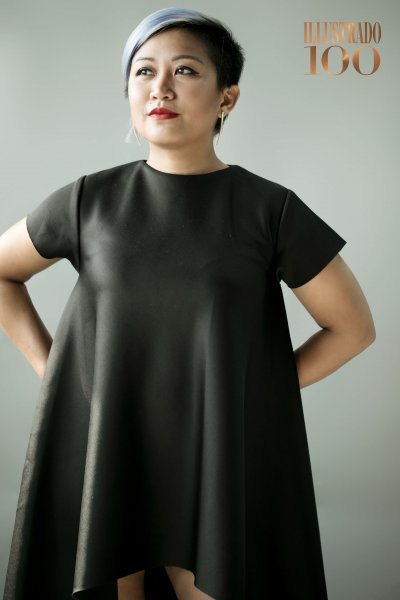 Olga Barcelona and her business partner, Dawn Almario, have selflessly celebrated their birthdays giving gifts to underprivileged children among several areas in the Philippines over the past couple years. As a firm believer in paying it forward, Olga considers that every single act of compassion is a step in the right direction for humanity, sharing: "There are many ways to help or volunteer. Start first within your inner circle – Through being an example to others, at least one of them will emulate your kindness."
With her passion for doing good further ignited by world issues, Olga sees helping others as her true calling. During the pinnacle of conflict in Syria, together with friends, they gathered enough resources to make and send 500 relief bags for refugees, as well as provided financial support to the refugee camp in Lesvos, Greece. Not long ago, she also volunteered to help build a school for a community in Malawi. During this seven-day trek, Olga lived with the villagers with no water and electricity. She recounts: "It was great for all of us who volunteered. It opened our eyes to the unfortunate reality that people in Africa are still in dire need of educational help."
Despite these saddening global issues, Olga trusts that through kindness, we can begin to resolve these matters. "It's not hard to be kind. If everyone would think and act considerately, there will eventually be a ripple effect of kindness, and perhaps someday, factors like poverty and illiteracy would lessen."
Leo Barrameda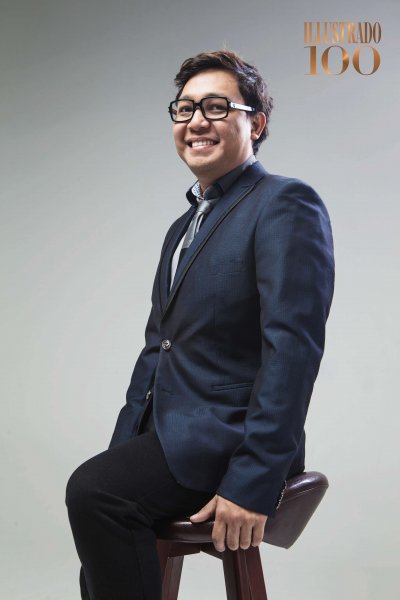 While a sense of voluntarism was already engrained in Leo Barrameda's character, it took a profound turn of events for him to realize his life's purpose. Encountering a sense of emptiness in 2015, he found out about the Leila Wilmer Foundation. Upon discovery, he had initially offered to sponsor the education of five B'Laan students. However, after receiving support from  friends, they are now covering the schooling fees of over 103 kids.  Being able to do so was particularly rewarding, Leo describes: "It was a personal wake-up call for me. I realized that I was special because I could make a difference."
2017 has been an excellent year for Leo. He conducted a series of seminars on financial literacy, personal branding, and self-development through E-gents – an initiative he founded to advocate positivity, through uplifting the community's spirits and spreading awareness on societal issues of importance. This coming May, E-gents is planning an overseas medical mission, through E-gents Care, in the pursuit of benefiting the B'Laans, and over 100 households. Although running passion projects like these often require quite a bit of finance, he stresses that individuals should not undervalue the power of one good deed.  He expounds: "I am not financially blessed. You don't need to be rich or popular to make a difference. Truly, it is the simple acts of goodness that will go a long way."
"Being kind is not imposed; to help others is not an obligation; caring for others is not a responsibility," Leo explains.  But parallel to this statement, he too trusts that there lies a Good Samaritan in every person: "I believe that everyone has the innate wish to help, but they just don't know how."
_______________________________________________________________________________________
Photography by: Alex Callueng
Illustrado 100 was made possible by sponsors: Giordano, Liali Jewellery, Mitsubishi UAE- Al Habtoor Motors, Michael Cinco Couture, Mapúa Institute of Technology, Centro – Amwaj Rotana Hotel , Max's Restaurant Middle East and GVER – Your Friendly MarketPlace for Sharing
Co-Sponsors: Herschel Supply Co., Rove Hotels, The Medical City – Dubai , Filipino Institute UAE, MPQ Tourism, JAMES Travel and Tours Dubai, Off the Hook Seafood Restaurant, The Original Barrio Fiesta Restaurant – Dubai and Tapa King UAE.
Read more Illustrado 100 on www.illustradolife.com