Filipino Traveler: Easter Island 
By Kylene and Chino Batin
Destination:  Easter Island, Chile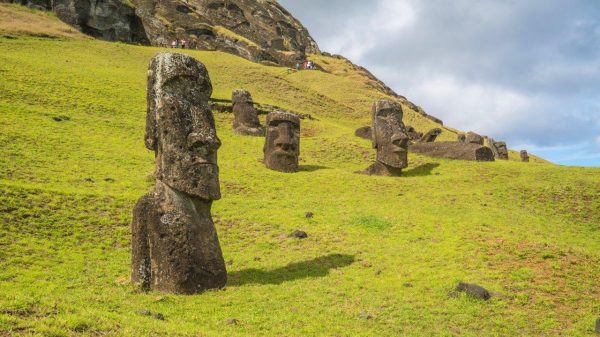 What the place is known for
Easter Island is one of the world's most isolated inhabited island located in the southeastern Pacific Ocean, a remote volcanic island in Polynesia. It was on Easter day when the Dutch discovered this tiny island, and that's how it was named.  We found it very mysterious and interesting. It is known as the resting place of 887 Moai statues with the original settlers called Rapa Nui.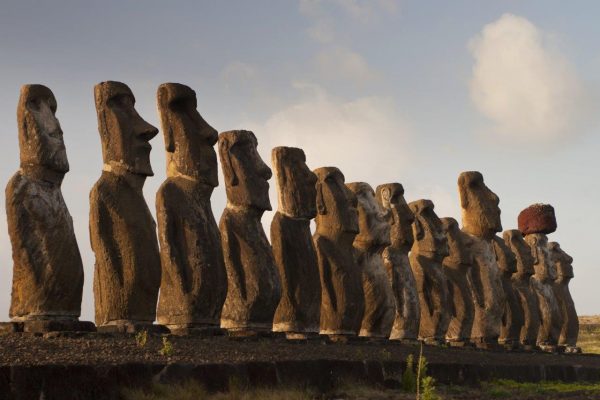 How to get there
From Santiago, Chile we took the 5 hour flight on LAN Airlines. Note that there is only one flight per day, so you need to book in advance as flights are always full. The flight cost during spring is AED2600 return.
Where to stay
There are a lot of cabanas, the local term for resort or lodge near the beach. You will never find any well-known 4 star hotels like Holiday Inn, Ibis, Novotel, etc. so you can just choose any cabana listed in booking.com. Expect a pricey rate per night due to fewer options. Again, always book in advance. Cabanas only offer a simple room with toilet. The internet connection is very weak anywhere even in internet cafés, so it's difficult to update your FB, TWITTER or INSTAGRAM unless you have the data roaming plan.
Must do and see
Rent a car if you want to roam around the entire Island, which you can circle in just two hours. This is true if it you don't do stopovers for picture taking, of course. For us it took us two days to finish our itinerary, as we enjoyed everything this island has to offer including –
RanoKau Volcano, where we were mesmerized by the beauty of the crate lake which stands at 100 metres above sea level, surrounded by fresh water. We enjoyed panoramic photos here.  This is the perfect place to bring out your selfie stick.
Orongo, as you drive alongside the volcano, you will see the ceremonial villages were chiefs of different tribes or their "hopu" (representatives) competed to obtain the first egg of the "manutara" a seabird that arrived every spring to nest. The trail will give you the most mystifying view of the island as you will find some curved stones in different images made by the Manu Taru and some small rock houses along the cliff.
RanoRaraku, was our first stop to see the Moai statues. Here you will encounter different sizes, shaped and carved faces of the Moai starring silently out from the hillsides. We were puzzled by the numbers of these statues located in different points and bewildered by the fact that all of them look to one direction. According to the tour guides, the main reason for this is for the Moai to look over the village.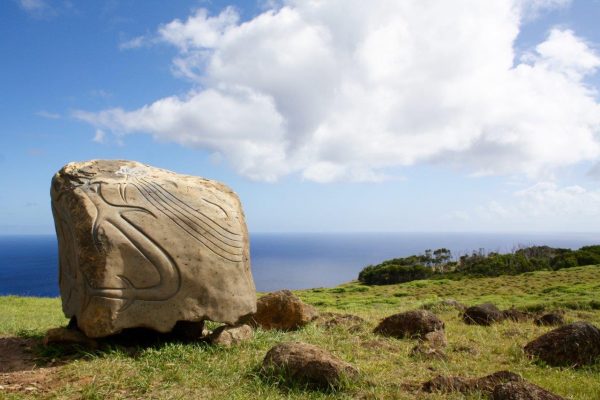 You will hear different stories on how these Moai were made and transported to the different parts of the island. One thing we are sure of is that the Rapa Nui must have super strength as the statues can weigh an average of 20 tons. It was quite a hair-raising experience as there was a very palpable sense of unexplainable spirituality in the air.
AhuTongariki, is the only place where you will find 15 different Moai statues standing in a straight line. The right time to go here is either sunrise or sunset.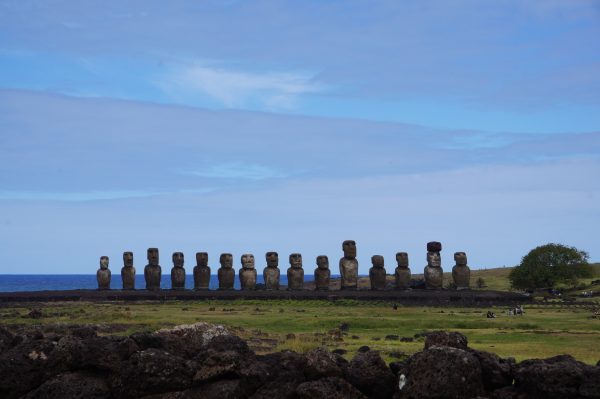 AhuNaunau – time to bring out your swimwear! These Moai are standing just in front of Anakena beach, which was the perfect place to chillax after a long tiring drive. A lot of tourists spending their time here before heading home.
These are just a few of the popular places to visit in the island. You can also do mountain biking, diving and surfing.
Their best kept secret
While heading toward RanoRaraku you will enjoy the lovely Pacific Ocean coastline. Take a few minutes to dip your feet in the crystal clear water with a distinctive aquamarine color.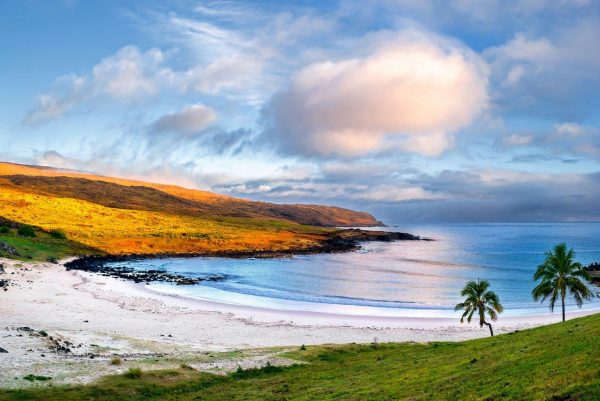 Do it like the natives
Never leave this Island without experiencing "UmuPae" an ancient Rapa Nui cooking practice involving hot volcanic stones in an underground pit.  Traditional Rapa Nui dishes wrapped in banana leaves are cooked in the pit, giving way to some mouthwatering aromas.  After having a feast, watch folkloric performances and learn to dance the Rapa Nui way.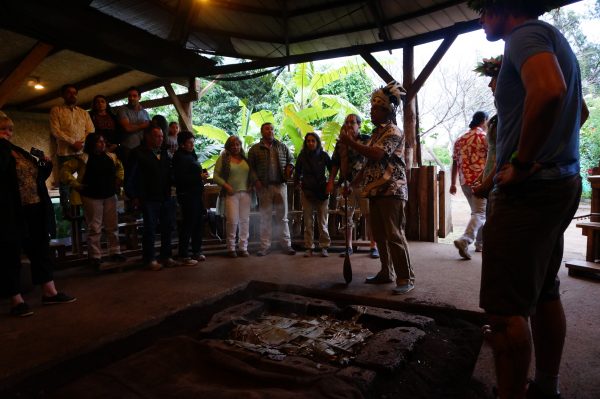 How to dress
Trekking wear! Use suitable clothing and shoes, and please walk carefully when you go to the hills. But of course don't forget to bring with your swimwear if you want to enjoy the beach, though water is a bit cold in this part of the world.
What to bring
When we landed at the airport, we were amused to see most tourists carrying their 'Coleman' filled with food and water. Then we realized that food here can be quite pricey since everything is imported. So if you can, bring some goods from Santiago, Chile like cold cuts and snacks.
Also, don't forget sunblock.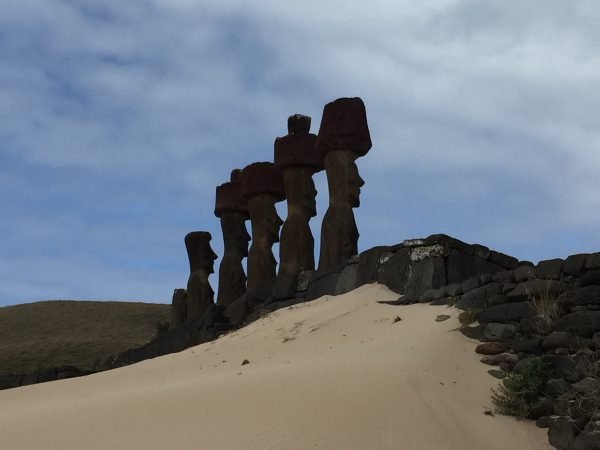 What to avoid
If you have a choice, avoid having meals in the restaurants as the food are not really worth the price. Instead buy from bakeries that offer local sandwiches like the famous empanada, then go to the beach and enjoy your meal! It is more fun.
Rental cars are not available online, as well as at the airport.  Still try not to arrange cars from the locals at the airport as they are quite pricey. Instead, you can take a lift to the center of HangaRoa which is just a few blocks away, where you can rent a car in a better price.
Trip budget
Visa Cost: AED 110 per person
Roundtrip Flights per head:
Dubai to Santiago, Chile: AED5,724; Santiago to Easter Island: AED2,397
Car rental: AED191 per day or 35,000 Chilean Pesos
Hotel:  AED303 per night at HostalAcapu thru booking.com
Fuel: full tank AED60.
Park entrance fee: AED164
Rapa Nui dinner show includes buffet: AED300
Food and others: You may consider AED250 per day
Souvenirs: From AED10
Find more Filipino Traveler articles on Illustrado Life here.