 If you're a grown up or at least putting in some conscious effort to be one, and you still have your dirty knapsack from long ago, you should definitely be re-evaluating your life choices right now. Even though the obvious choice for people who are working would be a good leather sling bag or for those who are in  a more corporate type of work: an attaché case, a good quality backpack should not be off the list.
We can give you a dozen of reasons why you must own a good one, but we think the most obvious reason is, YOU JUST NEED ONE! It's very comfortable, all your stuff can fit in it and if you are commuting, you definitely need more space because you have to load tons of things like — papers, laptop, tablet and maybe even some gym clothes!
Here are some of the most stylish bags that will work for you, day in and day out!
Little America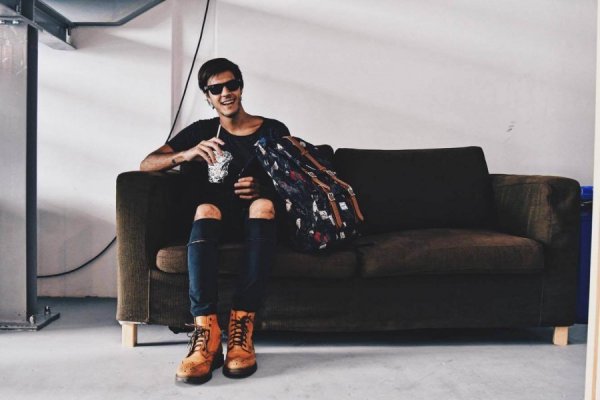 This bag is perfect for those of you who have a lot of things to carry on a daily basis. It has a laptop sleeve, internal media pocket with headphone port, and even a hidden zipper!  So if you are a digital nomad whose office is anywhere with an outlet and wifi, or just a dude or a girl looking for some modern functionality, get this! Lawson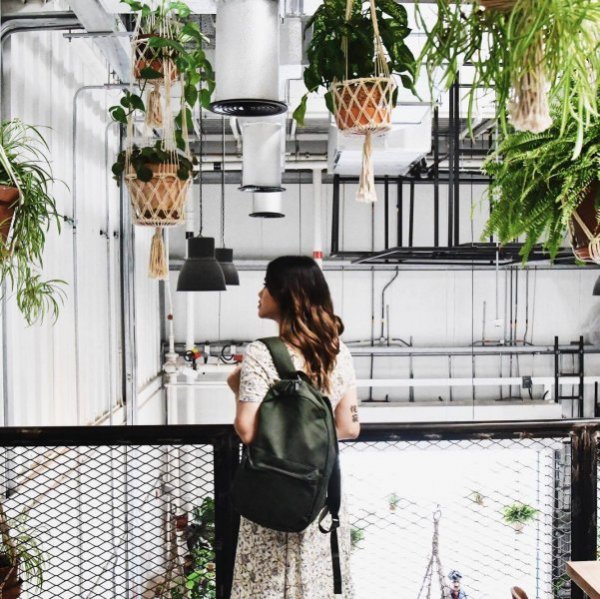 In classic earth tone and a size that is not too big nor too small, this bag is definitely worth the purchase. To us, it's like a genderless bag that can go well with whoever wears it. You can wear this with a pair of pants, or a skirt, or even a dress.  If you're a girl who likes putting a spin in your outfit, you just found your match! You'd be a badass chic with this one. Pop Quiz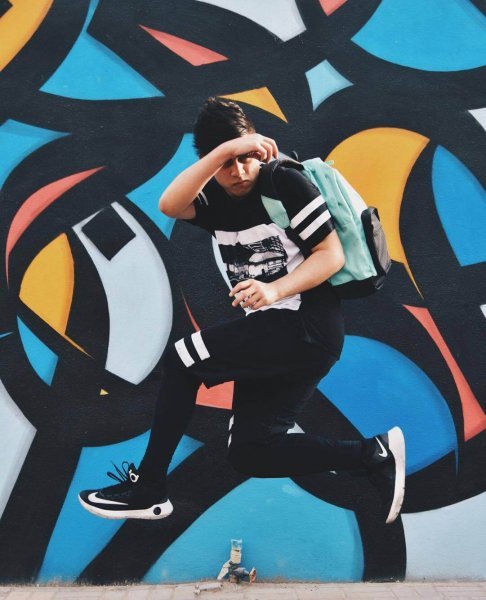 If you're on a hunt for a bag that is preppy yet sleek, you can never go wrong with this piece. But first, here are some things that you should consider when you are purchasing a bag, 1. The bag should fit your lifestyle and your activities so you don't end up carrying some junk. 2. If you ever choose to go for a backpack, please make sure that it doesn't make you look like that you're a student. Yes, there are bags that will not make you look like you're off to school and just asked allowance from your dad. 'Nuf said. Novel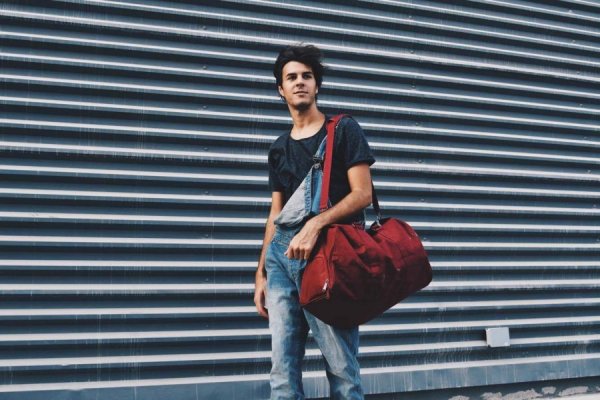 Hello to all the highly-committed gym rats and travel junkies! You can now go to your next stop with a presentable bag with enough space. Whether you are off to flex some biceps or crunch some abs, or are going for a day trip in a secluded paradise, take a bag that will not fail you. You can thank us later for the suggestion. Dawson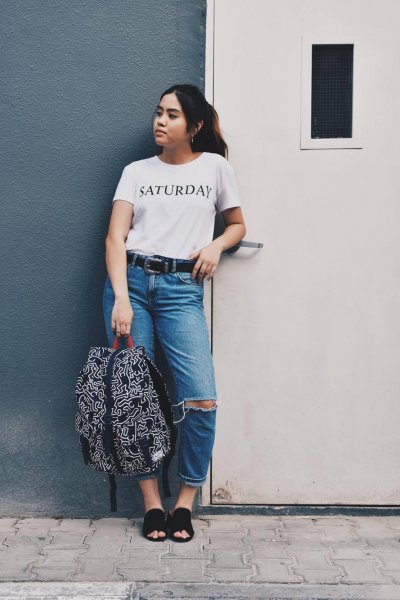 Yay! And it's a weekend, so you plan to go easy and casual. But what kind of bag do you take with you? High summer temps will make you melt and sweaty so you need space for some extra clothes. Take this Keith Haring illustrated backpack, for a stylish day stroll in town. Isn't it cool to carry a bag that is printed with a globally recognized imagery by one of the most iconic artists of the '80s?
Try it out with a white tee and a good pair of denim and pose for a double-tap worthy IG photo. Retreat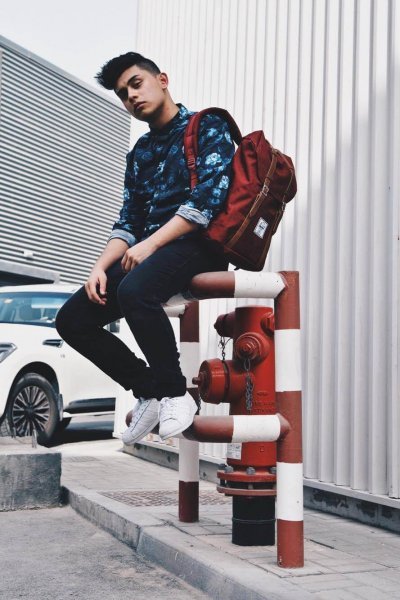 Stylish backpacks are having a moment this season and sure, they are pretty nice to have. But if your style goes towards minimalist-classic, the Retreat backpack is a streamlined rendition of a timeless mountaineering style and something that one can never go wrong with. We think all of us can agree that hands-freedom while running some errands is a big convenience. And these days, bags come out in many variations of prints, styles and textures so you have a lot of options to choose from. Hipster or not, backpacks are trendy and are here to stay.
Illustrado x Herschel Supply Co. #GenerationWhy

See what the kids of today are up to in this #GenerationWhy video made with Herschel Supply Co.Check out these awesome bags and Herschel's limited lifetime warranty offer online or visit their outlet in Burjuman Mall and their flagship store in Dubai Mall. DSS offer of 30-50% on selected styles.Featured: Bettina Micu, Nico Ignacio & Paolo Gabriel BenitezMusic: Bearded Skull – 420

Posted by Illustrado Magazine on Sunday, July 16, 2017
Check out Herschel Supply Co.'s products and their limited warranty offer online or visit their outlet in Burjuman Mall and their flagship store in Dubai Mall. DSS offer of 30-50% on selected styles.