A Pinoy Christmas around the World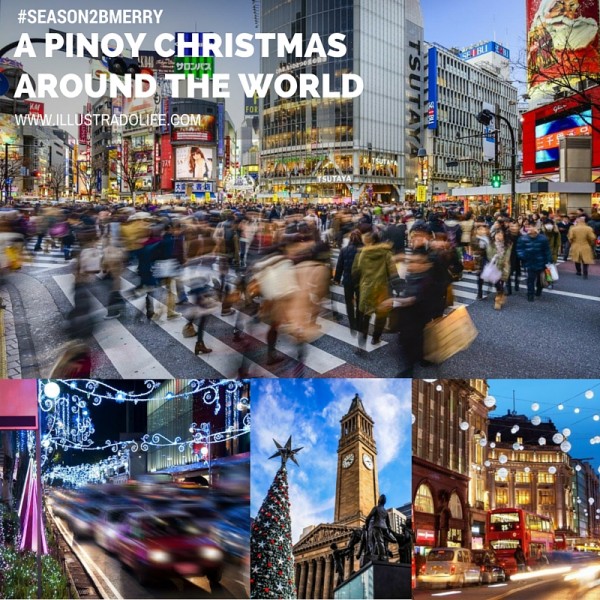 Christmas Filipino-style is truly unique.  From our long celebration spanning the 'ber' months, to Simbang Gabi and Noche Buena, our generous Christmas feasts at home, the way we exchange gifts through monito-monita, and so much more, the way we commemorate the season is quite legendary.  But how do our kababayans observe Pasko when they're in a home away from home?
Pinoys from around the globe, from the land Down Under, to Land of the Rising Sun to the US of A, share what it's like to celebrate their own hybrid version of Christmas.
ALI AQUINO CAAMPUED
Brisbane, Australia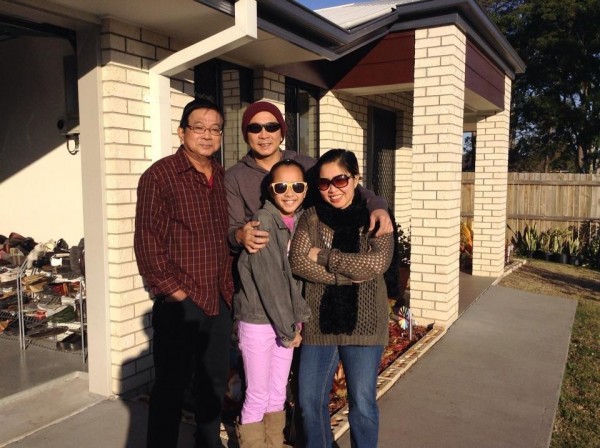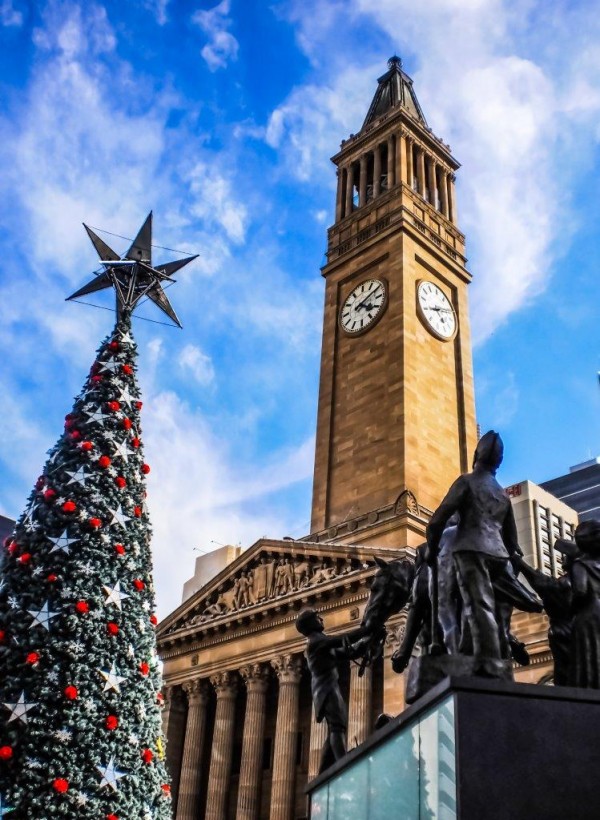 In Australia, Christmas falls during the mid-summer holidays. Locals hang wreaths on their front door and they go out Christmas carol singing on Christmas Eve. As a way of sharing the joy the season, the Australian Filipino communities hold traditional Filipino celebrations like the "Simbang Gabi."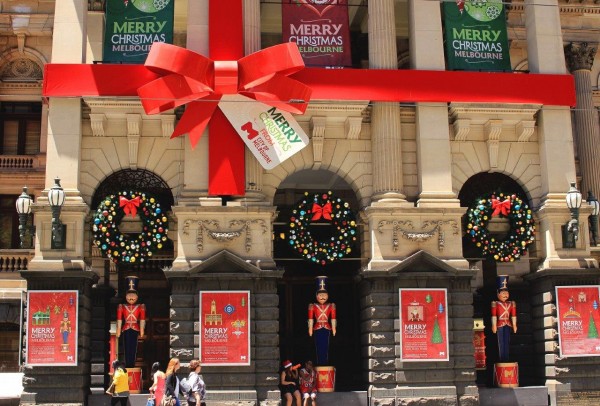 Our family celebrates Christmas the traditional way.  We have a feast in our home, and sometimes go to friends' homes for a Christmas Dinner Party where gifts are exchanged. We also decorate our house with bright lights and a Christmas tree.  In our family, the youngest always places the star on top of the tree. The kids enjoy watching the show "Carols by Candlelight" where carols are sung by performers before Santa comes. At exactly 12AM on the 25th of December, we open our presents while listening to Christmas songs.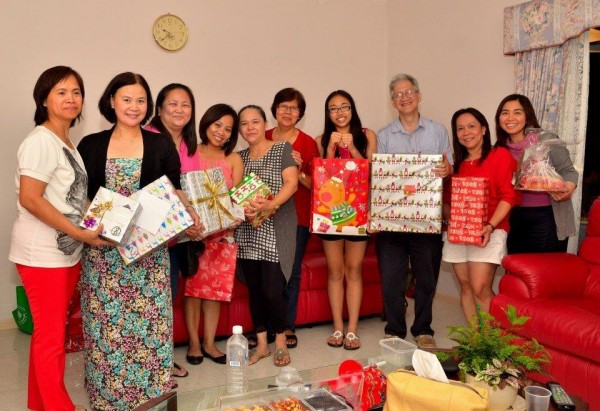 To families across the globe, may the peace and blessings of Christmas be with your family, and may the coming year be filled with happiness.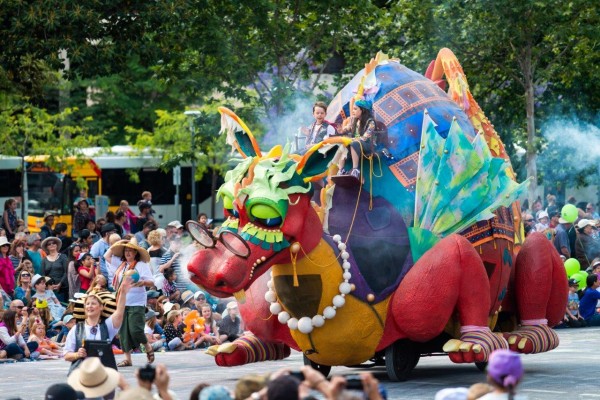 RONNIE & JOCELYN MERCADO
Dublin, Ireland
In Ireland, where we have been living since 2002 and the rest of the family joined in 2006, Christmas food includes a round cake full of caraway seeds. Traditionally, one cake is made for each person in the house. You will see turkey and ham as well as the potatoes at the dinner table during Christmas Eve.  Of course, there's also a little bit of music and don't forget the Christmas crackers. Kids usually have their own Santa socks that they hang near the fireplace so that they can put their written wishes. Every morning of the 25th of December, the children wake up very early and run to the Christmas tree where they can find their presents from "Santy".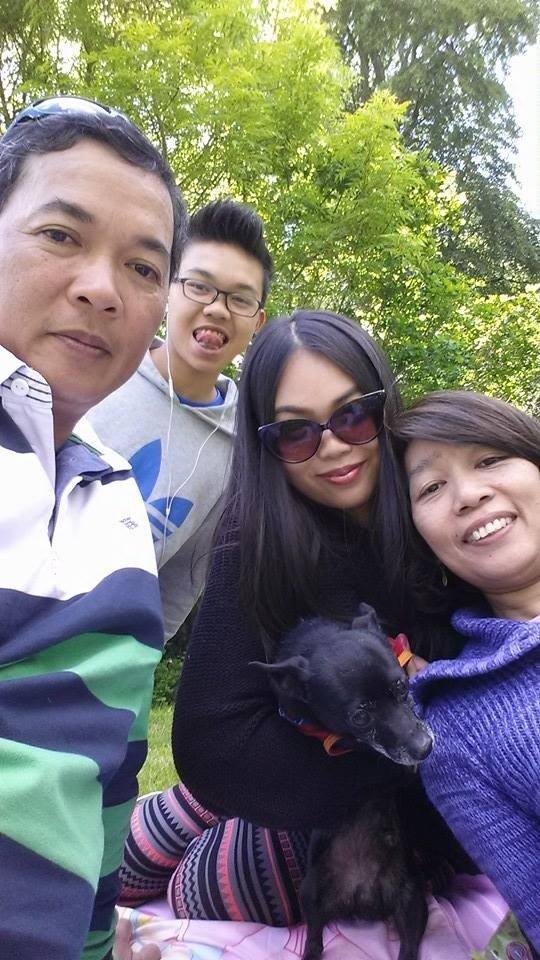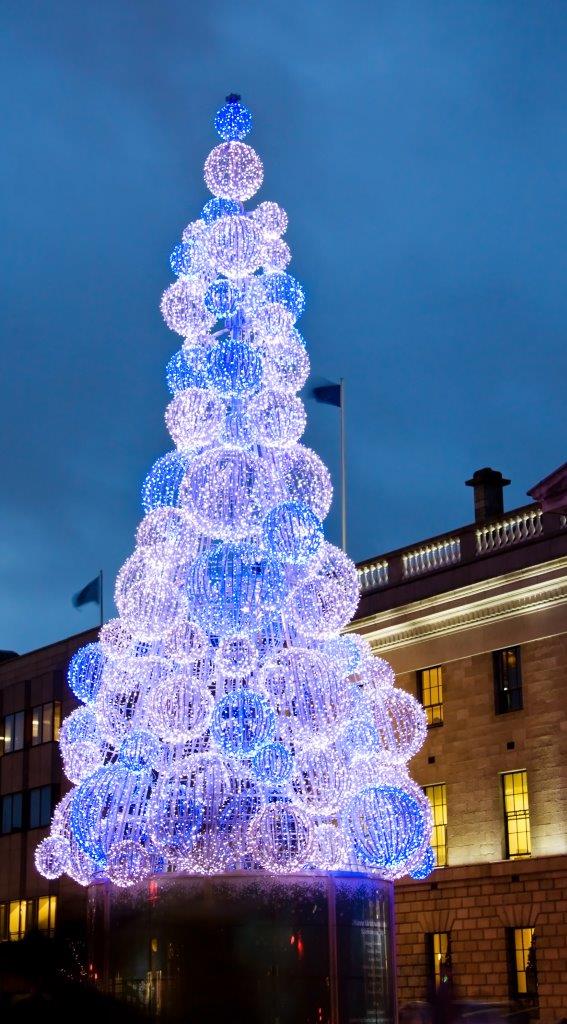 For our family, it has always been a tradition to go to church and attend evening mass where we say prayers for our loved ones. We celebrate Christmas in Dublin Filipino-style.  Other Filipino families also come and visit our home and celebrate with us. As they say, the more the merrier! We usually have a potluck dinner. Some bring Filipino food while others bring traditional Irish dishes. Kris Kringle is very big in Dublin too!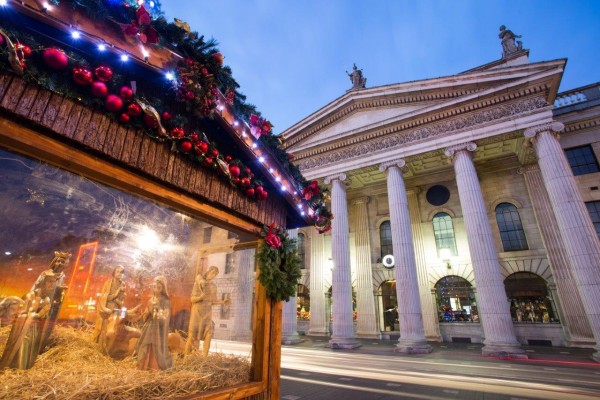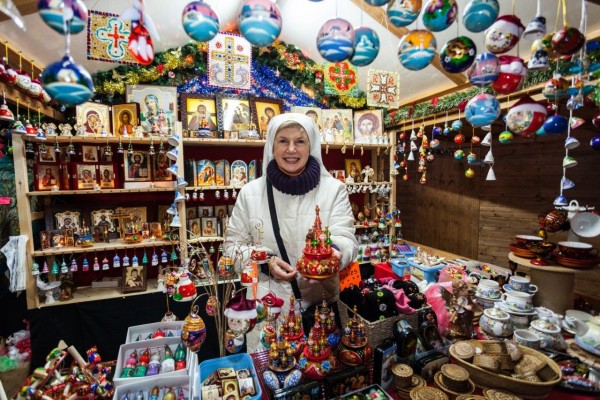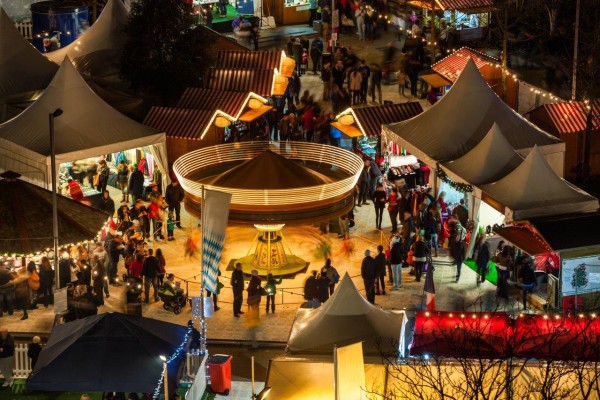 REI GARCIA
London, UK
I've been in the UK since 2003. Met my wife Jemima here in London, got married and now, we have two children. We celebrate Christmas here in London a bit different from back home. Still iba pa rin sa atin. In our case, we gather together with friends and relatives in one of our friends' house for Christmas Eve. We all bring food and drinks and sometimes, fireworks, to celebrate. Of course, because life here is very much work, work, work, this is the only time we talk about life back home – especially how we miss Christmas back home. We all try to have a good time sharing and giving gifts to one another. Then, each family goes home before the sun rises. Then, in my case, like this coming Christmas night, sadly I have to go back for work.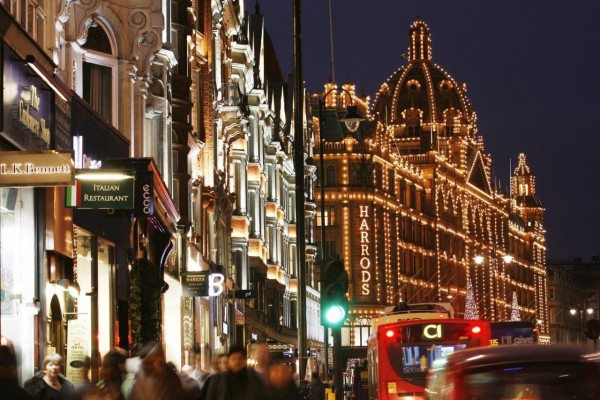 Here in London, locals celebrate Christmas just mostly in their homes with family and friends. It's all indoors because of the cold weather. It rarely snows, especially at Christmas time, but the weather is still cold. It's not like back home where you can see people everywhere – in the streets, celebrating in their own different ways. That one, I truly miss.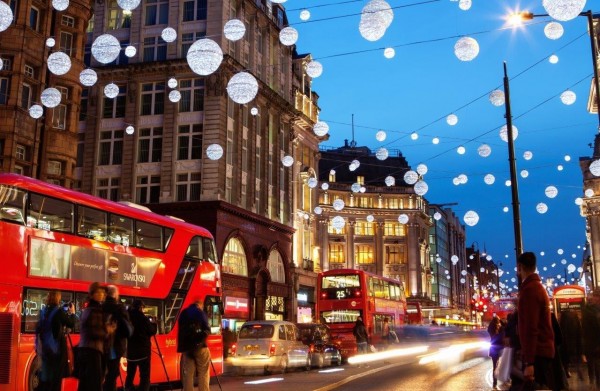 To all Filipinos wherever you are, be with your loved ones on that special day and think of all the blessings you received this year and all the blessings that will come next year. Ignore all the bad things that happened before and learn from them. Love your family and spend every Christmas Day with them.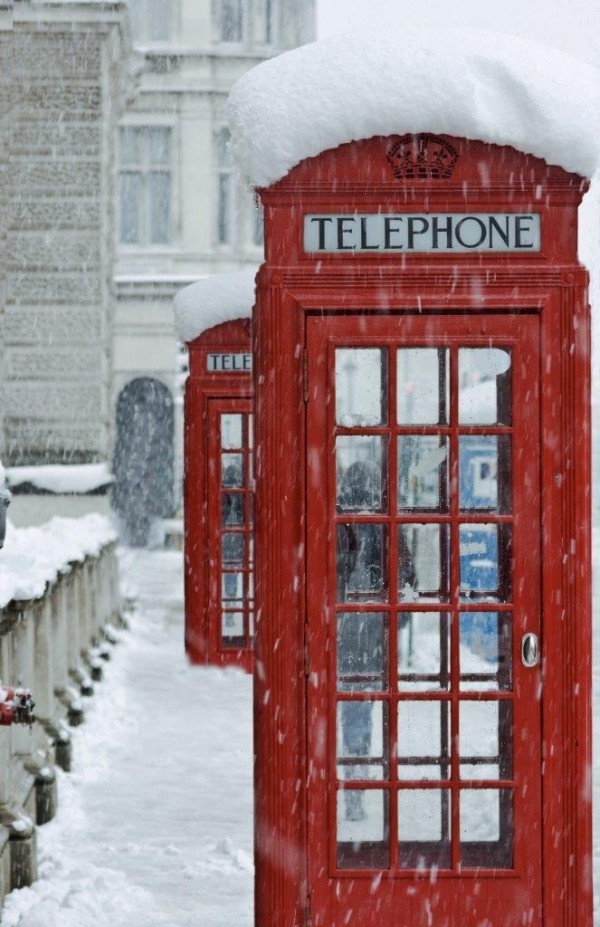 NOEMI VICTORINO
Vancouver BC, Canada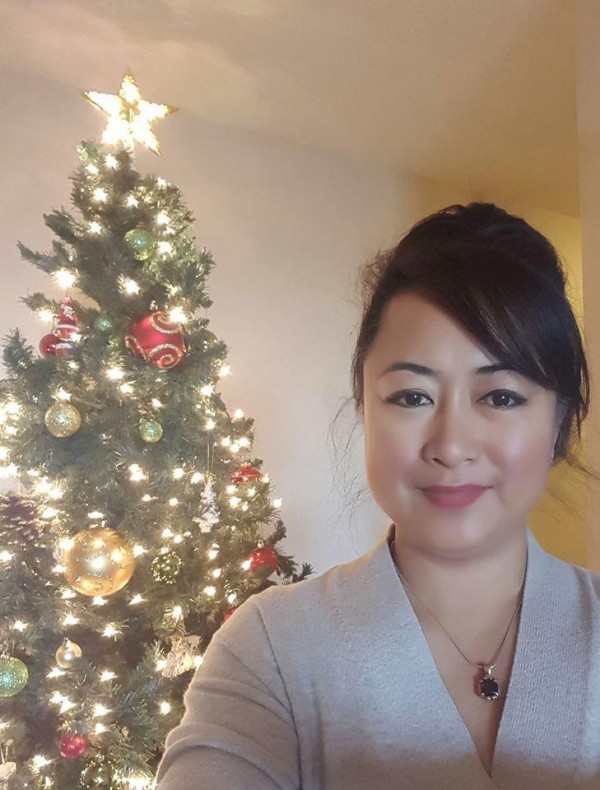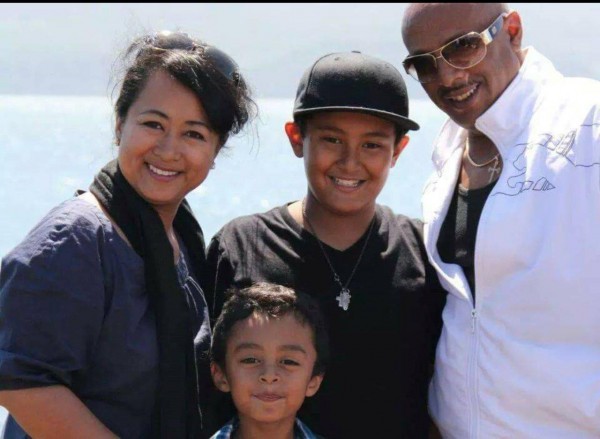 Most locals in my adoptive country celebrate Christmas with family. It is no different from how we Filipinos abroad spend Christmas. I guess people around the world, regardless of their background or ethnicity, place a high value on family and the importance of being together.
To Filipinos around the world – home is where the heart is. Where your family is, is where you will find your heart.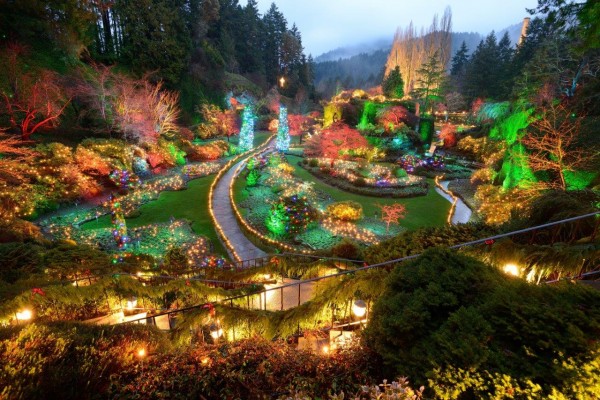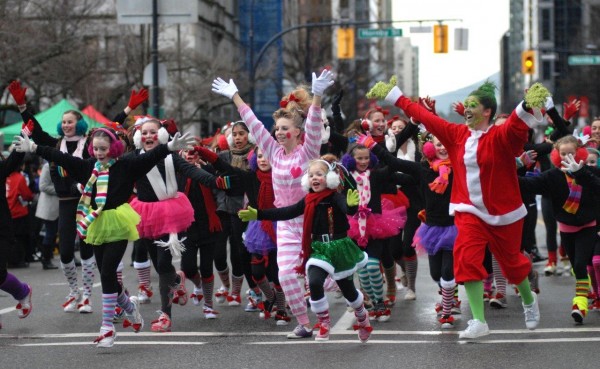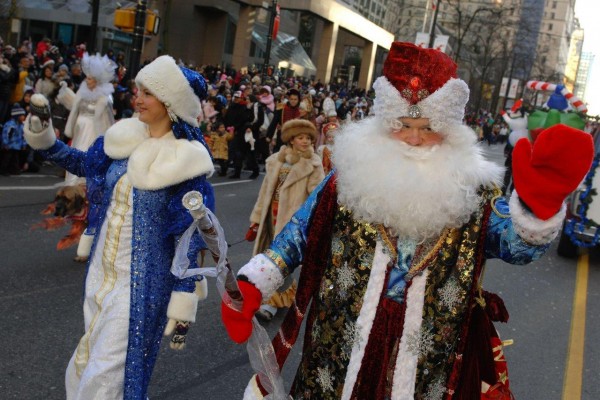 ELMA SANCHEZ IRVING
California, USA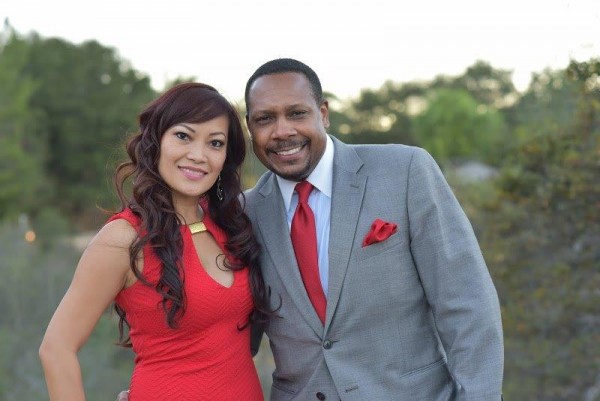 I've been in the US for 25 years now – that's quite a long time.  Here, Christmas is fun with lots of decorations and lights everywhere.  What I find different is the fact that they don't celebrate as long as Filipinos do. For the most part, they wait until the end of November before they start any decorations or preparing for Christmas. This is due to another holiday that they celebrate which is Thanksgiving.  We Filipinos as soon as the "ber" months hits, we're in full gear with lights, Christmas Trees and Holiday music. Everyone seems to be happy and in the mood for celebrating.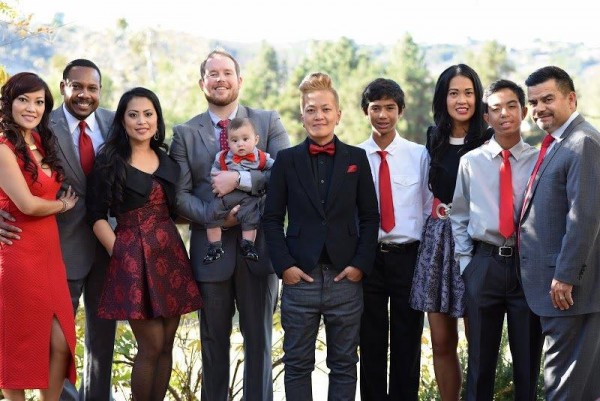 Filipinos have a lot to look forward to leading to the actual day of Christmas which includes – carolers, Simbang Gabi, Midnight Mass and Noche Buena, unlike here in the US there's the Christmas Shopping and the actual Christmas Day where everyone gathers, spends time with family and exchanges gifts. Although being Filipino, my family and I have managed to adapt and incorporate our Filipino ways in how we celebrate Christmas here.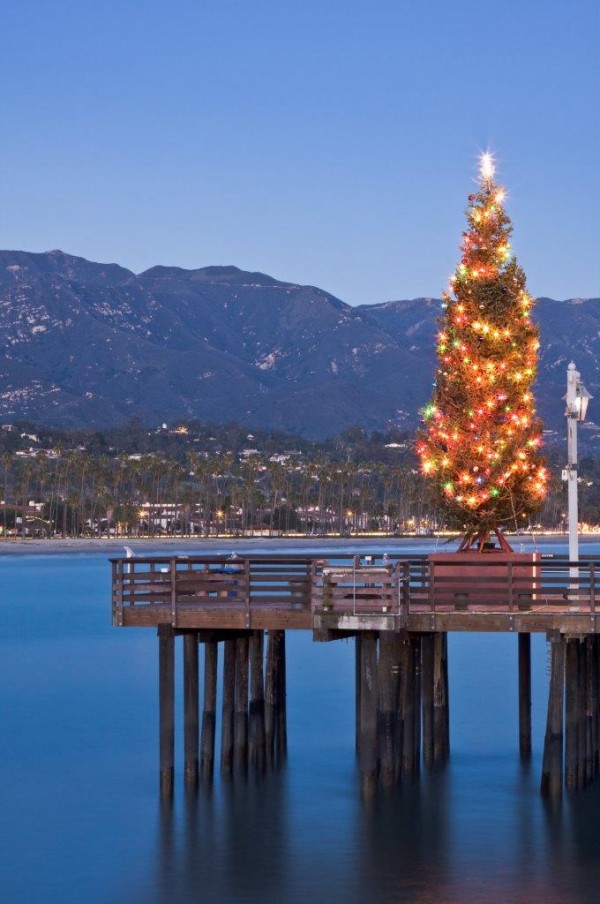 Our family is very diverse. Our third generation (which I'm a part of) has married into different cultures. So when celebrating Christmas, we have to make sure we incorporate everyone's practices.  Especially when it comes to food, we have a mixture of Filipino, American and other countries specialty to make sure that we please everyone in the family.  On the day before Christmas, we would usually go to a mass at night and have a small feast with the immediate family. We usually do it as late as possible like a "Noche Buena."  We will stay up as late as we can and as long as we can handle it; as you know there are no neighbors to visit and there are no carolers that can keep you up all night long.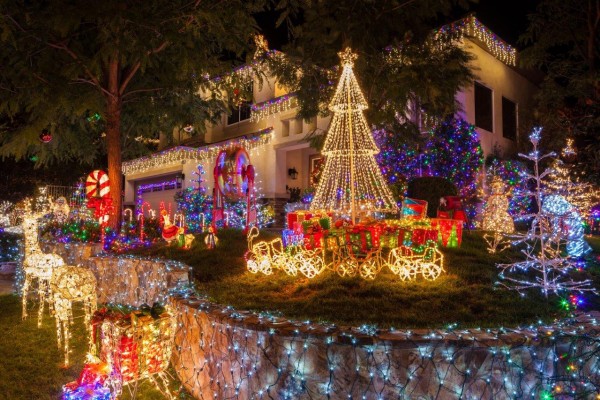 On Christmas Day, we usually get together with the whole family including our grandparents, aunts and uncles and all the cousins which in our case would be a minimum of at least 30 to 50 people.  Our cousins are pretty lucky and spoiled to still have aunts and uncles who take care of everyone during the holidays,  We gather, we eat, we drink and we exchange gifts until everyone starts to leave for another party that they have to attend – usually at their in-laws.  The very interesting part is that no matter what, everyone finds a way to stay as long as they can before heading out because they know that is never as much fun with the in-laws unless you're married to a Filipino.
Maligayang Pasko, from my family to yours.  We hope that wherever you are, even far from our home country you make it a point to celebrate and be merry.  We wish you all with love, peace and happiness!!!
MAREAE RICCIA ADLAON
Choa Chu Kang, Singapore
Since Singapore is home of different religions, not all people celebrate Christmas here. It's totally different compared from what we have back home and from what I'm used to. For some, it's just like a normal day, which, I respect because it's what they believe in.
Christmas Singapore style is not as big as how other countries celebrate it. It has its own share of uniqueness though. Apart from the magnificent Christmas decors that you will see along Orchard Road where you won't be able to resist stopping and taking a selfie, they also do have Christmas menus in most of the restaurants here, as well as the ever famous log cake which you can only buy during the holiday season.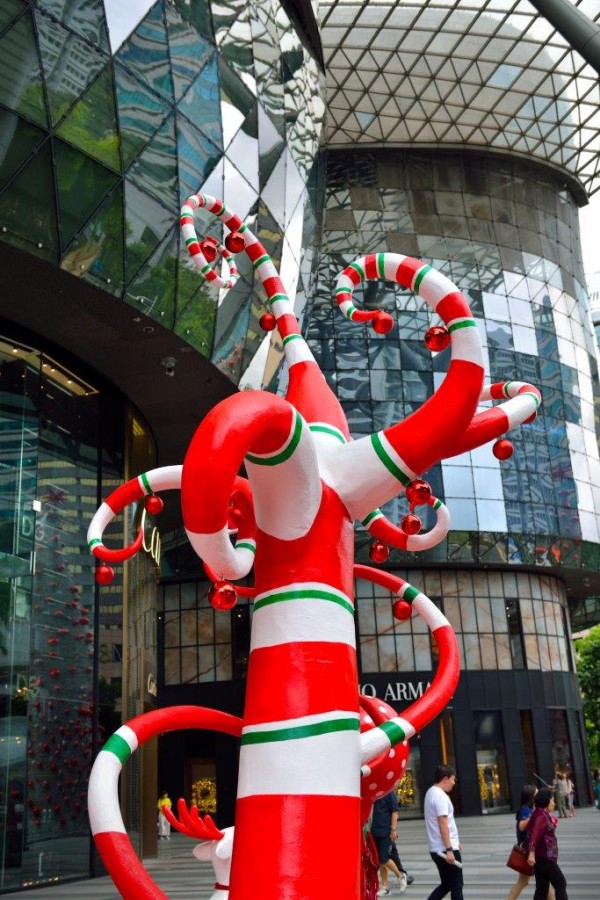 We organize themed parties to celebrate the holidays. Games, drinks and lots of food are present during the celebration. Gladly for me, I celebrate Christmas with my sister, cousins and some close friends. And how can I forget, the Christmas exchange gift (Secret Santa) which is the highlight of our event every year.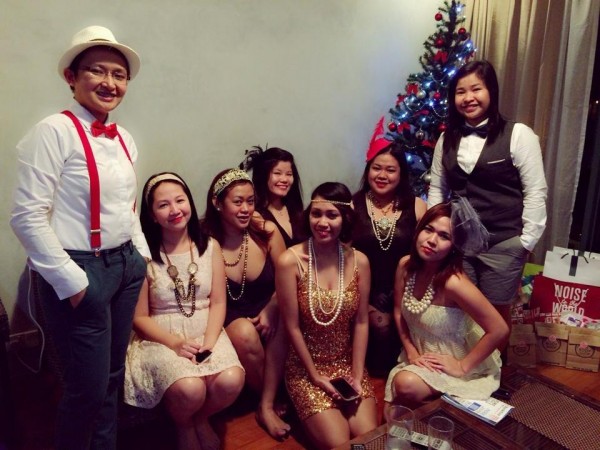 With all that being said, this just goes to show that Christmas is Christmas. No matter where you are, who you're with, how it's being celebrated, the spirit of it will always be around cause it is definitely in everyone's hearts.
During this yuletide season, I wish for continued blessings for everyone. This is not only a season of gift giving but also a time for us to spread love and kindness.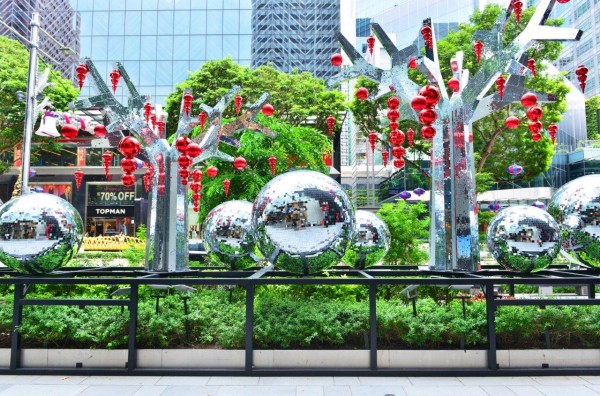 For my fellow kababayans who are celebrating away from their loved ones, I just want to remind you that you are away from home for a reason. You may not be able to celebrate Christmas with them now, but you'll never know you might have the chance to be with them next year! So hang in there! Be strong!
Lastly, I want to wish everyone a Merry Christmas and Happy New Year! God Bless us all!
AYRA E. CANNON
Kanagawa Prefecture, Japan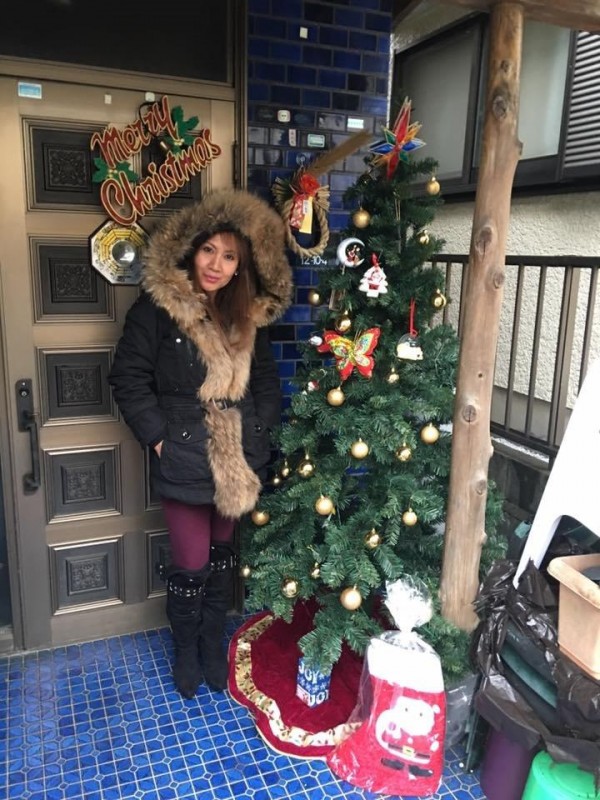 The Japanese celebrate Christmas also but not like Filipinos because they are not Christians (although some Japanese have converted into Christianity, as well). They also put Christmas decors in their home and go for Christmas shopping too. They prepare Christmas cake and roasted chicken for Christmas Eve.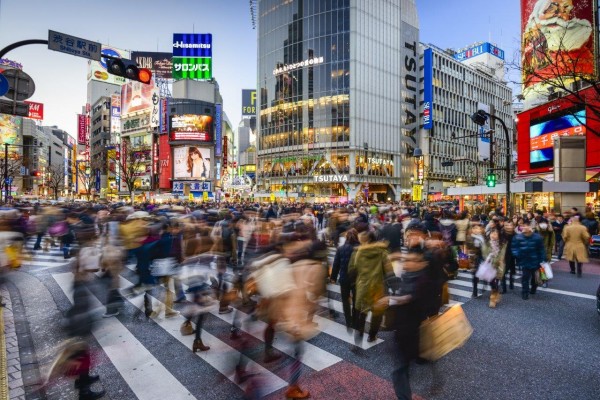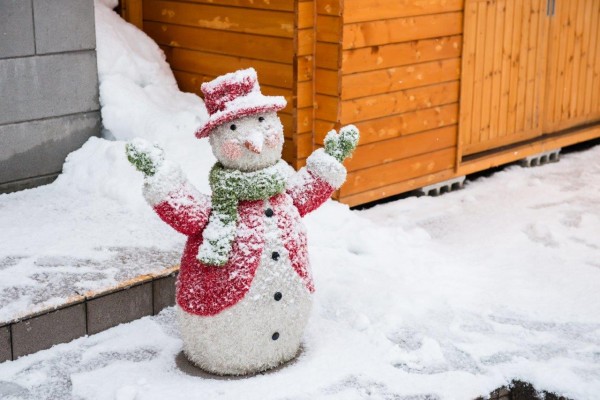 We celebrate Christmas here in Japan the Filipino way. We go to church to
complete Simbang Gabi. We also put up a Christmas tree and put Christmas décor and lights around the house. I also put out our parol which I bought in the Philippines some years ago. On Christmas Eve, we prepare cake and roasted chicken too just like the Japanese.  But not only that.  We also prepare other Filipino favorites like spaghetti, pansit, barbeque and other kakanins.
My message to all Filipinos all over the world – have a very Happy Christmas! Let us all celebrate Christmas with love and peace with each other!!!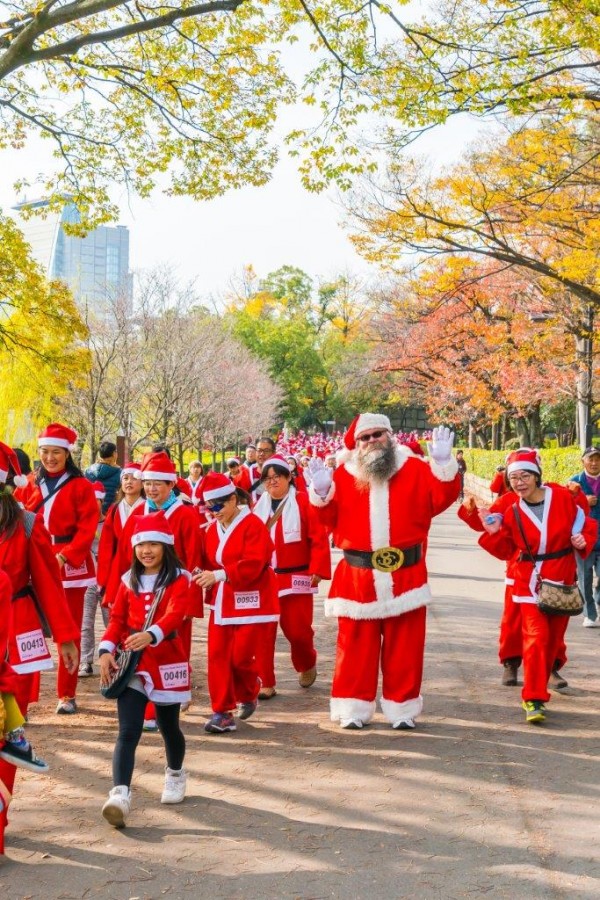 BENNY SUMALILENG MENDOZA
Port Moresby, Papua New Guinea
Christmas is celebrated here in Port Moresby just like any other place in the world. The city government starts the Christmas season by lighting the peoples' park with different Christmas lights on the streets and the trees. Every night, people gather at the park to watch entertainment prepared by different groups. The city government also proposed a competition for different business offices to have the most creative Christmas decorations and they will be rewarded. As soon as December starts, all the restaurants and hotels are very busy because businesses celebrate their Christmas parties then.
Our family celebrates Christmas together with other Filipinos who stay back in the city during the Christmas holiday. We gather together in one hotel and celebrate amongst ourselves. We also go to the Christmas program organized by the Filipino Association and celebrate with other families. We exchange gifts, we drink and we eat together. We watch Filipino channels on television just to feel the warmth of Christmas celebration in our country. We also use Skype, Facebook and Viber to reach out to our families back home.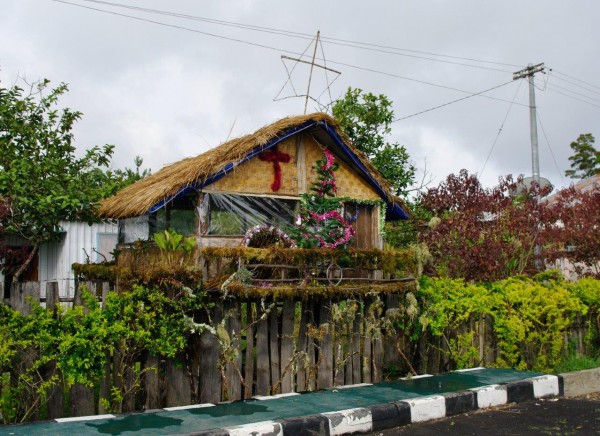 To all the Filipinos around the globe, let's not forget the real meaning of Christmas in our lives. Let's go back to our families and be reunited if we were separated. Let's forgive our friends who committed mistakes against us. Let's not forget the traditions that our elders have taught us. To those who were not lucky enough to get a good job abroad do not lose hope. Keep your faith. God is with you. Merry Christmas and Happy New Year.