A World Of Good Eats at Shores JBR
By Rosan Katlea-Reodica
If you want to travel the world by taste, go to Shores Brunch.
            Shores is a nondescript hotel restaurant in Ramada Plaza, JBR. Thick heavy tables and chairs filled the space, with a couple of cool grannies on one side, fresh from the beach ladies on the other, a sprinkle of couples both young and old on opposite ends and the teasing buffet spread on the far corner. We came on a normal Friday and was seated window side – of course for proper food shots in natural lighting. It was still a tad dark for me given it was a cheery afternoon outside, everything was slightly gilded in gold or leather, a bit too oldie style for me and I was ready to bolt out for a breather but the chef was cooking fresh pasta and the scent was very tempting. And so of course, we stayed.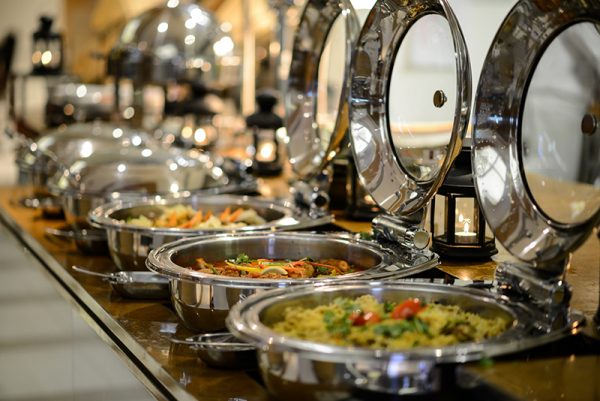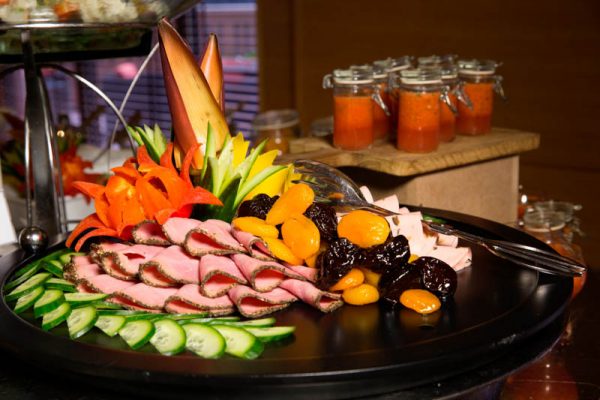 The food selection looked as how a buffet should be like. Starters of a variety of fresh bread, soup, gazpachos and salads were artistically styled to confuse you and whet your appetite. It was all so colorful that my eyes hurt and I salivated at the same time. I started with cold mussels, watermelon gazpacho that had the right hint of spiciness, fully stuffed vine leaves, sushi, pastrami, blue cheese and a Greek salad. I took my time savoring each and every bite as their selection was literally a trip around the world. Asian, Mediterranean, English, Arabic, whaaat? All these? No wonder it won the prestigious and go-to reference of foodies What's On 'Best International Brunch Under 300'. We had to keep coming back to the spread as we didn't want to miss out on anything and we were rewarded with the best   beef and pumpkin cold salad plus a stir fry section where you pick your veggies and meat and the chef magically makes it a savory, hunger busting dish. These were just the starters. And there is no better way to describe everything so far than the word F-R-E-S-H. This brunch doesn't need any gimmicks to have full bookings. It's just fresh food, LOTS OF IT. Our mains were freshly cooked pasta, Mediterranean chicken that kind of reminded me of chicken afritada x menudo, breakfast staples of chicken sausages, smoked turkey, beans and hashbrowns, grilled vegetables and roast beef. I wonder why I wasn't feeling umay –  not one bit. I surmise that it is because the flavors of the food did not one-up each other, meat was all tender, flavors not too strong and the curation was properly thought of. Not a mish-mash of everything. Not one taste to be wasted. Dessert however was one way to up the amp for the international flavors, but we were limited to fruits, cheesecakes and cheesecakes and mousse cups and mousse cups but the Dutch origin malva pudding spoke to me in all the languages it can, the best being, "GRABE ANG SARAAAAAP ANONG MAGIC ITO?!"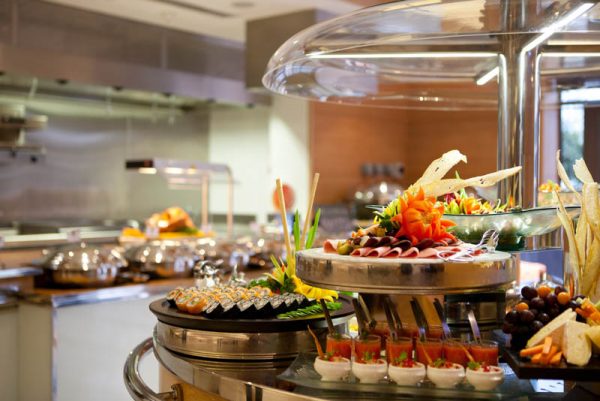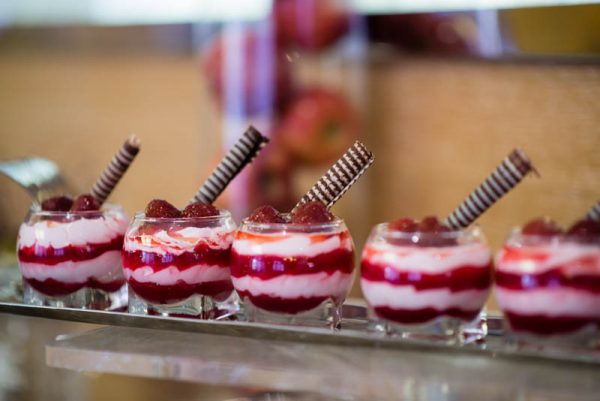 The wait staff gave us the space to pig out, no judgement, "We'll be here on the side if you need refills of your juice but please please have some more". The chefs were ready to create the best stir-fry and pastas you'd conjure with ingredients you pick, and tables were cleared swiftly for the next batch of yum.
A World Of Good Eats at Shores JBR
Why haven't you been to Shores yet?
Great selection for under 300 dhs
Bring your parents here. They would love you a million times more.
The cheapest and freshest way to tour the world by taste
Malva pudding. Yes.
Shores, please do:
Reconsider your music selection
Upgrade the interiors, it's very hotel lobby-ish! I know it's a hotel but the design doesn't match your contemporary flair! Make it more Instagrammable! Kidding, but not really.
Overall rating: 4/5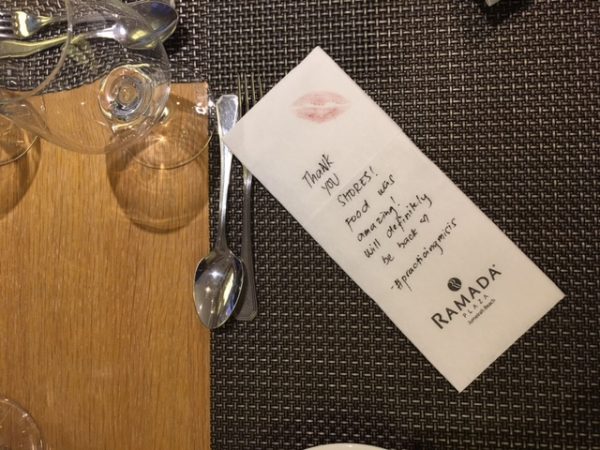 Shores Restaurant | Ramada Plaza Jumeirah Beach, Dubai UAE | +9714-439-8888 | www.ramadaplazajbr.com