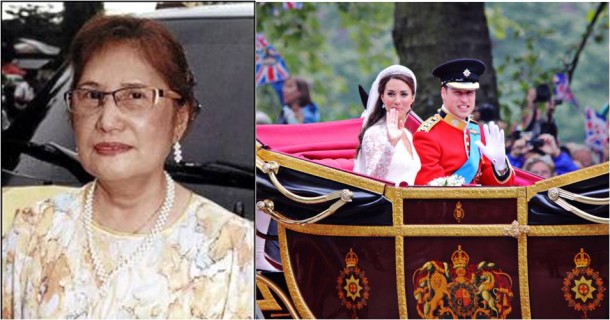 The wedding of Prince William and Kate Middleton was touted as the most watched event of 2011 with about 1 billion people watching on their TV sets, laptops, and tablets.  One Filipina did not have to jostle for a view. Aracelli Piccio, Prince William and Prince Henry's nanny, was personally invited by the Royal Couple. Rache Hernandez talks a look at the Filipina nannies around the world who are raising other people's children as their own and being loved and appreciated as second moms.
Prince William and Kate Middleton's exchange of vows was witnessed by royalty, heads of states and pop culture icons like David and Victoria Beckham and Elton John. Amidst these glamorous people sat Filipina Aracelli "Lillie" Piccio, who was once nanny to Princes William and Harry, and who, with the love she gave her wards, secured a place in William's heart long before she secured an invitation to his wedding.
The kind of love that nannies give, very much akin to that from mothers, is something the children they raise remember and cherish — royalty and commoner alike.
Nourah Al Ammary, a 27-year old Art Director from Saudi Arabia, was raised by a Filipina nanny, Hilde Capanang, whom she affectionately called "Nannay." The fact that Nourah called Hilde by a pet name similar to 'mother' in Filipino is a symbol of the kind of relationship they shared. "I call her Nannay because she was like a mother to me," Nourah shared.
"I cannot deny the bond we shared," Nourah said. "I was lucky because she didn't just take care of me. She raised me the way she would her own child and never held back emotionally. She always reminded me how loved I was," she continued.
Nourah also lovingly recalls the precious moments she shared with Hilde. "I remember how she put me to sleep as a child by humming a song. When I got older, we would read bedtime stories, with Nannay using different voices for each character," Nourah related.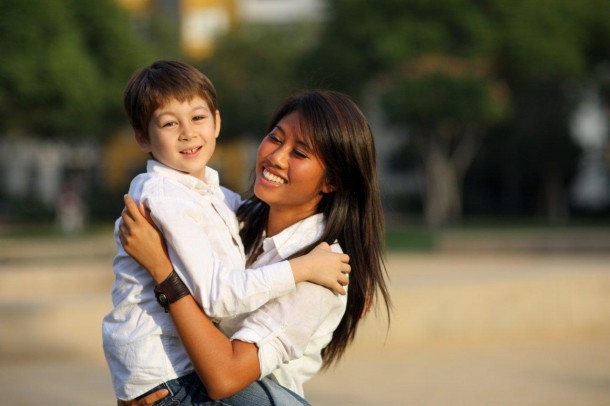 Rise of the Filipina Nannies
Hilde is one of the thousands of nannies who live and work overseas. In 2010, the Philippines deployed a total of 96,583 household service workers, including nannies, to different countries in the world. An estimated 13,184 of these workers were deployed to the UAE, as figures from the Philippine Overseas Employment Administration (POEA) show.
One of these nannies in the UAE is Melody Gambon, 27, from Ilocos Sur who now works as an Executive Assistant in a company based in Jumeirah Lakes Towers. "I worked as a nanny for an Arab family for two years," stated Melody, who took care of the family's baby boy.
Like Hilde and Nourah, Melody also shared a deep bond with her ward, as she took care of him from infancy until he was two years old. "He was a very adorable boy. He used to hug and kiss me when I told him that I was hurting or in pain. It wasn't hard for me to fall in love with him," she reminisced.
Her emotional attachment evident, Melody shared, "I watched him grow from an infant to a little boy. I loved him like my own son," she explained. Melody also believes that, though it could have been very easy for her to hate her job because of the hard work involved, she had one philosophy that helped her get through: "If you can't love your job, at least love your ward."
Passing on values
True to their roles as co-parents, nannies also carry the responsibility of instilling good values in their wards, a task that can be daunting, but something that, for Nourah, seemed easy for Hilde. "Hilde always had the best work ethic. She worked from the heart and is very trustworthy. I learned my work ethic from her," Nourah said.
Aside from these, Nourah also stated that she learned "appreciation, patience, trust, honesty, ambition and devotion, as well as keeping things tidy" from Hilde. "She used to go around my room with a large garbage bag, picking up my toys and telling me that she was going to throw them all away. I am a neat freak today because of that and learned to appreciate my things and take care of them," Nourah revealed.
Nourah also considered Hilde "a role model because she is smart, strong, independent, caring and outspoken." Nourah credits her Nannay for the person that she is today. "She always pushed and supported me," she revealed.
Everybody is equal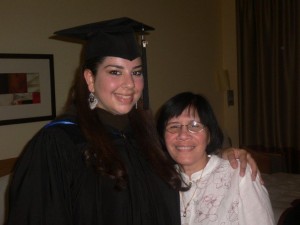 A unique facet of Nourah and Hilde's relationship was how Hilde taught Nourah an important lesson. Hilde is a devout Catholic, while Nourah's entire family is Muslim. "Hilde insisted that not only should I understand Islam but I should practice it, too," Nourah recalls. She tells a story about getting into an argument with a housekeeper where she ended up calling the housekeeper an infidel. Hilde heard her and didn't speak to Nourah for days, until Nourah apologized. "Hilde explained that everybody is equal, and that only God has the right to judge," Nourah stated. "That was what I love most about her – she never let go of her values and culture and yet taught me to value my own culture, family and religion," she added.
Whether co-parents or secondary parents, it is undeniable that nannies play a significant role particularly in the lives of their wards, especially when they start taking care of them at a young age. This is largely because of the children's impressionable ages.
A study by Dubai's Knowledge and Human Development Authority (KHDA) notes that the ages of 0 to 3 years are important for brain development. These ages form the foundation stage, meaning much of the lessons learned are carried into adulthood, influencing well-being, physical and mental health.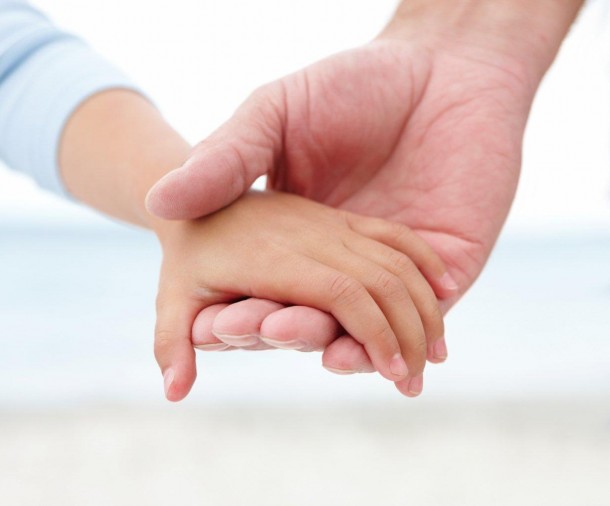 "You are loved"
Since the better part of the day is spent taking care of the children, nannies soon learn a lot about their wards. Joyce Echavia, who works for a family with four children in Al Ain, can perfectly tell the 3-year old twin girls apart. "One is fair, sweet and treats me like a big sister, while the other is dark, moody at times, sickly, but jolly and nice," Joyce revealed.
It's easy for nannies like Joyce to become completely attached to the children they care for. "It didn't take long until I became close to all of them," Joyce recalled.
Although often grouped with other household workers, nannies often carry responsibilities that are heavier and more significant. While we parents pursue careers and work to make life better for our families, nannies man the fort, ensuring that the children are safe, healthy and happy. They love our children, they keep our homes in shape. Nannies are more than just the help. They are our allies and sometimes, our co-parents.
….
Most of the time, the hand that rocks the cradle is a Filipina
In Dubai, a recent study released by the Knowledge and Human Development Authority (KHDA) revealed that 94% of the Emirati families surveyed hired nannies or housemaids to help in the rearing of their children, while 90% of the expat families surveyed send their children to nurseries. A total of 5% employ nannies.
According to Philippine Overseas Employment Agency (POEA) figures, the Philippines deployed 13,184 household service workers, including nannies, to the UAE in 2010, compared to 10,558 in 2009. The UAE is the third largest employer of Filipina nannies, next to Hong Kong and Kuwait.