Golden Girl:  Beauty Entrepreneur Riza Sripetchvandee
By: Eunice Barbara C. Novio
When Gold Bar was launched at Galleria Mall on Al Wasl Road in Jumeirah, Dubai on March 14, 2016, a stunning woman walked across the room. All eyes were focused on her.  Her fresh looks and gait would remind you of a model. Unfortunately, she is not but she could have been. Standing around 5'4, slim, with clear skin, straight hair and cat-like walk, Riza Sripetchvandee, 51, a Filipina married to a Thai national is not just another beautiful woman. She is an entrepreneur, a mother, wife, daughter, and a beauty guru.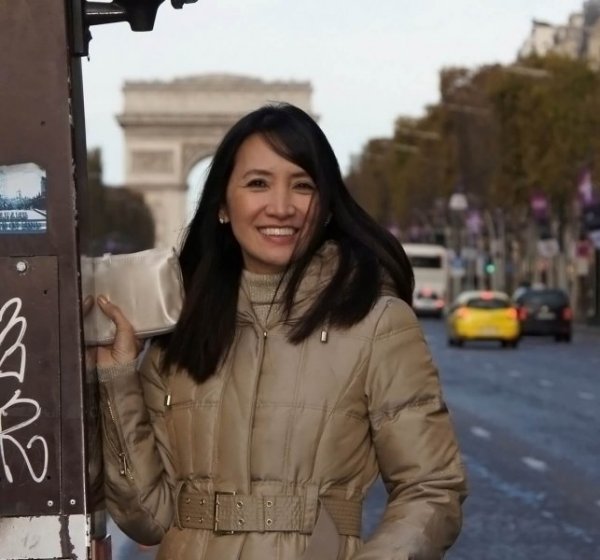 Strong women
Raised in San Jose, Occidental Mindoro, a coastal idyllic town, Riza spent much of her time aiming for academic awards. Instead of going out on the beach or at the municipal plaza. Riza spent much of her time with her grandmother, Caridad Rodil, than with girls her age.  "I would remember my long talks with my grandmother whilst she was cooking and I was watching her.  We went for many walks together, mostly going to the cinema on foot," Riza recalls.
At a young age, Riza was fascinated by strong women, particularly her grandmother, former British Prime Minister Margaret Thatcher, and Mother Teresa of Calcutta.  "My grandmother was the epitome of selflessness, grace, beauty and wisdom which had a great influence in my life.  I could not remember being restricted in my actions, perhaps because then there was not much distractions that are so rampant these days. My mother did not feature prominently in my early life.  She was always there but at a distance," Riza explains.
Riza also adds that her admiration for strong women was the reason why she took industrial engineering, a course dominated by men at that time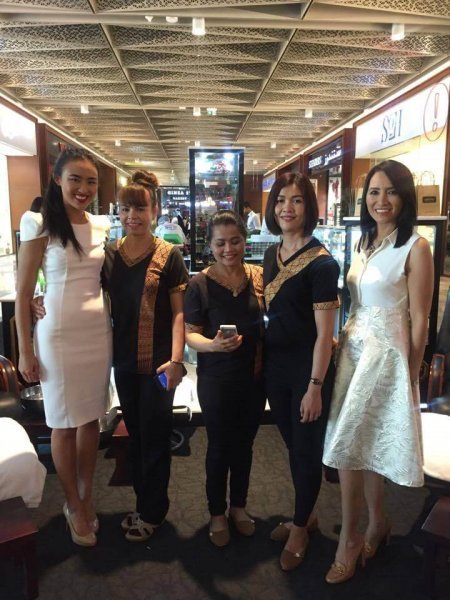 "Sawadee kha"
While attending Adamson University in Manila, Riza met her would- be husband, Sukit, a Thai national. After getting married in the Philippines the couple moved to Bangkok in 1986.  In Bangkok, she took Master of Science in Computer Information Systems at Assumption University.
Thirty-one years ago, Riza shares that she struggled in getting around because the Thais could hardly speak English.  "Life in Thailand in general is much more comfortable than in the Philippines.  To start with, prices of food and general commodities are cheaper and more accessible.  Salaries are higher and taxes are lower," Riza explains.
Five years after settling in in Thailand, she was employed as an English teacher like most Filipinos. After graduate school, she worked at Standard Chartered Bank, Caltex and Shell Refineries, and Ericsson.
Discovering business acumen
"My last job in the corporate world was as a Business Development Consultant. It gave me an opportunity to develop business models which gave me my first insight on how to establish my own business," Riza says.
Her interest in business started when her two kids, Kristiana and Jerome, were born. In 2001, she founded Bromsgrove International School, a British Boarding School in Bangkok affiliated with Bromsgrove School in England.   The school opened its doors in 2002 and now in its 15th year of operations.  "I wanted to provide the best English education for Kristiana and Jerome who were then 7 and 5 years old. I have a British business partner in this. Bromgrove provides British Curriculum education for pupils from 2-18 years old," Riza explains.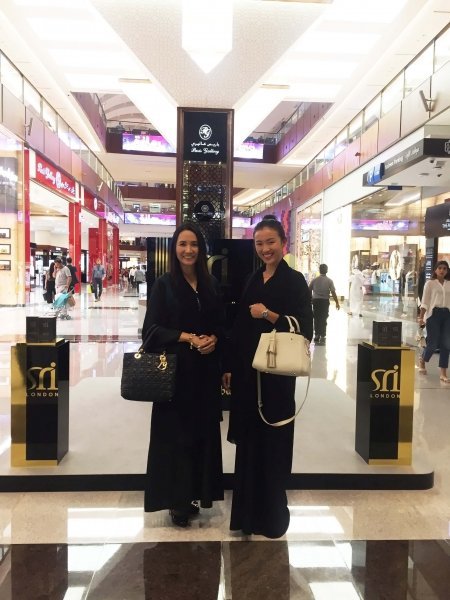 In 2012, Riza and her husband ventured into property development and established the The Hub Properties. The company are into condominium projects in Bangkok and Chiangmai in the north of Thailand.
When her daughter, Kristiana graduated from University of Warwick in the UK, they established Gold Bar Naturals in 2014.  The company is offering organic hair and skin care solutions, and perfumes which are now distributed globally.
Focusing on Beauty
Thailand is known for its beauty products. Getting porcelain like skin and youthful looks obsessed many Thai women and men, often resorting to heavy chemically laden products to ensure fast results.  Although there are natural and organic resources for personal care products these are expensive.
Riza was introduced to the use of organic products by her daughter Kristiana who has had her own share of skin problems.  Having been educated in the UK from an early age up until graduating from Warwick University, Kristiana has observed the gaining popularity of using vegan, cruelty-free and chemical free products.  After returning to Thailand, the mother and daughter team decided to introduce these products with the aim of making them accessible to more people.
The main products focus on anti-ageing using gold as the main ingredient.  The name 'gold bar' came to Riza in a dream.  She dreamt she saw a large cross.  As she was staring at it, flowers started flying out of the cross and filled the whole area.  The flowers then turned to gold bars.  Hence the concept of making organic soaps all shaped like gold bars.  "So you see, it was a gift from God', she says.
Gold Bar has since added perfumes in their collection after the founders obtained perfumery qualifications from the UK.  "Gold Bar products are a result of what we would like to see out there in the market.  We aim to make our products accessible to more people by providing good quality, provides aromatherapy which is equally important and at a more affordable price," Riza explains.
A beautiful woman
"A woman must look after herself especially as she gets past the age of 40.  Of course, the earlier the better.  To me, a woman must look clean, well-dressed and well-mannered to look beautiful," Riza believes.
Even during bad hair days or when looking good is a challenge, Riza has her own days too. To look good she advices everyone to have enough to eat and not over-indulge, get a good sleep every night and exercise.  Riza swims and runs to keep herself fit. Equally important is personal hygiene – using only natural and organic products.  All these ensure 'looking good, for good!"
Riza believes that there is no limit to what a person can do if someone put his/her heart and mind into it.  "Be happy with who you are and what you have become.  Age is just a number, beat the odds. Never neglect yourself.  Growing old is mandatory, looking old is optional," Riza ends.
________________________________________________________________________________
Find more Angas Pinas articles on Illustrado Life.