Nikki Muller: When opportunity knocks twice
Excel V. Dyquiangco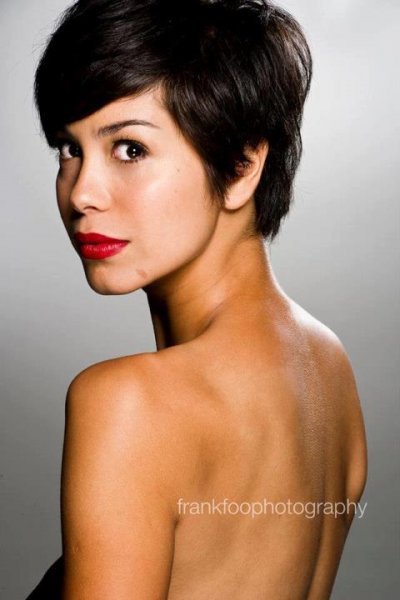 Nikki Muller would never have thought of television as an option if not for a serendipitous encounter outside her high school gates in the year 2000. The host and presenter based in Singapore recalls an MTV film crew waiting to interview students about the upcoming movie 'Men in Black.' "When the producer approached me to ask my friends and I some questions, instinctively I took the microphone and started interviewing my buddies," she says. "Soon after that, I received an invitation to audition to co-host MTV@MBASSY when I was 15 years old. We filmed in the Philippines but it broadcasted around Asia. This was around the time of Donita Rose, KC Montero and Sarah Meier."
Since she had to keep her grades up in high school, however, she had to stop after one season as the hours were long and the shoots were until the wee hours of the morning. It didn't take long for her to bag another show right before she graduated from high school, though, as a co-presenter for Studio Disney on the Disney Channel for two years.
"I filmed in and out of Singapore when I was 17 and learned so much about the craft," she says. "This is what inspired me to take it seriously and study Broadcast Journalism in the USA. When I was 19, I received my first regional nomination as Best Entertainment Presenter at the Asian Television Awards. I'm very proud of that!"
Getting Her Feet Wet
Right after college, however, Nikki switched gears to work at the United Nations Head Quarters in New York City but the limelight still beckoned. In 2011, she returned to television in Asia – but not without hardships.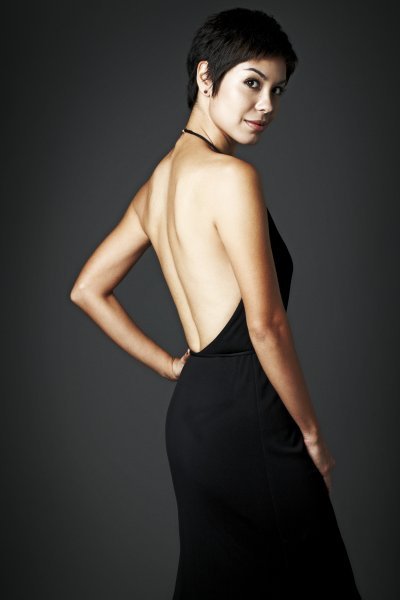 "It was a very difficult process to begin again after being away for 5 years," she says. "I knocked on doors, I checked online sites for auditions and eventually was taken under the wing and guidance of my agency, Fly Entertainment who helped me land projects. It was a year of struggle before I got my feet wet. You have to do this job because you love it."
Perhaps one of her most memorable hosting duties was when she hosted 'Bicycle Diaries' on Channel News Asia. She described it as one of her most rewarding experiences as she cycled along the Mekong River along six countries during a time when development was starting to affect the local communities. "I landed in Myanmar the day Aung San Suu Kii was sworn into government and the air of hope and change was so palpable," she says. "I met so many incredible individuals – so down to earth and willing to open up their homes and hearts to complete strangers. I have loved cycling ever since!"
This year Nikki is set cover the Championships at Wimbledon for the third time. She has had a chance to sit down and interview some of the world's greatest athletes such as Boris Becker, Bjorn Borg, Serena Williams, Roger Federer, among others. Her most surreal experience, though, was meeting and spending time with her childhood heroine Martina Hingis.
Fighting Burnouts
Although to some people her job may seem glamorous, Nikki admits that she has had some burn outs in the process. To combat the fatigue, she meditates and practices mindfulness when she can.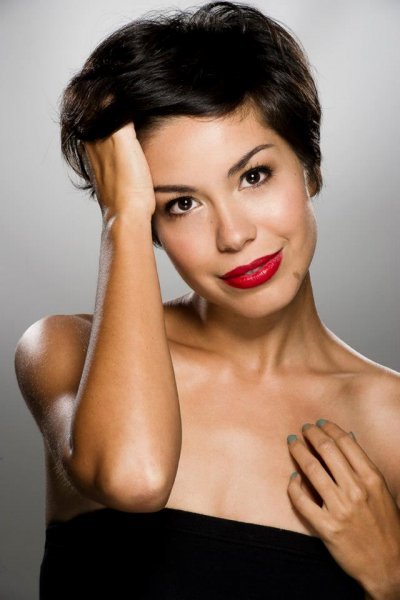 "I've learned to be open to opportunities even if they don't always feel like the right fit," she says.  "There is always a new skill to learn and value to add to a project, but of course, always draw the line where health and well-being is at risk. Taking on challenging work is rewarding but you must also draw the line and put your health and well-being first."
She adds, "Every year I have come to understand my priorities more and more. I now try to ensure that no work year is carbon copy of the last. It's important to take on new experiences and cast the net wide until you find the perfect fit or until you feel you've had your fill of adventure and can focus on one true path."
Currently Nikki produces feature stories for Fox Sports Asia and she sees herself really harnessing the story-telling angle by being more actively involved in the creative development of future TV shows. In the near future she hopes to invest in her role as a presenter and as a background researcher who helps with ideas, writes stories, and directs the look and feel of the shots. "I think you add so much more value to a product if you can be well-rounded," she says.
Follow Nikki:
– Facebook
– Instagram
Find more Pinoy Progressive articles on Illustrado Life here.