JORDAN ANDINO: THE EXECUTIVE CHEF
By Excel V. Dyquiangco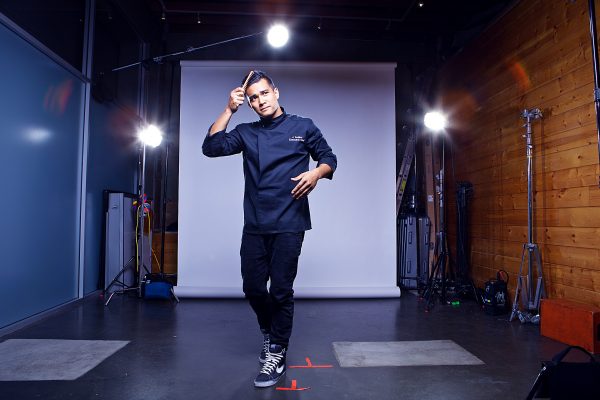 While most kids grow up wanting to be a doctor, a lawyer, or even an astronaut or a pilot, his path was already laid out for him long before he knew what a professional career was. Because his dad was a renowned chef in Toronto, Canada and he often visited him during his school breaks, his vocation was already chosen for him.
"At such a young age, I was already immersed into the kitchen," says Chef Jordan Andino, the Executive Chef and Owner of 2nd City West Village located in New York City. "Since then, I have loved every minute of it."
His first job involved working for his father at a restaurant called North 44 in Toronto, Canada. He would peel and devein shrimp, swat flies, wash dishes, take out the garbage, mop, and even sweep. He says that at times, it was back-breaking but he would always look back at that experience even to this day. "I face challenges then and even now and that is what makes this type of work so rewarding and amazing," he says. "Every day you deal with issues and problems that test your wherewithal, problem solving skills, and patience; and each and every day coming up with solutions make you better and battle tested. You don't stop learning and that is how I overcome the challenges. I look at it as learning experience and not as a challenge."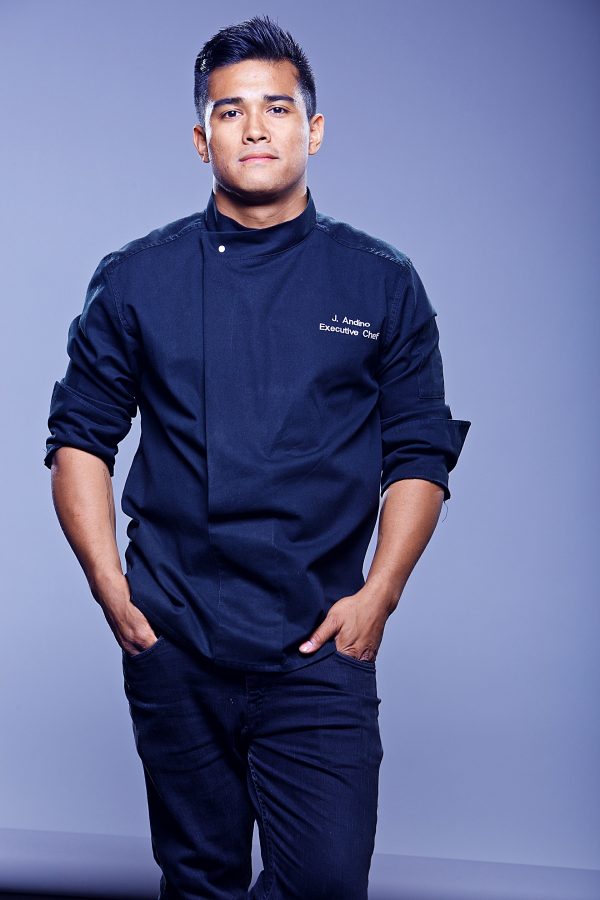 Since then and at the young age of 21, he has worked for restaurants that have totalled 8 Michelin stars, a hallmark of fine dining quality and restaurants around the world, such as Jean Georges in NYC, Spago in Beverly Hills, California and the prestigious French Laundry in Yountville, California under Thomas Keller. Now that he owns his own restaurant and has even parlayed into the television world with multiple appearances in shows such as the Food Network, Food Network Canada, E!, Bravo, and morning shows on Fox, CBS, WNY, and ABC, he says that these experiences have shaped him who he is as a cook. "Yes I learn things every day, but the techniques, skills, and processes that I took with me from these restaurants are the reason why I'm in the position I am in today," he says.
As a Filipino chef, he uses Filipino ingredients all the time, such as calamansi, Dati Puti vinegar, patis, sinigang powder, and mushroom soy – ingredients that are as ubiquitous and are as a part of him as his knives.
His memorable moments as a chef are both bountiful and equally as interesting. From cooking for the Superbowl winning NY Giants and then partying with them after, to preparing and executing a 10,000 person festival, to owning and operating his very own space and winning Zagat's recognition as a top 30 under 30 chefs, to name a few, he couldn't be more grateful.
"Nothing fulfills me with more happiness and gratitude then seeing a full dining room eating my food," he says. "Whether or not they think it's good is secondary, even tertiary."
He shares some
nuggets of
wisdom
on what he
has learned during his whole
journey
as a chef
:
"
Nothing replaces plain old hard work
; there is no luck – luck
is the intersection of hard work and preparation
; s
uccess comes w
ith sacrifice – s
acrifice of time for
yourself and your loved ones and your career,
you can't have all three at the same time
; money does not
buy happiness
; y
ou're only as good as those around you
; and a
daptation is the only way to survive
.
"
Like the many restaurants he has worked with, he soon plans on earning a Michelin star. "A single one will do," he says. "I want to know that my food is that good and recognized by the highest honour. Two is too many and three is borderline obsessive. One star will do."
Save
Save