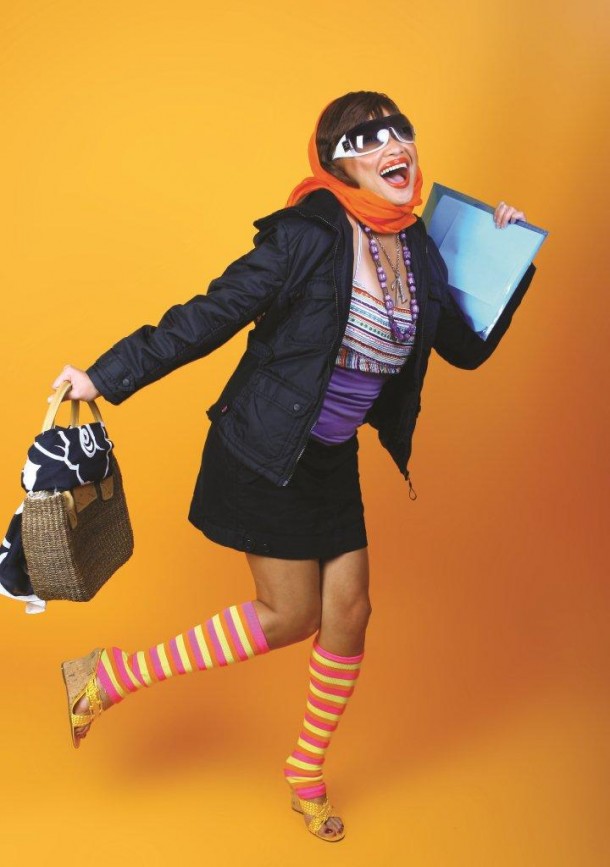 Photos by Mariyah Gaspacho
Episode 1: "Jet Set"
"Paging all passengers of Emirates Airlines EK 333 bound for Dubai. The boarding gate will close in ten minutes."
Dizizit! My answers have been prayered! My dreams will about to be true!  I will finally ride an airplane – a real one – not like the one in the perya that goes around 360 degrees celcius fahrenheit…
So, wearing my sweater (from ukay-ukay), my sexy skirt, scarf (very Italian, huh?) and color-blocking knee-high socks with Divi sandals (I wanted boots, but my sister said I look like an Equistinarian without a horse!), I sashayed down to the departure area. I have to look like a real high-class tourist, so the immigration will be convinced, since I only have a Visit Visa – so no silly questions and harassment for me.  To look like a fashion model?  Nothing new to me.  Been there, been that – you know.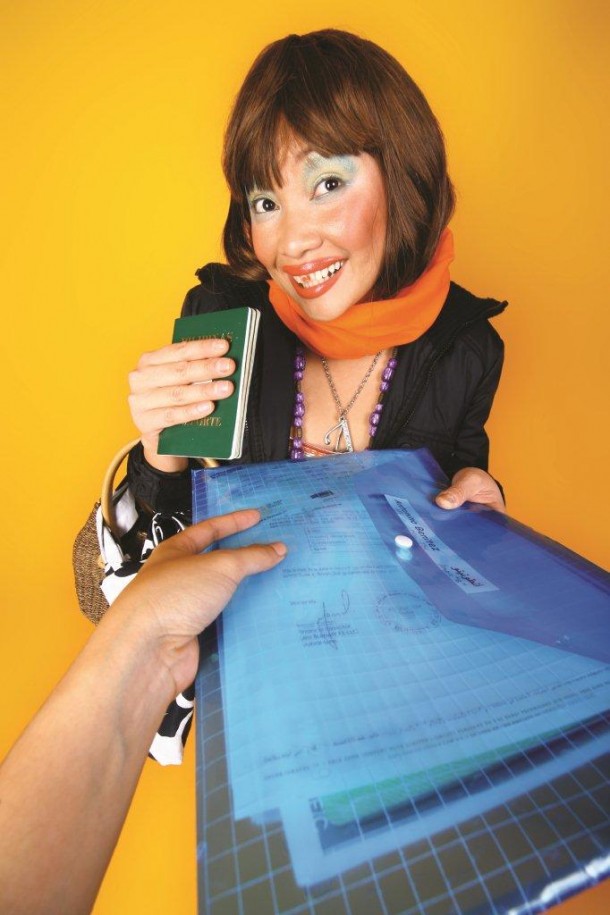 But as faith would have it, haggardness awaits me at immigration! Here's how my question and answer portion went like:  After seeing my passport, they wanted another ID, so I took out my Globe Gentext card. But it says there that my name is Annie B. – yes, just plain Annie B, becoz that's how everyone calls me, becoz I love disco-ing and gimmick-ing.  You know, like Annie Batungbakal?  Nora Aunor? Jolina Magdangal?  Hallleeer! Okay, okay, my family name is Batobalani – as in Batobal-ANNIE?  Gets mo?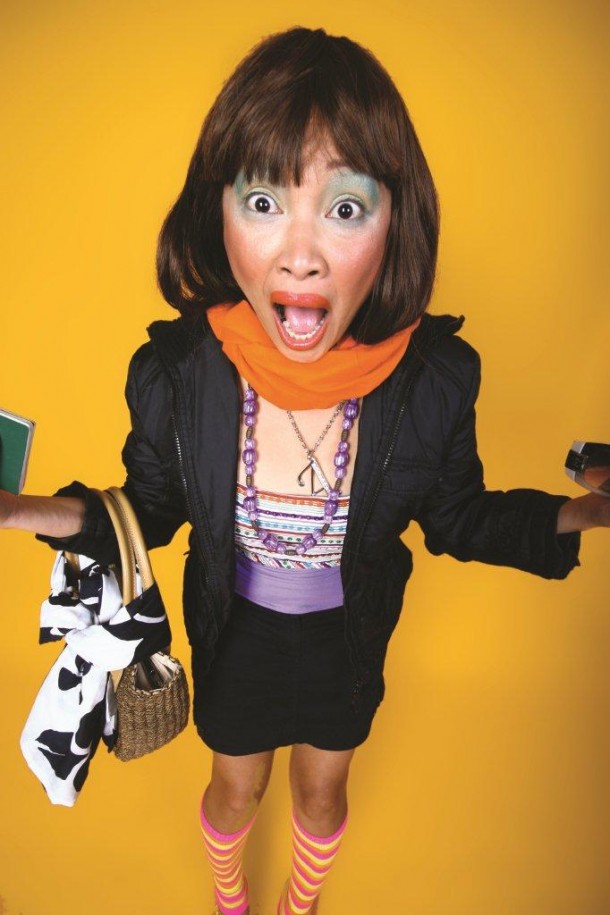 Then they questioned the fakeness of my passport.  "Sir, my real name is Daffodil Athena Calumpong Batobalani. Athena – as in the Greek goddess of wisdom, and Daffodil – latin name: Narcissus pseudonarcissus – because my mother said I was narcissistic even as an infant." Haaayyyyy….Eto pa: "And who is this Floricel Gwendolyn Calumpong that is sponsoring you?"  My God, ano 'to – Family Feud???!!! "My cousin, sir. She is into the transportation industry.  I am going to stay with her during my vacation in Dubai."
"Last call for all the passengers of Emirates Airlines EK 333…"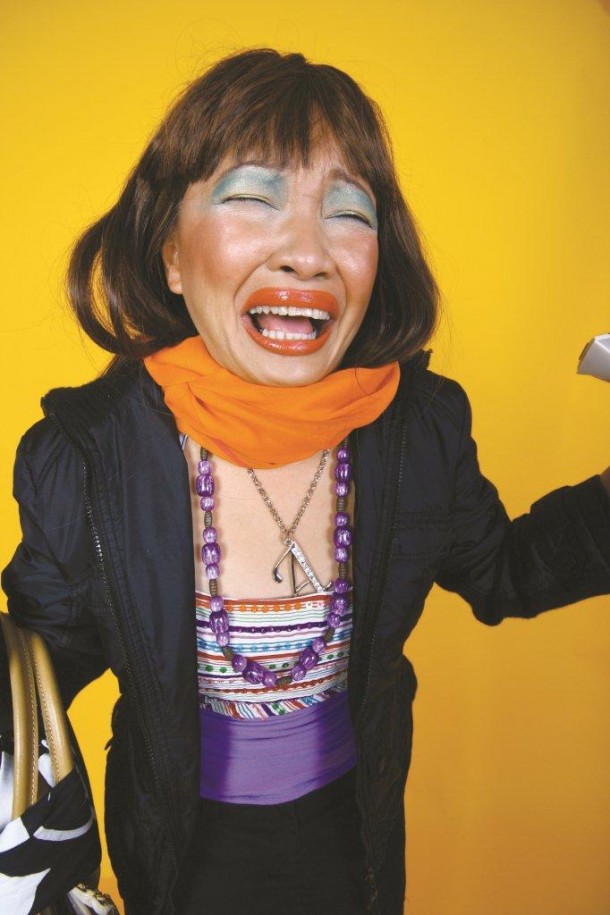 Oh noooooo!!!  "Sir, I might miss my flight."  Haggardness to the max na ito. "Ok, ok, you may go."  Thank Goooooddddddd!!!
At the wink of an eye, I speeded myself to the gate. About to make my grand entrance, I noticed my foundation melted with my sweat! I quickly wiped off the smudges with Gatsby Oil Control Film Strips.  Remember, Oilyness is next to ugliness – so, Voila! Ganda na uli ng lola nyo! Gandang Ricky Reyes! I put on my i2i Jackie O sunglasses.  "Oooooooo…"kaya nyo ba yan?"
Seated next to me were two Pinoys.  One looked like April Boy Regino complete with stone washed maong jacket, bull cap and huge, glittering bling-blings, the other like John Regala.  They barely spoke but kept on staring at me all the time.  Well, masisisi ko ba sila?
Then all of a sudden, the rest of the passengers were also staring at me.  "Ma'am, the seat belt sign is on, please fasten your seat belt.  We're taking off in a few seconds…..", the stewardess told me. "What seat belt? I'm afraid my seat has no belt…."  I snapped back.  "Ma'am, you're sitting on your seat belt.  Please fasten them – now!" Aaaah….so that's what's scratching my T-back underwear all this time – the seat belt!
Then the plane started to move…Dizizit!!!! What awaits my future in the Middle East?  You can never can tell.  Well, Dubai – give it a big hand of applause – here comes Annie B!!!