The Grandest of Them All:  Bayanihan and Pagpapatulóy
By Aby Yap
Yes, they're BIG words. And let me tell you, one is heavy and the other is expensive. (How else would you describe carrying a burden as large as an entire bahay kubo and preparing an instant feast for a guest, respectively?)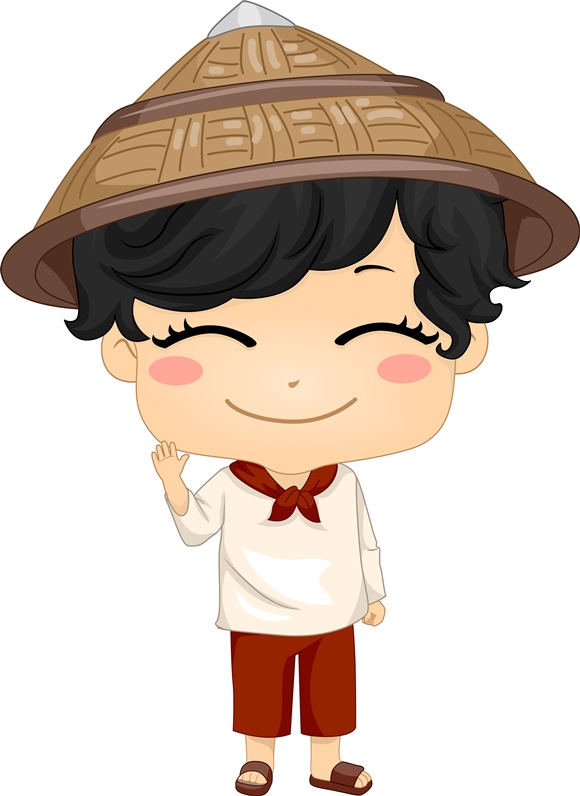 Wait, am I hearing "overrated" and "over!" too? Cynics, say all you want. One adjective these words are NOT, though, is passé. Lipat-bahay trucks might be the sensible mode of relocation today and Pinoys might have become more kuripot as we go through tough times. But bayanihan and pagpapatulóy are ours to keep and celebrate — and yes, they make people all around the world fall in love with the Filipino over and over again.
Isn't it grand?
Bayan + Bayani = Bayanihan
Perhaps everyone would agree that what happened during the famous Ondoy and Yolanda episode was the biggest bayanihan exhibit in the country since the 1986 People Power revolution (please, just the orig EDSA phenomenon). Right before our eyes were people from all walks of life helping one another to literally and figuratively stay afloat despite the tragedy, swimming against the tide of hopelessness, and rising above it all. Professional tambays devising a plan with barangay tanods to rescue the drowning. Luckier residents splitting the little bread they had with families stranded on roofs. Ballroom dancing amigas foregoing their sessions to clean up muddied homes. Barkadas rummaging through their wardrobes for clothes they could donate. Facebook mainstays doing an unofficial count of their missing contacts (who says all they ever do is play Candy Crush?). Kapuso and Kapamilya silently declaring a truce over their ratings' warfare (finally!) to launch a fund-raising crusade.
So, are you done humming "What a Wonderful World?" Now, before you even think of it — wishing for a disaster or a dictator all year round — just so Filipinos can become united every day of our lives, why don't you shake that bootie and shake off those nega vibes? Then look around and you'll see that bayanihan need not have a melodramatic backdrop every time.
Of course, it's merrier when bayanihan is practiced during merry events, or when you get to have a free meal at the very least. Like when a relative ties the knot and everyone in the clan, including neighbors, are eager to take part so men roast the lechon and women cook the handa. Or, when a neighbor's daughter holds her debut in an ultra narrow street and all the macho-looking guys volunteer to manage the traffic in case a tricycle passes through in the middle of the cotillion.
Bayanihan also occurs with the most selfless of motives — except maybe for a bit of Pinoy pride. So, you invite all your online friends to vote for Mister Hero or Miss Photogenic for the sole reason that he/she's a kabayan — never mind the fact that someone else sounds more heroic or looks more angelic.
Even in your most mundane of activities, there's bayanihan, too. A jeepney ride for example. Notice how you and fellow passengers squeeze your butts into a two-inch seat to give space to another commuter? Pass the fare to the konduktor and the change to the payer, even if your arms already ache from doing a Plastic Man act? Fill in the blanks to come up with the correct directions for someone who's lost? Or, gang up on poor Manong driver with yells of "Psst!" and "Para!" coupled with knocks on the ceiling when he just won't stop?
Tuloy po Kayo = VIP
Had Joseph and Mary been looking for a place to stay anywhere in the 7,107 islands of the Philippines rather than the little town of Bethlehem, Jesus, for sure, wouldn't have been born in a cheap manger. Dyusko! The couple would have been given the master's bedroom, a fresh set of clothes, and even a romantic dinner in bed. Then, the birth of Jesus would have called for a fiesta — eat-all-you-can buffet and free-flowing booze with matching banderitas — to which everyone would have been invited. And at the end of the party, all the guests, the three Kings most especially, would have gotten a pabalot that could last days since they came from as far as the East.
That would have been a happy, hearty ending, no? All because of the legendary Filipino hospitality. We were so accommodating that the Spaniards didn't have any trouble conquering us — and for 377 years! (We were really that warm and welcoming.) Then came the Japanese and the American occupation, which were short-lived affairs, but could well indicate just how good our PR skills were. Because when we tell you "Feel at home!" we so mean it. Promise!
It doesn't matter if a Pinoy lives in a mansion or in a shack; a visitor is always welcome. Simply utter the magic phrase, "Tao po!" (plus points if you say your name, so we'll know you're not merely a freeloader), and we'll come running to you, Your Majesty, "Tuloy po kayo" — even without the red carpet. If you catch us at a bad time, you say, like if we're in the middle of lunch with the whole kinfolk, please don't apologize. Just sit with us and "Kain tayo!" We don't care if you've already eaten; God's grace should never be refused. Forget not your dessert, too. If you catch us at a worse time, though, when we're having talbos ng kamote and NFA rice, don't fuss. For you, we'll open that secretly hidden can of imported corned beef and run to the nearest store for much whiter rice. Finish all of it and later, we'll have merienda.
Now, should we fail to notice the time doing all sorts of things to entertain you as the day's Very Important Person, and the sun starts saying sayonara, better accept our dinner invite. Expect, too, to spend the night in our humble abode. If we have a guest room, that automatically belongs to you — along with the new towel, bathrobe, pajamas, and toothbrush we store in the closet in emergency cases like this. Otherwise, you can sleep in our room, enjoy the comfort of our bed, and have sweet dreams (as we sleep on the floor worrying about who could possibly lend us money for the next day's promise of a special treatment for the VIP.)  Ayayay! Onli in da Pilipins!