By Lalaine Chu-Benitez
It's the best of times; it's the worst of times…
What could be bad about the best and most joyous part of the year – when everybody's supposedly in high spirits and all around you are the dazzling signs of a holiday in full swing? Being away from your family, perhaps? Being alone, thousands of miles from home where the season is celebrated like no other in the world?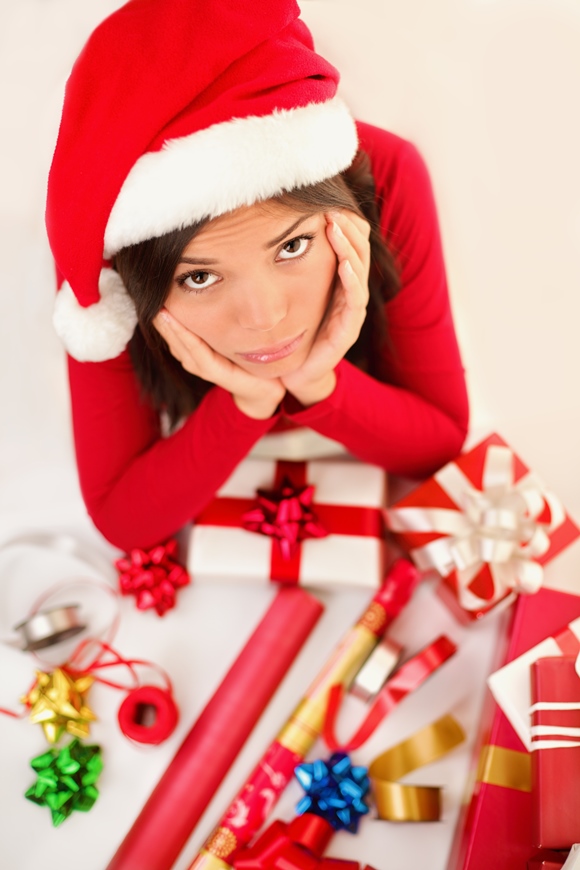 Ever heard of "OF (Overseas Filipino) Christmas Blues?"
For any important occasion in the year – be it Christmas, New Year, Valentines, anniversaries, birthdays, et cetera, which is usually spent with family and loved ones – being away from home is always a tough. According to renowned clinical psychologist Dr. Mitchell Flaum, isolated individuals may feel depression during this time of the year as the traditional image of warm loving families during the holiday season creates expectations that cannot always be fulfilled.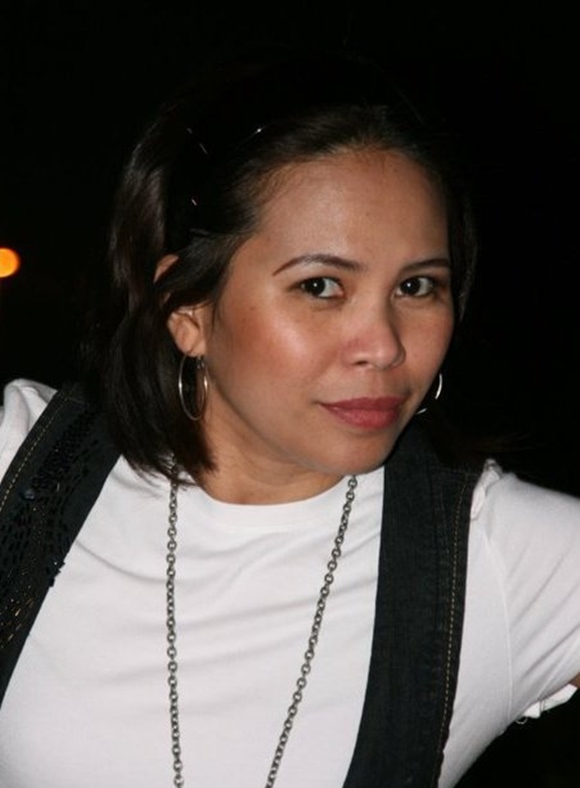 Furthermore, the fact that this time of the year is celebrated with rich tradition and much gusto back home, makes being away in a foreign country, where Christmas is mostly a commercial exercise, even more difficult. Ien Dakay expresses a common sentiment among Filipinos, "Being an OF in a Muslim country and trying to celebrate Christmas away from your family is sometimes heart breaking. You tend to be sentimental about everything, especially when you realize that this is the time of the year that we should have been together. But not everyone is lucky enough to get a leave to be with loved ones and really celebrate Christmas as we know how back home."
However, despite the distance and the lack of the traditional yuletide trappings you always crave during the run-up to the New Year, OFs can still have an authentic feel-good holiday. The key is to realize that you are not alone, reinvent Christmas tradition to fit your current realities and make use of that holiday spirit that is actually just inside of you
Turning to your surrogate family
Perhaps, you're all alone out here – but that doesn't mean that you are on your own, and there certainly is no need to be lonely. It's at times like these when the non-traditional family set-up expats are prone to having outside their home country, becomes very apparent. They may just be your 'housemates,' friends gathered through the years, or even a motley crew of multi-racial folks you regularly hang out with – but let's face it, your circle of 'nearest and dearest' is, by default, your family here. So this is the perfect opportunity to get comfort from each other's company and have fun in the process.
Make an effort to host a Noche Buena for your closest friends. Better yet, make a spin on the usual Christmas Eve gathering by making it into a sleep over. Stay in with your pals for a lazy Christmas Day at home full of laughter and relaxed enjoyment. If you're not the laid-back type, spend the whole of the 25th visiting friends around town, just like a lot of people do back home.
Bringing home closer
Turning to your surrogate family here, however, doesn't mean forgetting about your people back home. You can actually bring them closer because technology has made overseas communications so easy. If you're a Gulf 'bachelor' longing to see your wife and kids, or your mom, dad and siblings –make the most of chat rooms, webcams and VOIP to share the season with the people who matter the most.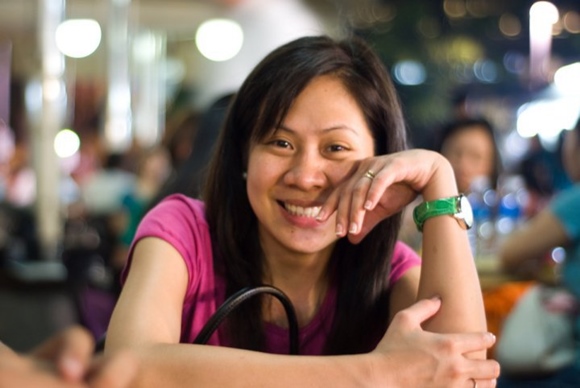 Restte Kaye Lim shares, "Well, I am far more dependent on technology now than I was before. Living a life far from my family has led me to search for free or cheaper and more convenient ways to communicate with them from time to time. Technology has helped me stay connected in a faster way." She continues, "Back home, I used to spend Christmas Eve with family, and friends can only give me a ring. But abroad, it is the other way around. I now spend it with friends while my family is in the chat room trying to see what I have prepared."
Ien Dakay further adds, "Since I already make frequent phone calls to my family, I've also tried to use the other ways in order to save. I've probably used whatever is available out there like Skype, Yahoo Chat, and when on the go or at work, I chat or call them with iPhone apps like Nimbuz, Skype or eBuddy or with just about any VOIP software, especially on this holiday seasons.
Setting new traditions
Back home, Christmas is not Christmas without the parols, Simbang Gabi, puto bumbong, bibingka and hamon, Kris Kringle and caroling. But you don't need to miss out, if you live outside the Philippines – in countries where observing all our traditions is not feasible, because in reality, over the years, we OFs have also created our own holiday traditions, without even realizing it.
For starters, how can an OF Christmas ever be the same without our ritual of sending a kabayan box home? No matter how cheesy it sounds, that kabayan box filled with goodies and sundries which most, if not all, Filipinos lovingly prepare to be freighted during the run up to the holidays, is the quintessential symbol of OF generosity – a piece of yourself, to make your family feel that you care.
What about our annual tradition of community Christmas parties? Out here, where the 'kabayan spirit' is strong, come 'crab mentality' or high waters, we Filipinos tend to seek solace in each other and these parties are the perfect venue for communal merriment. And it doesn't matter whether you know people, or none at all, because everybody's welcome. Just find out the community event happening close to you and bring your high spirits along.
But if you're one who prefers smaller groups, there's always that distinctly OF practice of holding potluck parties. Whether at home, in the park or beach, the important things is that everybody chips in and everybody enjoys. This specific OF tradition, just like all the rest, is truly built around the concept of sharing.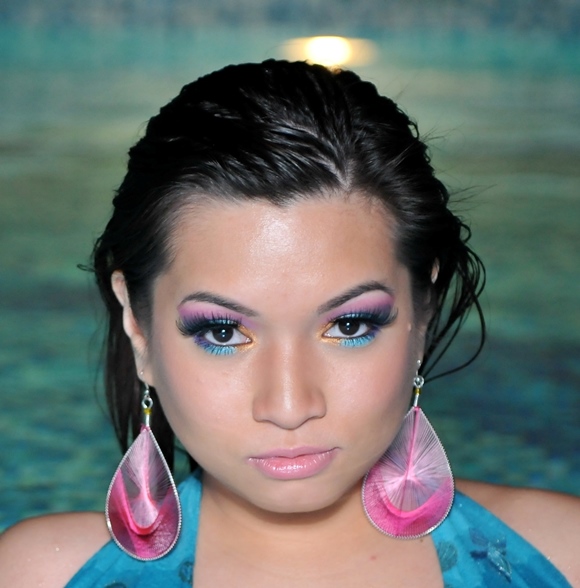 Tracy Ley, who is fortunate to have both her family and friends around her during her favorite season shares her family's yearly ritual, "It has been the same ritual for my family during Christmas, but of course it gets more special every year. My mom, my sisters and I cook about five to seven dishes for Noche Buena and always on the list would be pansit, lasagna, turkey, fruit salad and spaghetti." She continues, "We will always have a basket full of chocolates and other sweets to nibble on, loads of Christmas cards to read, and Christmas themed party favors. Besides Noche Buena, we also visit a hotel where they have Christmas carols and where father Santa gives gifts to the kids. We stay up late, play games and wait for 12 midnight to open our gifts while Mariah Carey's Christmas songs play in the background.."
Surround yourself with joy
No matter how homesick you are – some good cheer can always infect your somber winter mood. Surround yourself with the merry symbols, not to mention, the sounds and smells of the season. The sparkle of Christmas décor, the cheeriness of yuletide music, and the comforting aroma of holiday eats wafting around in your home, will surely give you something to smile about.
But even better, reach deep down inside of you and indulge in the surefire way of beating the holiday blues by stimulating feel good endorphins – the best way possible. How? By doing a good deed.
Why? Because doing something great not only work wonders for the recipient, but also gives you an all-natural high. No matter how small the effort, doing something noble, will definitely give you that joyful feeling, and what's good for the heart, is definitely good for your psyche.
So whether it's greeting your neighbors (whom you haven't talked to since you moved in three years ago) with some cookies or cake; or throwing a 'palaro' for the neighborhood kids or a Christmas party for the kabayan nannies; or organizing a donation drive or weekend charity caroling with your friends; or merely exercising your facial muscles by sincerely greeting kabayan strangers a happy Christmas on the day – the gesture will surely works wonders for you. So, try it.
Feed your spirit
Once you've figured out all the exciting things that you will do to make this holiday a joyful one, and not another one marked by depression and homesickness – make sure that you also feed your spirit. Add depth to your celebration by wholeheartedly fulfilling your spiritual obligations and by keeping in mind what Christmas is all about. Now you know that you don't have to be home to have the very best Christmas.