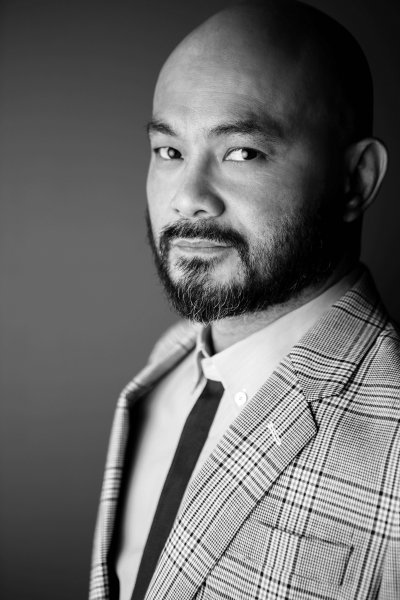 100 Most Influential Filipinos in the Gulf 2017: Bong Guerrero – Entrepreneur and Industry Catalyst.
A true Dubai society icon, entrepreneur, and fashion industry catalyst Bong Guerrero underlines happiness as a state of mind that is central to his success.  "For me, it's always important to be happy.  To live simply.  I'm quite simple in my way of living.  I don't need much.  As long as I'm happy with what I'm doing, who I'm with, the people I interact with, and I get a lot of joy in my work, that's what's important."
And 'simple' could easily be the uber understatement of the year when speaking about the man's accomplishments which have made an indelible mark and steered the trajectory of the local fashion industry to international heights.  As Co-Founder of FFWD and Brag Events, Bong has been at the helm not only of the definitive seasonal style event in the UAE which has put the Middle East in the global fashion map.  He was also part of the beginnings of the careers of several elite designers including Furne One, Ezra Santos, and Rami Al Ali, among others.  The fact that his projects are well known in the fields of luxury and corporate events is mere icing on the cake.
Still, despite being the leading man in the glamorous world he moves in, Bongs shares that his true vocation lies in being a creative force behind the events that brought out the finest in people. He says that his upbringing in Ateneo de Manila has deeply ingrained in him the value of living for others.  He shares, "Be a man for others.  Because when you do good things for others, it always comes back to you."
Illustrado 100 was made possible by sponsors: Giordano, Liali Jewellery, Mitsubishi UAE- Al Habtoor Motors, Michael Cinco Couture, Mapúa Institute of Technology, Centro – Amwaj Rotana Hotel , Max's Restaurant Middle East and GVER – Your Friendly MarketPlace for Sharing
Co-Sponsors: Herschel Supply Co., Rove Hotels, The Medical City – Dubai , Filipino Institute UAE, MPQ Tourism, JAMES Travel and Tours Dubai, Off the Hook Seafood Restaurant, The Original Barrio Fiesta Restaurant – Dubai and Tapa King UAE.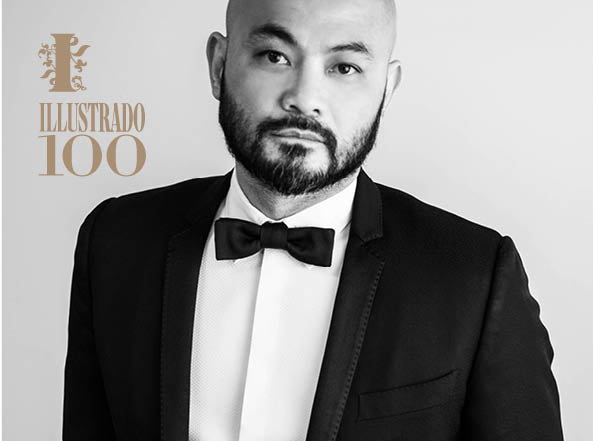 Most Influential Filipinos in the Gulf 2016: Bong Guerrero, Trailblazer
 BONG GUERRERO
Founder and CEO – Fashion Forward (FFWD); Managing Partner at Brag Events
As Founder and CEO of Fashion Forward (FFWD) – Dubai's most prestigious fashion industry event, and Managing Partner at Brag Events, the Alpha male of the Dubai style scene, Bong Guerrero has not only carved a name for himself as an entrepreneur: he has transformed himself into a true society icon. With over 25 years of experience in the Gulf, Bong's expertise in the field of events management, concert production, and fashion is difficult to match. And in 2016, he helped orchestrate a major evolution in the Fashion Forward brand – moving the venue of the shows from Madinat, Jumeirah to d3. More than just a change of space, the move signifies an enhanced focus on marrying the concept of sustainability with the fashion industry.
In an earlier interview with Illustrado, this notable Filipino sums up his simple philosophy, "I enjoy the work that I do. I truly love what I do, and I'm very passionate about what I do. I'd like to think that [passion] brings out some kind of creativity."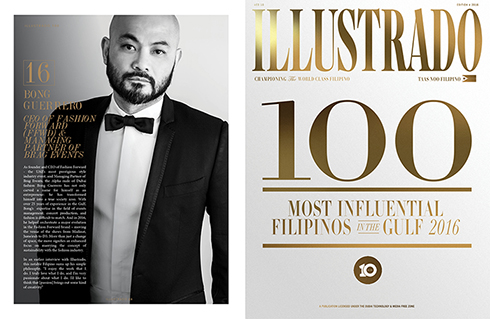 Special thanks to Illustrado 100 Most Influential Filipinos in the Gulf 2016 sponsors – Giordano, Nikon, Liali Jewellery, Lulu, Mitsubishi and Western Union.
…………………
Most Influential Filipinos in the Gulf 2015: Bong Guerrero – Dubai's Fashion Catalyst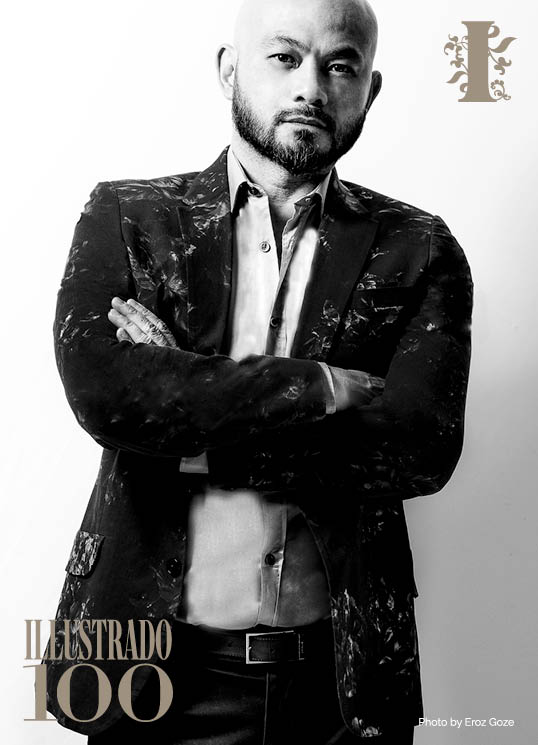 Bong Guerrero – Photo by Eros Goze
Bong Guerrero has succeeded in an area where so many have tried and failed in previous years.
As Founder and CEO of Brag Events – creators of Fashion Forward, he has successfully facilitated Dubai's aspiration to build a credible fashion industry event that is not only supported by local and regional businesses, but is also respected by its other stakeholders – from the media to buyers, to the discerning and voracious fashion crowd in the country.
Having spent 25 years in the country, his local history can and will always be connected to the growth of fashion and the fashionable crowd in the emirates. From heading one of the first prestigious couture houses in Dubai – Ghanati – the birthplace of quite a few of the leading haute couture designers, to being an event organizer par excellence managing glamorous projects for international brands and practically starting up the city's clubbing culture, Bong has always been surrounded by the movers and shakers, socialites, business magnates and royalty.
His engagement with fashion seem to have escalated when he organized the first game-changing runway show of high street brand Splash in 2007 – something totally unheard of back in the day. From then on, there was no turning back. After 15 fashion shows for Splash, numerous commercial events for an enviable roster of international luxury brands, and the birth of Fashion Forward now on its 6th season back in 2013, Bong's reputation as Dubai's veritable fashion catalyst has been cemented.
Indeed, Bong Guerrero's shift from legendary party 'machinator' to the brains and brawn behind the definitive fashion platform for Dubai and the entire Middle East was not only a much needed shot in the arm to the previously flailing niche, but also a spectacular feat of professional success. In an earlier interview with Illustrado, this notable Filipino sums up his simple philosophy, "I enjoy the work that I do. I truly love what I do, and I'm very passionate about what I do. I'd like to think that [passion] brings out some kind of creativity."
Related Post:
Most Influential Filipinos in the Gulf: Izhcka Zeta –Tastemaker
Most Influential Filipinos in the Gulf: Dr. Becky Desiderio – Trailblazer
Bong Guerrero – The Elusive Life of the Party
Profile published Illustrado Magazine 2010,  Story by Sherry Tenorio
His name probably doesn't ring a bell.  That is, if you're just a regular Joe or a plain Jane – an "anonymous" in the city of gold's glitzy party scene.  He's made quite a reputation in privileged circles by being at the heart of the emirates' glamorous events – creator, instigator and life of the party all at once, constantly surrounded by Dubai's beautiful and influential A-listers.  As a matter of fact, sans exaggeration, you've got to be somebody special if you are part of the life of a certain Bong Guerrero.
Bong Guerrero cuts an image of quiet self-assurance in the midst of the "bling" and bacchanalian euphoria that usually characterizes his legendary events.  The man has quite a presence, one that is relaxed and confidently devoid of pretense – particularly refreshing especially in a world where the well-heeled and powerful coexist with poseurs, social climbers, aspiring models, the fickle fashion crowd, et al.  You would know it when Bong is running the show, because there would always be that perceptible slight shift of gravity when he appears. Though there is a price to be paid for being a significant player in such rarefied field. It is entirely conceivable why people have a number of things to say about who he is – without really knowing what he's all about.
Bong Guerrero lives a covetable life – a life that is one huge party. As an events guru, he personifies a glamorous existence where five star hotels, champagne and fancy cars are just plain accessories. He is surrounded and loved by shakers and movers, beautiful models and socialites, movie stars and celebrities, business icons and royalty. Because of his exposure in Dubai's social scene and his closeness to a number of influential and A-list personalities, Bong's life has become very public to many eyes.
"I was very exposed, especially when I was doing the 'Bong!' parties," he admits. "I was Mr. Party for almost three years," he explains how people have come to know him through his exclusive guest-list entry parties – an elite concept he introduced to Dubai in 2004. His branded parties – named after how people would exaggeratedly call out his name – heated up the city's social landscape, making him one of, if not THE, pioneer of Dubai's clubbing scene.
If New York refers to Studio 54 as the golden days of partying, Dubai feels the same towards 'Bong! Parties.' "They always remember me with lots of fun and nostalgia. For a lot of people, those were the greatest parties Dubai ever had," Bong says. "I was a night owl then. I had an office that I never visited because I slept during the day and worked at night. I was out five times a week. I would bring DJs from Paris, London, Ibiza and we'd have fabulous parties," he recounts.
Bong knew, however, that he cannot live on parties forever. After three years of late night gimmicks, Bong decided to move from that chapter in his life. "I woke up one day and realized I could not be doing this forever. Besides, the dynamics had changed. All of a sudden, having over 3,000 people in the event became a trend, which was not my kind of thing at all. Don't get me wrong, I still know how to party, but I just thought it was quite too much. I can do that again but probably on limited editions only."
The man took a few steps back from the social scene, although he never fully left. He shifted to corporate events, leveraging on the amazing roster of clients and contacts he always had. In fact, long before the legendary shindigs, Bong Guerrero was already respected in the events business particularly in terms of the live concerts, fashion shows and corporate affairs that he conceptualized and produced.
Bong's epiphany on venturing into events management actually resulted from attending a poorly organized concert staged in Dubai sometime in '99. Bong admits that during that period, he was at the crossroads. From owning a perfumery-slash-fashion house for almost six years and stumbling into a momentary career on marketing building materials, Bong always knew that something was missing. He says with a smile, "While scratching my head thinking about what to do in with my career, I thought to myself, after watching the concert, that I can do this, I can do better than this."
He then found himself flying to Manila and ended up bringing Side A and Gary Valenciano to Dubai. Concerts, one after the other, filled Bong's busy calendar then.  But it was an invitation to organize the Dianoor Charity Fashion Show, the very first fashion show to be staged at the iconic Burj Al Arab in 2000, that marked his career as a definitive events manager. From then on, his strong portfolio grew to include prestigious clients like Motorola, Virgin Radio, Mini Cooper, Christie's (auction), Dubai Properties, Pepsi, Puma, Chivas Regal, Rami Al Ali Couture, Aigner Munich, Diesel, Emaar, as well as Splash with their much-anticipated bi-annual fashion shows, to name a few. Bong attributes his success to – "Enjoying the work that I do. I truly love what I do, and I'm very passionate in what I do. I'd like to think that  [passion] brings out some kind of creativity."