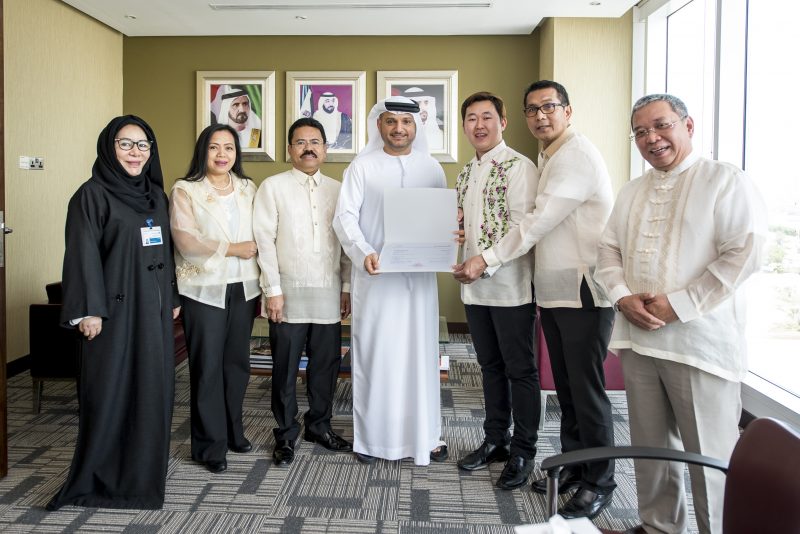 The Community Development Authority (CDA) of the Dubai Government has recently issued a license to permit the operation of the Filipino Social Club (FilSoc) within the emirate of Dubai.
The CDA regulates and provides licensing services to Non-Profit Civil Society Organizations which organize ongoing social, cultural, artistic or entertainment activities.
Dr. Omar AbdulAziz Al Muthanna, CEO, Regulatory and Licensing Sector of CDA handed over the license to FilSoc's founding members led by its President, Ericson P. Reyes (3rd from right), recently at the CDA headquarters.
"A license is a tool given to empower communities that wish to deliver social services. Our goal is not limited to merely giving a license. Our success lies in playing the role of the catalyst for Social Innovation. We set the playing field by creating standards and frameworks that promote creative thinking and innovative solutions. Applicants who demonstrate competency in managing the organization may only be licensed. We look at certain criteria's which include the organization's structure, board members, location, innovation, smart services, and sustainability. Licensed associations are encouraged to move away from short-termed, bubbled-pop solutions that rarely impact the lives of the beneficiaries and to start providing more sustainable programs," Dr. Omar AbdulAziz Al Muthanna said.
FilSoc is now a CDA-regulated association that envisions to be the organization of all Overseas Filipinos who would like to participate in non-profit community services through social, cultural, sports, welfare, entertainment-related activities. The club will collaborate with other licensed social groups in the community and will support some programs of the Philippine Consulate General (PCG) in Dubai and also some community engagement programs of the Dubai Government.
Reyes said: "We will have clear targets as to what we are going to do, how we are going to serve the community, and on how we are going collaborate with other CDA-regulated social clubs; and we are free to make decisions in supporting some programs of the PCG and especially the host government of Dubai."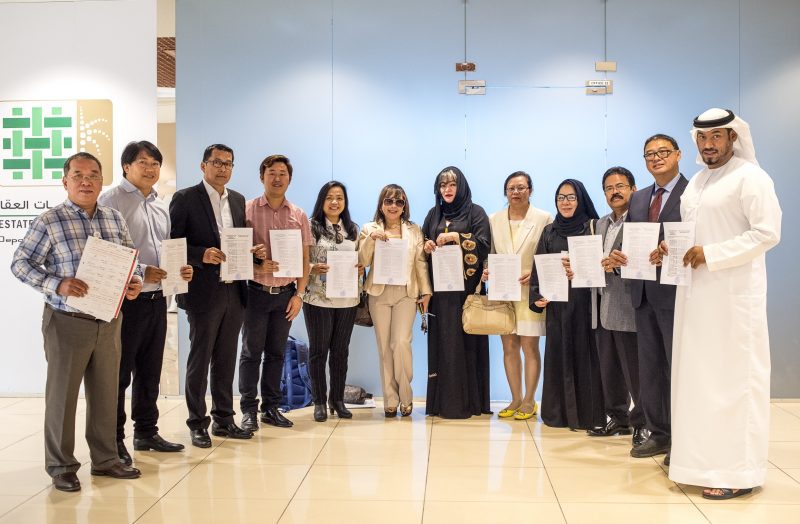 The founding members are: Ericson P. Reyes (President), Cesar B. Mora (Vice President), Jomana A. Mohammed (Secretary), Orandantes M. Delizo (Treasurer), Olympia R. Pineda (Auditor), Arthur Lawrence A. Los Baños (PRO), Wendell T. Castro (Board Member), Gina T. Salazar (Board Member), Ahmad Almatrooshi (Board Member), Matilyn V. Bagunu (Founding Member), Marilyn Roscales Kasimieh (Founding Member), and Alan S. Bacason (Adviser & Legal Representative).