Chef John Buenaventura
Phoenix rising from the ashes
2018 was a harrowing year for Chef John Buenaventura.  After a spectacular year marked by significant media attention and patronage by prominent public figures, including a visit from HH Sheikh Hamdan bin Mohammed bin Rashid Al Maktoum, himself, his highly celebrated restaurant Cuisinero Uno, succumbed to market difficulties and eventually closed its doors. Chef John shares, "Unfortunately, a business cannot be fueled only by passion. The market has been very tough and brutal." Going through the difficult journey of picking up the pieces, Chef John recounts, "I had to go through it and charge through the fear."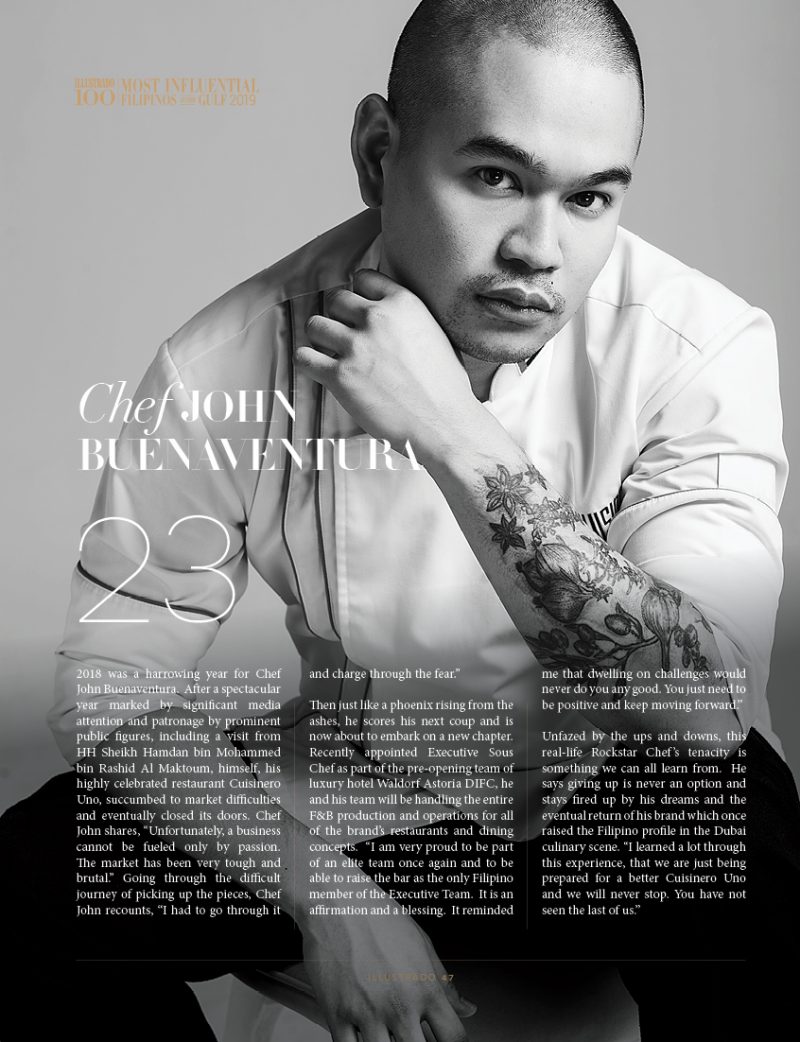 Then just like a phoenix rising from the ashes, he scores his next coup and is now about to embark on a new chapter. Recently appointed Executive Sous Chef as part of the pre-opening team of luxury hotel Waldorf Astoria DIFC, he and his team will be handling the entire F&B production and operations for all of the brand's restaurants and dining concepts.
"I am very proud to be part of an elite team once again and to be able to raise the bar as the only Filipino member of the Executive Team.  It is an affirmation and a blessing.  It reminded me that dwelling on challenges would never do you any good. You just need to be positive and keep moving forward."
Unfazed by the ups and downs, this real-life Rockstar Chef's tenacity is something we can all learn from.  He says giving up is never an option and stays fired up by his dreams and the eventual return of his brand which once raised the Filipino profile in the Dubai culinary scene. "I learned a lot through this experience, that we are just being prepared for a better Cuisinero Uno and we will never stop. You have not seen the last of us."
……………………….
Special thanks to our sponsors: Emirates Airline, Stars n Bars La Mer, Liali, Instax – Grandstores UAE, Dusit Thani Dubai, Gver – Your Friendly Marketplace for Sharing, Meeting Dancewear , MPQ, CMG, Filbrit, and our partners Rozen Antonio Photography,  Alex Callueng Photography, Jef Anog Photography, and Ethereal Photography.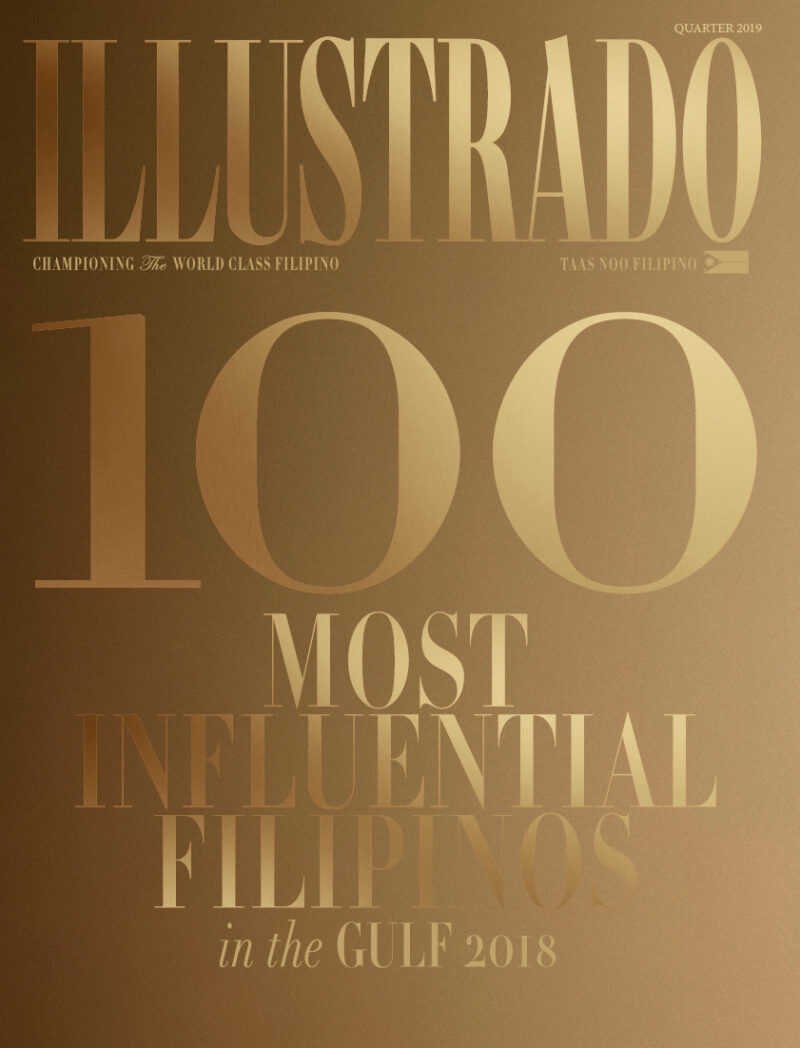 100 Most Influential Filipinos in the Gulf: Chef John Buenaventura – Restauranteur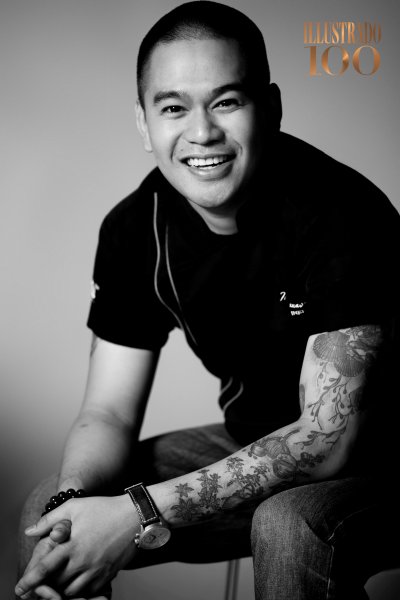 What does it take to run one of Dubai's hottest conceptual food spots du jour? CEO of Cuisinero Uno, Chef John Buenaventura has been leaving foodies raving with his restaurant's original tapas creations. As a young entrepreneur putting his stamp on the local food scene while changing the game for Filipino restaurateurs who mostly prefer to be comfortable within the community niche, it has been sheer blood, sweat, and tears that lead him to where he stands now. Armed with fifteen years of hardcore culinary experience, John expresses that despite the long hours, the roller coaster of entrepreneurship, and the hundreds of cuts and bruises, he couldn't imagine dedicating himself to anything else.
It requires sheer gumption to enter the culinary industry, let alone break the glass-ceiling.  But John admits that his courage stems both from his fear of being mediocre, and his desire to embolden Filipinos so that they too can see the value in challenging one's limits: "My bravery comes from the fear of being average and not making a mark or impact on society. We as Filipinos are genetically creative, hardworking, and awesome people! Get out of the "okay na ko dito" mentality! Step out of your comfort zone, and set bigger boundaries. With the proper mindset and goal, we can do wonders."
Having achieved so many feats early in his career, nothing can curb this young chef's hunger to continue growing and excelling in his craft. He shares: "To grow, profit, and expand the restaurant in other fields relating to food and beverage, and to be recognized as the first Filipino Michelin star chef. That's the ultimate dream."