By Sherry Tenorio
Let's face it. It has become difficult to simply give love on Christmas Day – especially if the wishlist consists of an iPad, a Louis Vuitton bag, a DSLR camera, a sleek laptop, and so on. And the financial pressure escalates with the size of one's family, circle of friends, or even neighborhood back home. This month, Illustrado explores the shopping carts of the Pinoys in the Middle East, to find out if, after all the economic difficulties in the past, we are still generous Santas geared to make our loved ones material wishes come true, or we're sending out Hallmark cards with the words, 'it's the thought that counts.'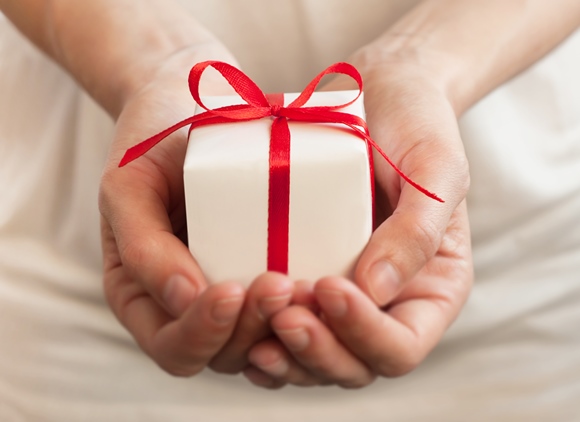 At this time of the year, it has been observed that one of the most asked questions between Pinoy expats is: "Uuwi ka ba sa Pasko?" And more often than not, the answer is either – "Oo, excited na nga ako kahit malaki gastos" or "Hindi, magastos umuwi pag Pasko." With these remarks, it would seem that the common notion about celebrating Christmas back home is now correlated to spending too much money. Although every one would perhaps want to come home for Christmas, the financial expenses that could exhaust a year's savings and credit card limit have become hindrances. From peak season air fare, to 'pasalubongs,' plus budget for the season's festivities, spending the holidays with families in the Philippines has been a challenging task for most international Filipinos.
But even those who opt to stay away from their families are also financially-challenged, as they still try to make up for their absence by sending home generous gifts – cameras, cell phones, clothes, shoes, expensive bags, even jewelries – usually sent through 'balikbayan boxes'.
It is very sweet and thoughtful of Pinoys to provide for their families the way they do. Yet, do Pinoys abroad need to be overly generous (even those who can afford to be) this Christmas, considering the financial difficulties of the past years, and the economic uncertainties in the future? Or, shall they be pragmatic and resort to giving inexpensive yet still thoughtful gifts to their loved ones? Where do Pinoys draw the line when it comes to being generous?
To give or not to give
One may argue that gift giving is a subjective matter that would actually depend on the person's financial and emotional capacity to give. But judging from the usually carefree spending attitude of Pinoys abroad, it is worth learning a lesson or two from the experiences of their fellows.
One essential thing that one must not do is to use up all the savings in buying Christmas gifts. Common sense, you say; but one which is not so common with a lot of people. According to Dubai-based Juliette Chan who used to routinely overspend for Christmas gifts, "I am now careful in using my hard-earned money wisely. It was really hard when I used to max out all my money, and then nothing would be left after the holidays." Sadly, Pinoys have the tendency to do this, because it is the very reason that they went abroad: to have the financial freedom to provide for their families. And, Christmas is the best time for them to prove that they have the capacity to realize the material dreams for their families. But financial freedom, requires control and responsibility.
Yet, as Juliette noted, she has learned her lessons well, and would not allow herself to suffer once again. Benedict Navarro certainly agrees. He said, "Spend money wisely. Know your limitations when it comes to money. Huwag naman yun tipong masabi mo lang na napamili mo na pati alaga ng kapitbahay mo eh, at ikaw ang walang pera."
It may be hard to admit, but sometimes Pinoys working abroad suffer from over generosity. They not only provide gifts for their families, but also relatives and even neighbors, since it has been quite a custom in the Philippines. But, based on the experiences and opinions already shared, Pinoys must be wise in using their money, and of course should not live beyond their means just because they want to impress and prove that they are financially well-off.
As what Loislane de Leon smartly added, "Christmas time is the best time for giving and sharing. But, it is better to give as long as you can afford it and as long as it is heartily given."
Lessons from the Three Wise Men
Looking at the religious side of Christmas, the gift-giving tradition must have started from the three kings, or the Three Wise Men, who came from faraway lands to offer gifts to the newborn Jesus Christ. Although open to further discussion, this particular root of gift giving during Christmas has transcended centuries and across cultures. However different it was way back then, the essence of the story is that the gift was offered to the center of the celebrations – Jesus Christ.
According to Florida-based Liza Julao, "We often lose the real meaning of Christmas. It is the day when Christ was born. It has to be a spiritual celebration. There is nothing wrong in giving gifts during Christmas but not to the extent of getting heavily in debt. If you cannot afford it then don't buy it."
True enough, giving gifts during Christmas must go back to the core of what we are celebrating. Why do we actually give gifts? Yes, it is a tradition. Yes, it can be dated back to the Wise Men. Yes, it is a manifestation of sharing love and generosity during the birth of Christ. And yes, it is to extend the gratitude for all the blessings throughout the year. It is a heartwarming gesture.
But if there is anything to learn from the Three Wise Men, the first gift givers on Christmas, it is that gifts should first and foremost be given to pay homage to Christ. Furthermore, gifts whether in expensive or meaningful forms, must be given out of respect, love and gratitude. And, yes, on the pragmatic side, it has to be remembered that the Three Wise Men were actually kings, so giving lavish presents was according to their means.
Similarly, there is nothing wrong in being generous. One must not feel guilty over buying a sparkly diamond necklace or a shiny Gucci leather bag, if those gifts are truly well meant, and are within the budget.
On the other hand, there is also nothing wrong in giving love on Christmas Day. One must not feel guilty if the gift does not come in a fancy box. A twenty five dirham phone card would do to make up for Christmas wishes to loved ones.
In the end, it all truly boils down to one thing: whatever that gift may be, it really is the thought that counts.
Christmas Giving – Scrooge or Not?