This Contemporary Middle Eastern Restaurant Is Worthy Of Long Out-of-Office Lunch Breaks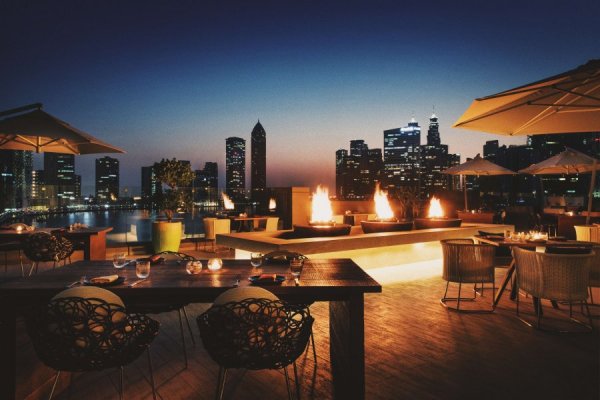 The lamb cutlet at BHAR, we were told, will take 35 minutes to prepare. That's enough time to munch on a reimagined yet refreshing fattoush salad, some funky falafel, and fried calamari with pickled chili mayonnaise while looking out at the majestic Burj Khalifa or the calming Dubai Canal — while pretending that one doesn't have to go back to work.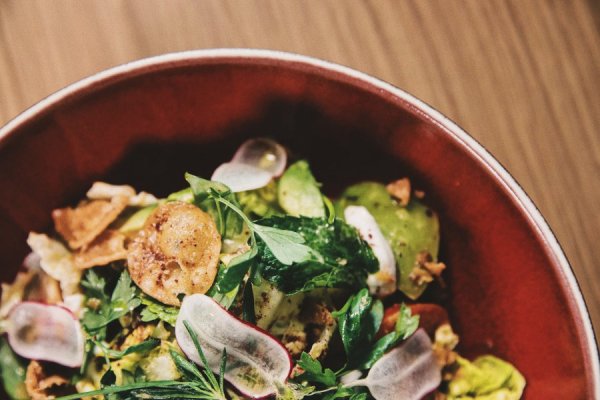 This well-thought-out young restaurant in Renaissance Downtown Hotel Dubai is definitely ready to serve some contemporary Middle Eastern cuisine realness, with a rare touch of cool. When you step inside, a wide space where Arabesque inspirations intermingle with vibrant splashes of colors awaits, with delectable pleasures laid out in generous tables. Take it all in, breathe in the aromas of baked bread and fresh ingredients coming from the kitchen and your one-hour lunch break is almost over.  But sitting and indulging in this restaurant has never been more worth it.
These days, especially when you're doing two thousand different things all at the same time, there's no warm up to lunch anymore. But in BHAR, the power lunch is as alive as ever—if power, indeed, is the right word to describe this decadent affair for your taste buds and sanity.  As you go on with your lunch at BHAR, minute hands slow down. Phones stay in pockets. And voila! Miraculously, there's time (which we busy people don't have in abundance).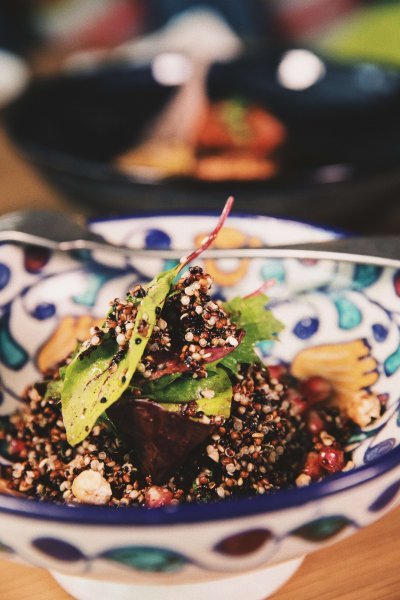 The food served by head chef Mohanad Alshamali begs to be enjoyed at its own pace. Sure, you could stuff your mouth and be out the door in time for your 2 p.m. client call, but you'd miss out on the thoughtful appreciation of, say, seven spices crispy salmon with Moroccan tomato jam splashed with mastic oil.
Besides, you'd definitely miss the lamb cutlets. Rich, amber outside, pink and juicy inside with Arabic spices, slow-cooked in contentment, it simply demands that you clear your appointment books, lean back on your chair, and thank the heavens for the Arabian peninsula. The moment you fork that last piece of meat off your plate will be the saddest moment of your lunch life.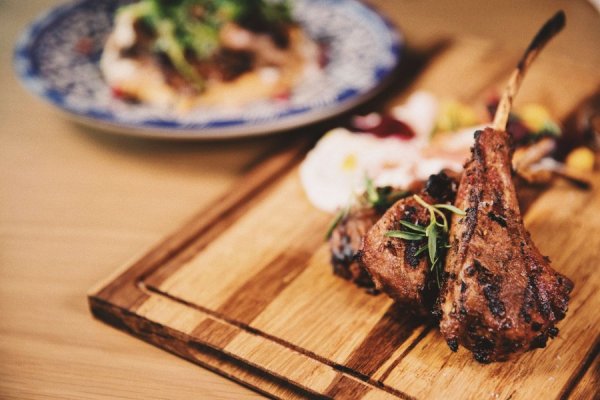 As it is, a long lunch remains a luxury for our overworked, skyscraper-filled business districts —and for those times we indulge, there is this contemporary Middle Eastern oasis, this plate of after-meal camel milk pannacotta, this promise and tease of a long, guilty out-of-office lunch break your boss wouldn't have to know about.
BHAR is located at Renaissance Downtown Hotel, Marasi Drive, Dubai
For table reservations: 04 512 5511
#BHARDXB