All The Deals You Can get at Giordano This Month
Don't dare miss these massive sales!
It's almost Ramadan and the sale will be crazy but since Giordano is celebrating their 25th year, they are treating us all to a massive sale! It's never too early to stock up on basics and timeless fashion pieces especially at a time when you can get the best bang for your buck. This is also the perfect opportunity to actually get into revamping your 2018 game style!
I'd rush to the nearest Giordano outlet if I were you.
Mega Atrium Sale at Dubai Outlet Mall — Until May 6
Further Reductions at our Amazing Mega Sales. Happening now @dubaioutletmall -Center Court. Last Few Days – Sales Ends May 6 ! #Amazing25مزيد من التخفيضات في مبيعاتنا الضخمة المذهلة. يحدث الآن في مركز دبي أوتليت مول المركزي. آخر أيام قليلة – مبيعات تنتهي في 6 مايو#Amazing25

Posted by GIORDANO on Thursday, May 3, 2018
Check out this massive sale of Giordano in Dubai Outlet Mall if you haven't already. The sale is happening until May 6, 2018 so you still have time to score the most amazing deals. Hurry!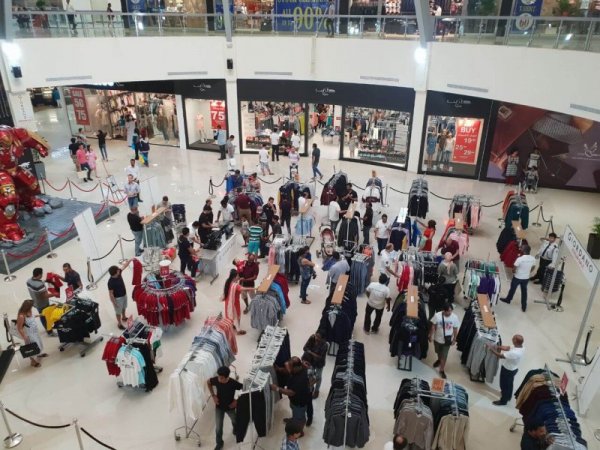 Buy 2 Get 1 Free – Until May 15
To celebrate the amazing 25 years of Giordano, participating outlets are in to give you some treat! Buy 2 get 1 free offer isn't bad at all especially when you know the quality of items will not fail you.
We love making our customers happy! Buy 2 Get 1 Free on all items! Don't miss out on #Amazing25 deals! نحن نحب ان نجعل عملائنا سعداء! اشترِ 2 واحصل على 1 مجانًا على جميع المنتجات! لا تفوّت العرض # Amazing25!

Posted by GIORDANO on Thursday, May 3, 2018
We've said it before and we'll say it again: having good quality basics in your closet is crucial, and you must never scrimp on these pieces because you will wear them over and over again for a long time. So if you're currently on the lookout for basic add-ons, your timing's just perfect because Giordano got your back and your wallet with their massive sale offers!