A review of Dinamico Restaurant by Rosan Katlea Reodica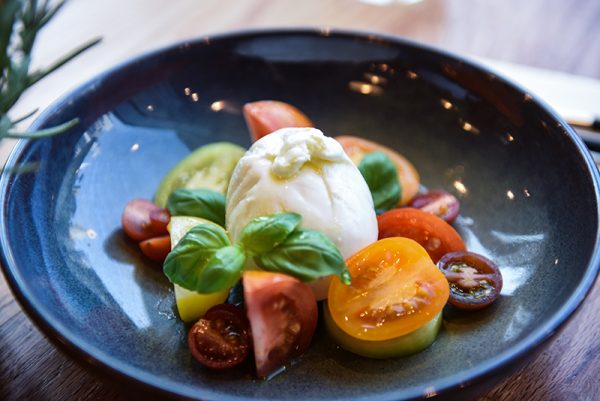 Tucked neatly in the heart of DIFC, one level up in a residential building, Dinamico Restaurant, upon entering it, would give you that homey vibe with its warm lights, small space, open kitchen and an outdoor area one would imagine poetry nights, barbecues and music nights for. In fact, they do host these community events. The space is inviting to extend dinners on, to talk about nonsensical necessaries and complicated beauties with friends and family. Apologies for trying to wax poetic; the charming place just got us hook, line and sinker. Being an authentic Italian restaurant, its interiors weren't kitsch at all, no need for overused chalkboards and fake checkered tablecloths. Eames chairs, blade lighting, highlight pieces using the Fibonacci golden ratio – it all made for an authentic if not understated visual experience. We were lucky to have been walked through with the conceptualization by the owner himself, Nicola, who delighted us with stories of his Sicilian family and the comfort cuisine of Southern Italy, where most of the dishes are based on. We chose to sit outside – a spacious area of manicured trees with inviting beanbags scattered about, charming you into relaxing after a hefty meal.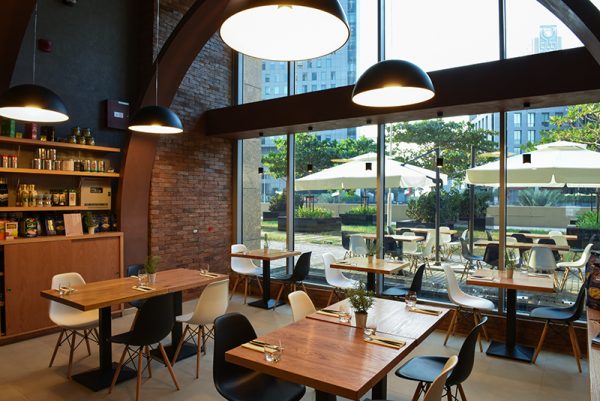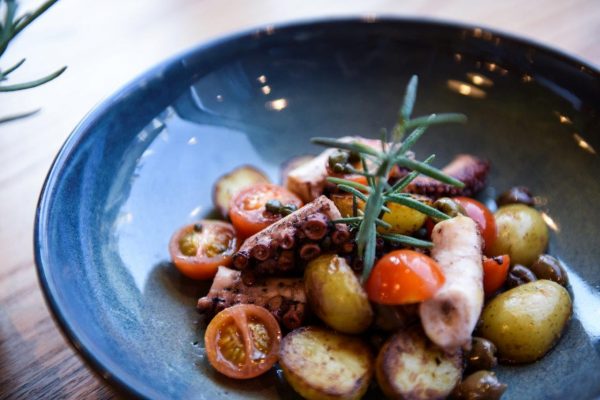 Our winter night was made perfect being first served their assorted freshly baked bread with olive dip, warm octopus salad with capers, olives and potatoes, plus what dreams are made of: classic burrata with heirloom tomatoes and basil. I was happy dancing after that first spoonful of mozzarella and cream. Plates cleared after a short break, three dishes of heaven came in a slow manner. First up: risotto with porcini mushrooms and truffles. Topped with freshly grated parmesan cheese, the risotto was a bowl of world peace, your grandma's smile and the worst work deadline accomplished and approved. Their tagliatelle pasta with beef ragout was al dente and the ragout perfectly added the savory goodness for such a simple dish. The third and last main was an eight slice pizza of – are you ready? – perfect thin slices of beef carpaccio, parmesan shavings, fresh rocket leaves, mozzarella and truffle cream. This is the pizza I want. Not oily, droopy and forced to take all on the messy toppings it could. Italians, you are patron saints of our carb-loving selves. In between courses, Nicola would sit with us and share stories, you would feel how authentic he is because it isn't about business or hard selling his restaurant to us, but by continuing to tell us of his culture, how he makes it a point to cater to different art and culture groups, how he wants to make sure his patron customers are called out by their names. His food, though being great conversation starters took a backseat with his passion. You can't top that. But then again, having the last bites of their panna cotta and chocolate and pistachio cannoli filed with fresh ricotta cream made me understand that this is a surefire way of knowing that each creation is made of pure, unadulterated edible love.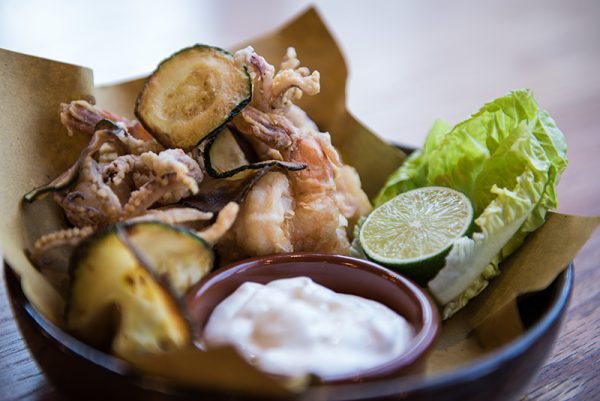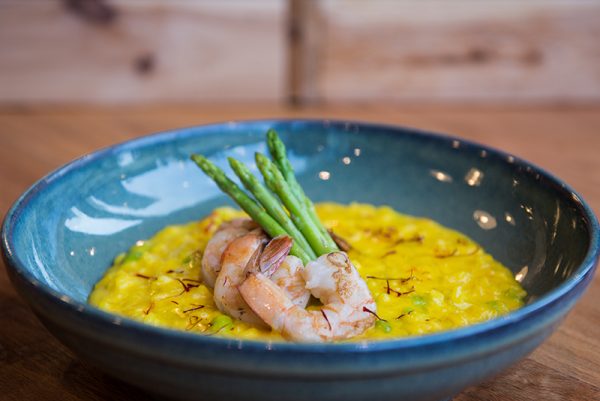 I can imagine having enjoyable alone-time slow breakfasts and laughter-filled lunch here too because their wait staff are friends you'd want to enjoy a sit down conversation with. They are well-versed in their Italian ingredients without having to sound too haughty for their "authentic cuisine." Quick, attentive service without the constant hovering while you enjoy stuffing your face with goodness.
Stop looking for anywhere else authentic, authentic is synonymous to Dinamico:
Simple, comforting Italian cuisine goodness
Price point is perfect for group sharing
Great place to fill up before a night of partying around DIFC
I just wish:
They had their own toilet and did not share with the main building
Final Review: 6.5/5 
Dinamico Restaurant | Sky Gardens Tower, DIFC, Dubai UAE | 04 514 9899| info@dinamicorestaurant.ae| www.dinamicorestaurant.ae