How PHP20 Grew To Millions
By Bo Sanchez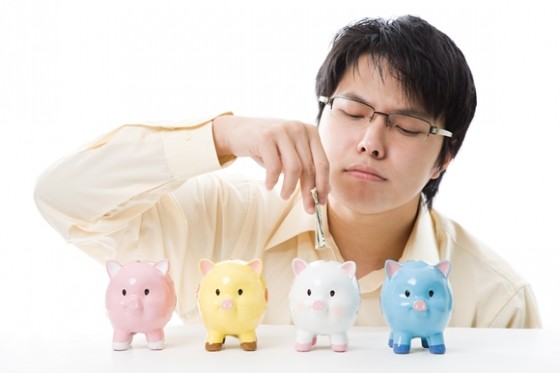 We give gifts not only to our loved ones, friends, co-workers, or clients. More than any time of the year, the Christmas season is also the time people give gifts to the less fortunate, visit homes for the elderly, orphans, street children, women in crisis, even those in prison.
But let me tell you about people who give not only during Christmas, but also all year round. Here's my story…
It all started with P20.
In 1979, Rey Ortega was having breakfast with four friends.
While reading the newspaper, his eye caught an article about 200,000 out-of-school street kids in Metro Manila.
The figure blew his mind. He couldn't believe it. 200,000 kids on the streets?
He told his four friends about it and pulled out his wallet. "Look, I have an extra P20 here. We may not be able to help 200,000 street kids, but if we chip in, we can send at least one of these kids back to school."
Immediately, his friends agreed. And together, they marched to Tipas Elementary School in Taguig, Rizal.
They talked to the principal and asked, "Do you know of a student graduating from Grade 6 who can't go on to high school because of poverty?"
The principal said yes. "Her name is Rodora Lopez."
So Rey sent Rodora to school.
The following year, he sent another one.
The year after that, he sent another.
And he has not stopped ever since.
Today, Rey has produced 54 college graduates. They are Certified Public Accountants, graduates cum laude from the University of the Philippines, and top 10 board placers.
He has sent five poor kids to school from families devastated by Mt. Pinatubo.
And eight poor kids from families crushed by flash floods in Infanta, Quezon.
And seven kids from blind families in Antipolo.
And five poor young seminarians want to be priests.
As if this wasn't enough, Rey began an orphanage last year.
He didn't want these kids roaming on the streets. He wanted to give them a home. So he and his wife opened their own home to 10 orphans!
Thankfully, they now have a separate house for the orphanage. They now care for 19 orphans.
It hasn't been an easy path.
In its previous location, his orphanage was in a subdivision. But 88 homeowners in that subdivision signed a three-page "rejection" letter, refusing to have an orphanage in their village. The news crushed him.
But Rey prayed for another place that would welcome God's little children. Recently, he found another place in Pasig. The kids now attend the Feast, our Sunday gathering in Pasig.
Being a businessman, Rey had the money to fund his work for God. Just last year, from his own pocket alone, he spent more than half a million pesos for his orphanage and his scholars.
So you can imagine, from his first P20 in 1979, he has now given millions away. (Not to mention his sweat, blood, and tears.) But that's how God has prospered Rey's own business since 1979.
Yes, God provides for his work.
I believe that this is the purpose of wealth.
God will enrich us so that we can give more.
When you give, He will prosper the work of your hands.
Rey's friends have not stopped helping him either. With much patience, he knocked on doors, called up friends, and wrote many letters. Last year, they were able to raise P830, 000 for his scholars.
But today, the children's needs have grown far beyond what Rey or his friends can fund themselves.
So I've partnered with Rey.
He is now a member of my community, the Light of Jesus. We have made him in charge of our own scholarship program. And we've adapted his work as our own. We now provide funds for both the scholarship program called Pag-Asa ng Pamilya, and the orphanage called Tahanan ng Pagmamahal.
Rey is a very special man.
His passion, his courage, and his love for the poor blesses me so much.
So the list of our work for the poor is growing, and I'm very happy.
Here they are:
Anawim Lay Mission Foundation, our home for the elderly. We care for abandoned elderly in Montalban, Rizal. We provide shelter, food, medical care, and Christian love to those who have been forgotten by their families and society. Recently, the Board of Trustees made a five-year plan for Anawim which includes a fund-raising campaign for the construction of duplex homes so we can accommodate more abandoned elderly.
He Cares Foundation, our ministry for street-kids. Founded by my friend Jodean Sola. He sends street-kids to school, feeds more street-kids each week, oversees a relocation housing project for families, and a micro-lending livelihood program for mothers of street kids. (I've been working with Jodean for the past 20 years now, and I've always been inspired by this big-hearted man.
Gawad Kalinga (GK). A successful ministry led by Tony Meloto, Gawad Kalinga builds houses for the poor. We partnered with Gawad Kalinga to build 120 houses in Montalban, Rizal.
Grace To Be Born. Grace To Be Born is a new ministry of the Light of Jesus for unwed mothers and their babies. Grace To Be Born is campaigning against abortion and convincing pregnant women in crisis not to abort their pregnancy. The ministry recently inaugurated the dream halfway house of Grace To Be Born which will serve as a temporary home for unwed mothers and an orphanage for abandoned babies. The Grace To Be Born shelter is located in 53 Dr. Sixto Antonio Ave., Kapasigan, Pasig City, almost across the street from the Meralco branch office. It is one block away from the Immaculate Conception Cathedral and Pasig Plaza. Grace To Be Born stems from the loving heart of my long-time friends who have supported my ministries. The prime movers are Betty Go Roxas Chua, Sebastian Roxas Chua, Rey and Myrna Ortega who also run the Tahanan ng Pagmamahal.
Prison Ministry. My community's Prison Ministry visits the Women's Correctional Institution in Mandaluyong at least once a month to counsel the inmates and help them cope with life in prison.
Everything big can start with P20.
Because as we give the little we have, God will bless us abundantly.
I want you to pray if God wants you to help us help others—by including our street children, orphans, women in crisis, prisoners, and abandoned elderly in your gift list. If you hear His voice saying "Yes", log on to www.kerygmafamily.com and be part of our borderless, international, non-
physical family that wants to change the world for Jesus. As a way of saying thank you for your monthly love offering, I shall supply you with a mountain-load of spiritual nourishment every day.
As Rey Ortega says, you don't have to help 200,000 streetkids.
You just need to help one child…
-30-