Enterprising 20s
By: Anna Oposa
Youth is not wasted in these 20something entrepreneurs.
To be 20-something is tough. It's the phase where you're expected to build your career, climb the corporate ladder, and prepare for the future. There are several existential crises to go through—much of which is probably self-inflicted drama.
To be a 20-something entrepreneur in the Philippines is even harder. Elders and peers alike will say things along the lines of, "Why bother trying?" and "Just get a real job." Throw in the volatile economy, unstable politics, and lack of resources and it's easy to see why there are so few 20-something entrepreneurs in the Philippines.
But what they lack in number, they make up for in passion. The young entrepreneurs that the Philippines is nurturing take on the country's challenges for breakfast, every single day.
Meet two of them: Francis Sollano, a budding fashion designer, and Stephen Co, a bio-entrepreneur.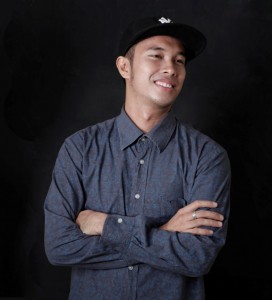 Francis Sollano: Trashion (trash + fashion) is the new black
Francis Sollano embodies the saying, "One man's trash is another man's treasure." In a few months, Francis is launching the 2014 Fall/Winter collection of his line FRANCISSOLLANO. It will showcase necklaces and earrings made out of plastic wastes and recyclable materials. Through FRANCISSOLLANO, the 26-year-old designer hopes to re-ignite a culture that values the environment and takes responsibility for solid waste management.
"It was never a difficult decision to choose trash as [my] material," Francis says. "It's painful for me to see garbage littered all over our cities. It's much worse seeing Filipinos throw their garbage on the streets as if our country is a huge trash bin." he exclaims.
Francis, born and raised in Cebu, has always been interested in creative arts, design, and the environment. "When I was young, I was doodling trees, flowers, and butterflies on our walls. At 8 years old, my sister and I would play with my grandmother's bakya collection. In school, I would gather candy wrappers from classmates and sell them as trinkets," he remembers fondly.
"However, it was odd for our family to have a male member playing with anything related to women's wear," he points out. "My attention was diverted to my grandfather, a furniture-making artisan. Later on, my mother, a civil engineer, taught me some ideas about designing buildings, looking at different architectures, and constructing bridges."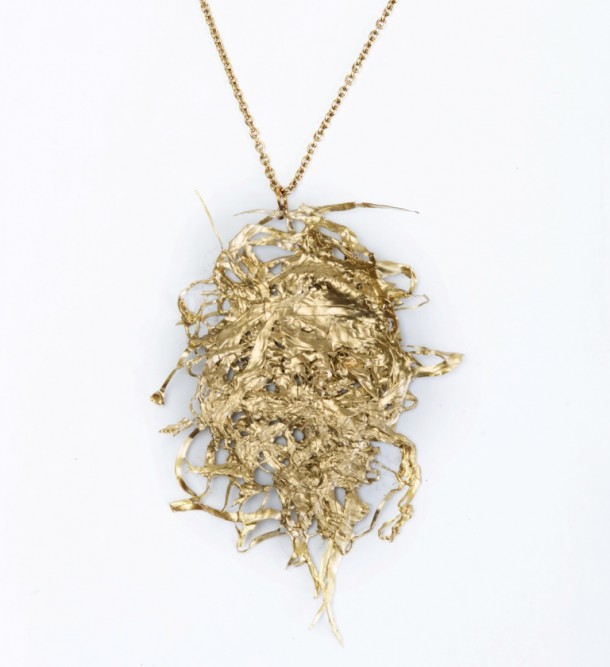 In college, Francis majored in Economics and Finance at the University of the Philippines-Cebu, but he never let go of his love for the creative arts. After Francis graduated, he became a marketing officer for Kenneth Cobonpue's line, KENNETHCOBONPUE. Working under the renowned Cebuano furniture designer taught Francis a scope of important lessons, from being trained to assess pieces aesthetically to running businesses efficiently. According to Francis, Kenneth also taught him "the importance and value of people." He shares, "We should always put our relationships with people as the heart of our initiatives. This is now greatly applied on my community work."
In 2012, Francis joined Youth for a Livable Cebu and is now one of its leaders. Being part of the local movement introduced him to sustainability efforts and upcycling, which later became his platform to introduce his art pieces and network with commercial establishments. His pioneering work also earned him a spot as one of the founding members of the Global Shapers Community's Cebu Hub, the youth arm of the World Economic Forum that recognizes youth leaders who have the potential to play bigger leadership roles in society.
Despite these milestones, Francis's intentions remain true to the values he was raised with. "The preservation of our natural environment has been my driving force," he says. "I envision FRANCISSOLLANO to make a mark in the global fashion industry with sustainable pieces that are highly artistic."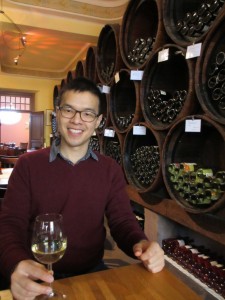 Stephen Co: marrying biotechnology and entrepreneurship
Stephen Co, 27, is passionate about biotechnology and entrepreneurship. This passion clearly manifests in Nipa Foods, his 6-month-old venture that sources the best Filipino food and sells them under one brand.
Nipa Foods current product lineup includes chili garlic oil, palapa (a traditional Maranao condiment made from indigenous scallions, ginger, coconut, and chili), cashew butter, trail mix, and tamarillo jam. They also carry wines made out of honey, wild berries, passion fruit, and marang.
The seeds of Nipa Foods were planted in Stephen's mind when he was taking his masters in Bioscience Enterprise at the University of Cambridge as a Chevening scholar. I noticed that the one thing we [Filipinos] love giving our foreign friends are dried mangoes," Stephen recalls. "While I must admit that foreigners love them, I believe that the Philippines has more to offer." His current product lineup includes chili garlic oil, palapa (a traditional Maranao condiment made from indigenous scallions, ginger, coconut, and chili), cashew butter, trail mix, and tamarillo jam. They also carry wines made out of honey, wild berries, passion fruit, and marang.
After obtaining his degree, he headed back home to fulfill his vision: to establish a biotech company that focuses on natural products and offers employment opportunities to science graduates of local universities. Selula Hayagham Corporation was incorporated in December 2013. The etymology stems from Filipino words: selula (cell), haynayan (biology), and agham (science).
Nipa Foods is its first enterprise. With his lean team, Stephen scoped local food fairs for potential products and suppliers that would pass their tests of conscience. They get to know the manufacturers and proprietors personally to make sure that "the ingredients of the product are sustainably sourced, and that the customer cannot find a better or healthier alternative out there," he says.
Nipa Foods is just the beginning. "From Nipa Foods, we will determine the high-value crops that are in demand and venture into agriculture," Stephen reveals. "Ultimately, we will engage in the production of Philippine natural products that global businesses need."
A tall order, you might think. But Stephen appears undaunted by his goals. He describes being an entrepreneur in his '20s as "interesting and extremely challenging." "There is creative tension between the pragmatism that comes with age and the idealism that one carries right after graduating from university," he muses. "While I do try to listen to as many business-savvy people, I can't help but take some risks and mix in some crazy into Nipa Foods, hoping that it will work."
Stephen tells Illustrado that his next steps are to continue building the Nipa team, increase their distribution channels, and develop new products from other parts of the Philippines.
"My ultimate dream in life is to lead in the establishment of bioscience entrepreneurship as an industry that significantly contributes to the Philippine economy. Before I die, I want my company to be the largest employer of Filipino scientists," he shares. "With a critical mass of young, bright Filipino scientists, the Philippines might someday take part in the global arena of cutting-edge innovation."