The Filipino Social Club or FilSoc was officially launched on Thursday, October 31, and has accepted the challenge given by the Community Development Authority (CDA) to organize an international youth festival next year in collaboration with other regulated social clubs.
The event was attended by Philippine Ambassador to the UAE Hjayceelyn Quintana, Philippine Consul General to Dubai and Northern Emirates Paul Raymund Cortes, Philippine Labor Attache to Dubai and Northern Emirates Atty. Felicitas Bay, along with CDA Senior Executive Social Events and Advertisement Permit Manager Amina Ahmad Ali Abdullah Ahmad, and representatives from other Philippine and UAE government entities and the private sector.
FilSoc was founded by former chairmen and vice-chairmen of the Philippine Independence Day (PID) and former presidents of the Filipino Community in Dubai and Northern Emirates from 2004 to 2018. It took a year for the group to obtain the CDA license to operate from its first meeting on July 28, 2018,  when nine of them gathered at the Philippine consulate to discuss how to apply for accreditation upon the encouragement of Consul General Paul Cortes.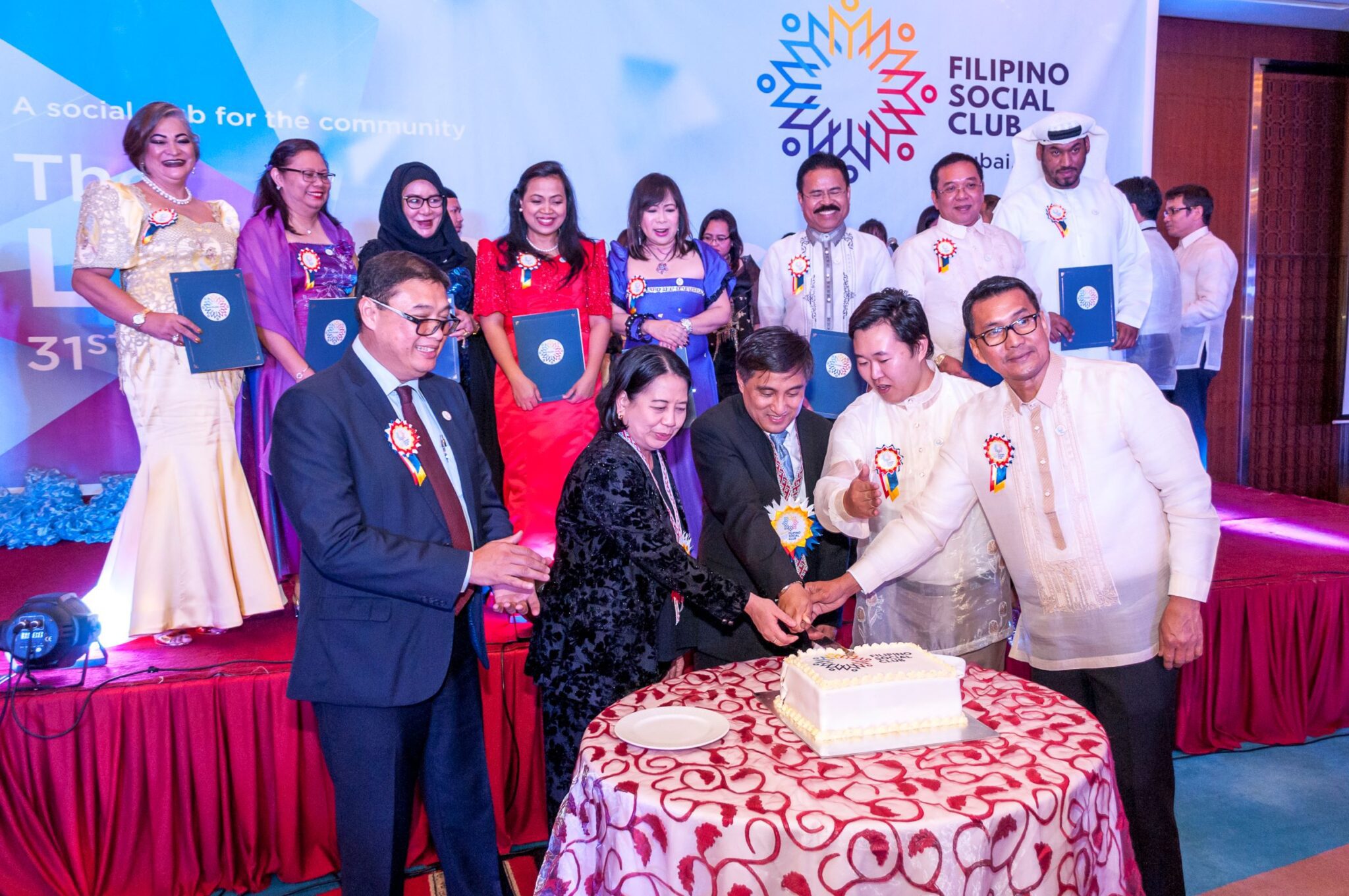 On July 24 this year, Dr. Omar AbdulAziz Al Muthanna, CEO, Regulatory and Licensing Sector of CDA,  handed over the license to operate and said: "Licensed associations are encouraged to move away from short-termed, bubbled-pop solutions that rarely impact the lives of the beneficiaries and to start providing more sustainable programs."
Aside from undertaking social, cultural, sports, welfare, and entertainment-related activities for the Filipinos, FilSoc will support the programs of the Philippine Consulate and Dubai government.
"We shall be collaborating with many other social clubs in Dubai. We shall be involving ourselves with other nationalities' community services. Among the major events that we are eyeing is the challenge given to us by CDA are to hold special events for the Filipino Youth, and eventually a bigger event, the Dubai International Youth Festival which we are visualizing to culminate in time for Dubai's Expo in October 2020," explained FilSoc President Ericson Reyes.
The club is now open for individual membership to UAE residence visa holders who will just pay Dhs120 for one-year membership. For further inquiries any interested person can email info@filipinosocialclub.com or send a message on the FB account Filipino Social Club – FilSoc.