For the first time in Dubai history, a Filipino team managed to dominate the country's highly anticipated offroading challenge!
Drawing towards the final quarter of 2018, the Dubai Offroaders group hosted its annual and highly anticipated DO GPS Challenge. Starting off as a small group, the Dubai Offroaders quickly became a collective of offroading enthusiasts, thrill seekers and enjoyers of desert sports.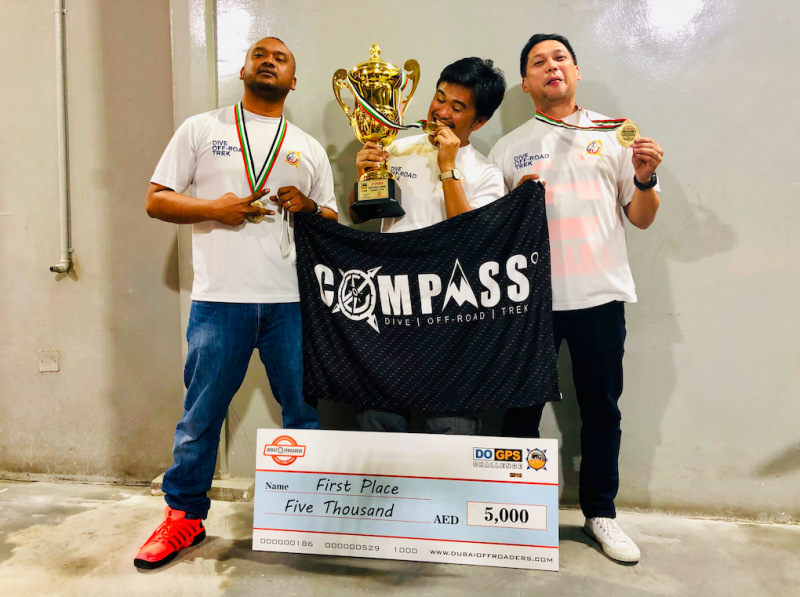 Teams came from all around the region in order to compete for the grand cash prize. And of the 13 teams that competed, Filipino Trio COMPASS won the first prize. Consisting of Frankie Warren aka 'Mako', Randy Lestino and Reswee 'Redwee' Masahud, the group left a lasting impression for being the first Filipino team to win the GPS challenge, and of course, with their mean red and black machines.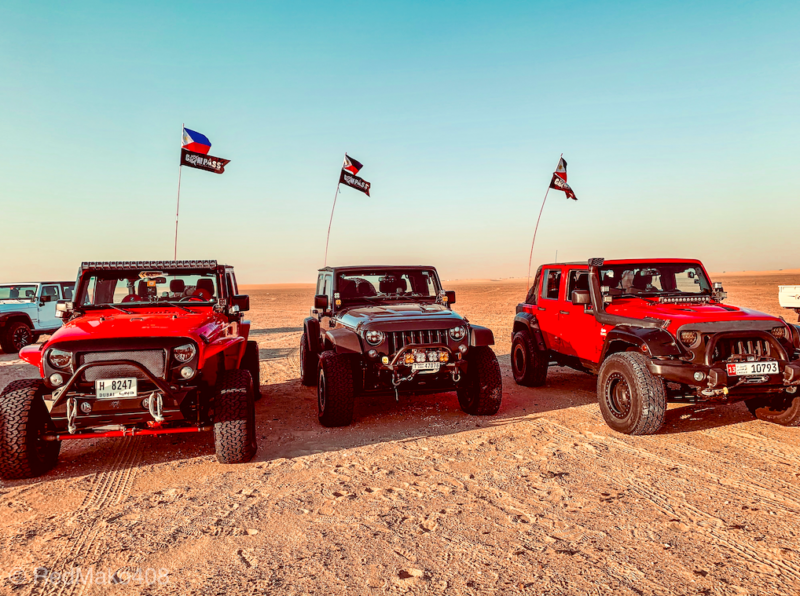 Within the UAE's sands and dunes, each team had to drive over 70 kilometers, maintaining tight proximity to its tracks and accessing 25 GPS points – a challenging but nonetheless rewarding experience for the trio, who completed the challenge with a near perfect score of 99.62%.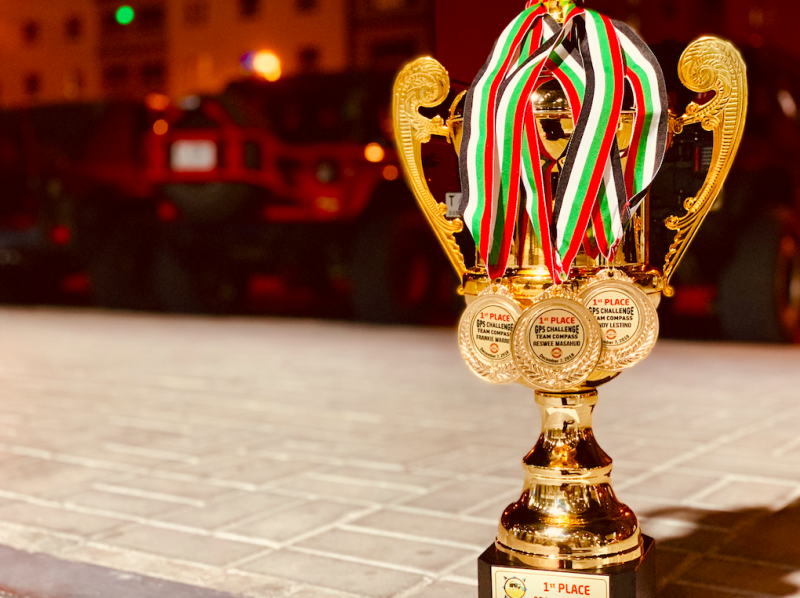 COMPASS (Community of Pinoy Adventure Sports Seekers) is a group of thrill seekers who have recently left their mark among the UAE's outdoor sports enthusiasts. "COMPASS is not your typical club" Mako says. "We do not have presidents and vice presidents. Instead, our leadership is shared among our branches and earned through friendship and trust." Spanning over multiple branches of talent, from off-road sports and trekking to biking and diving, they have become a fellowship aimed at uplifting adventurous spirit and improving each other's survival skills and outdoor talents.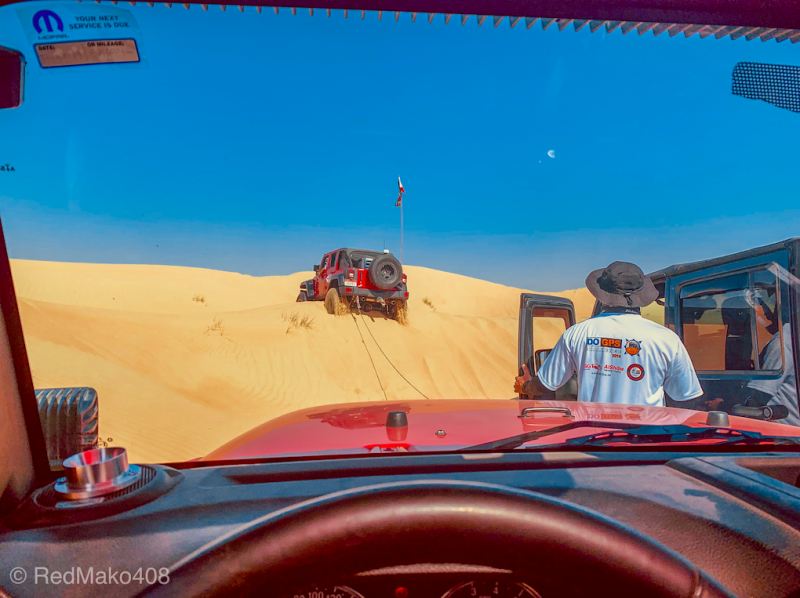 With fully modified and heavily customized jeeps, COMPASS regularly explores the vast deserts of the UAE and sometimes Oman. Offroading has become a vital teambuilding exercise and relaxation method for them. "On normal weekends, I love to explore the vastness of the UAE's deserts with my friends at COMPASS. We do weekend trips all over the desert. Umm Al Oush, second to Liwa, is our favorite playground" COMPASS veteran Randy Lestino shares.
"A weekend drives keeps my adrenaline alive," Reswee adds.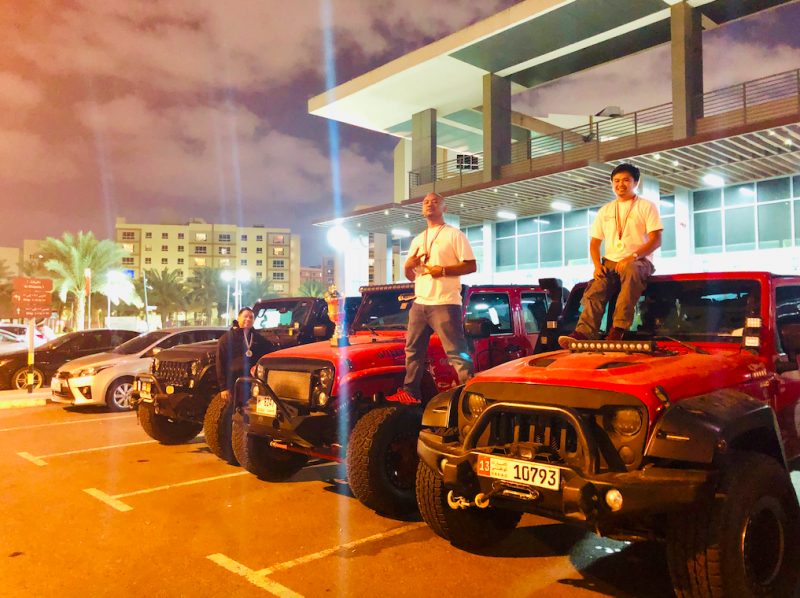 COMPASS has become a collective for adrenaline junkies and enthusiasts of desert sports, garnering growing attention from those with a passion for desert sports and a lust for life.
"Offroading helps me forget about the stress from work, and when looking at the stars at night, it reminds me that our existence is not comparable to the bigger picture. In other words, offroading keeps me grounded" Mako quotes.
Follow COMPASS here.
Looking to join? Find their facebook group here.
Find more Filipino content on www.illustradolife.com