Filipino UAE: It's What I Do
Daniel Francis Maningas, Network Engineer – PHD Network Solutions, UAE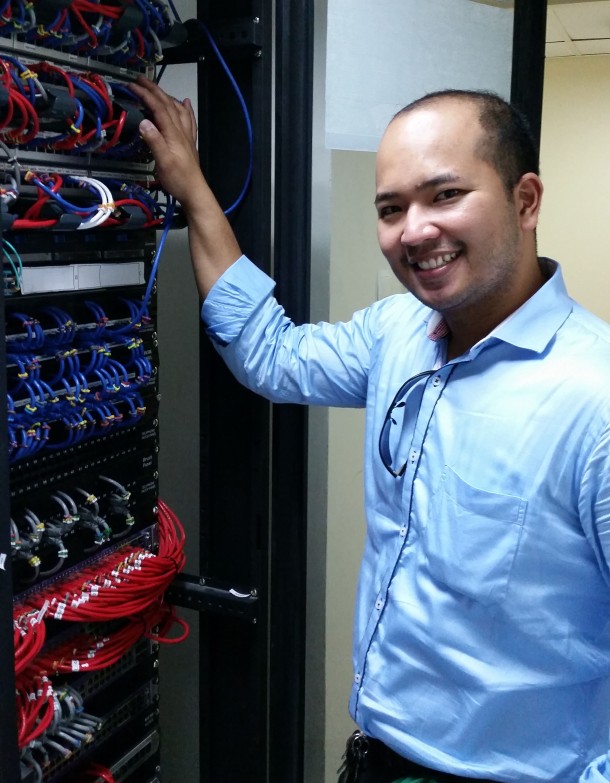 Daniel Francis Maningas works as a network engineer for PHD Network Solutions UAE. To perform his job, he has to get his hands dirty, and probably his body, too.
"I deal with wireless devices, network switches, cabling and configuration of network devices," he explains.
He spends most of his day crawling on all fours to reach inaccessible places to connect a cable link. The upside though is his "connections" take him to the most prestigious places like the JW Marriott Marquis.
His biggest dream is to have a project in the tallest of the them all – the Burj Khalifa, but Daniel is confident that this will come soon enough.
It's not just the swanky places that Daniel likes about his job. Daniel says the work enabled him to visit the six emirates and he is now looking forward to visiting Fujairah for the seventh. "My job involves being in the field, where you have to drive long roads and bask in the sun," says Daniel.
For Daniel, the most important thing is to complete his work, effectively and gracefully at that. Daniel emphasizes that by doing the job right, you know you are going to be well-equipped for anything: moving up the corporate ladder, your next employer or to set up your own business.
Michelle Mingi, Quality Surveyor – Khasaheb Civil Eng. LLC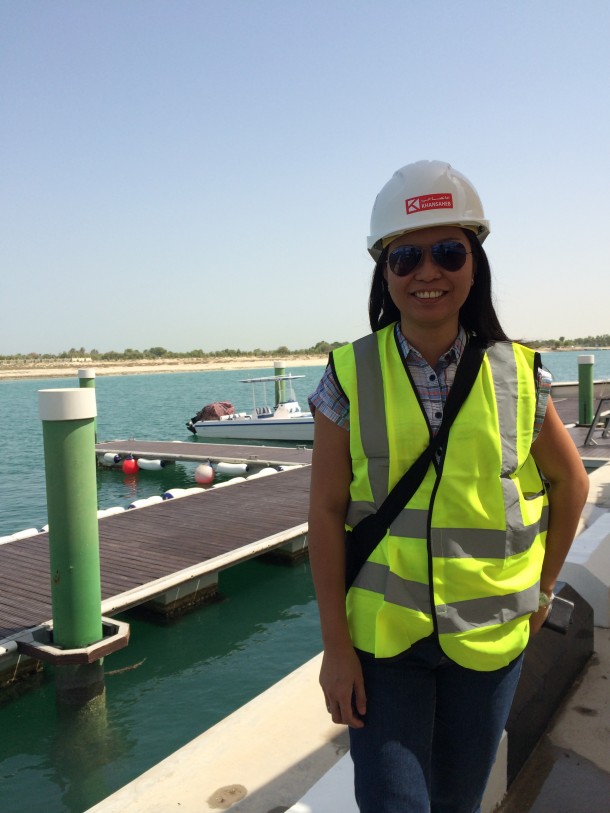 Engineer Michelle Mingi currently works as quantity surveyor at the roads and infrastructure division of Khansaheb Civil Engineering LLC, one of the oldest construction companies in UAE. As quantity surveyor, she is responsible for project control, monitoring and technical coordination. She also conducts regular site visits to assess the progress of each project.
Michelle joined the company in the middle of a challenging construction market. Luckily for her, she was among the first applicants at the interview site and as the saying goes, the early bird catches the worm, or in this case, the position as the only female engineer in her team. "Now three years and counting, our team continues to contribute positive values to the business even through tough economic circumstances," says Michelle.
Michelle's message for her fellow Filipinos is that while it is true that the OFW's remittances propel the growth of the Philippine economy, "It is our unwavering faith and courage to face any challenge in order to provide for our loved ones that make us true heroes.  Let us always strive to be the best in whatever we do and show to the world the exemplary qualities of the Filipino."
Filipino in UAE: It's What I Do