JUNE/JULY 2015 ISSUE
Joey Frank Ausan
Construction Manager (Consultant) at Louis Berger – Qatar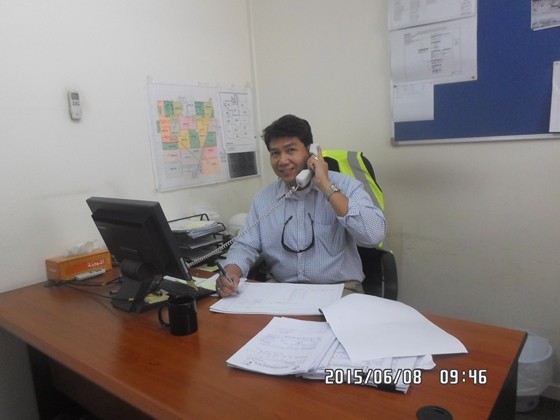 My job
I am a Civil Engineer, working abroad for 17 years now. Ten years in Saudi Arabia as an Area Engineer of Saudi Aramco, in Dhahran from 1987 to 1996. Meaning, I was there during the 1991 Gulf War. I am proud to be a Gulf War 'veteran'. During the burning of Kuwait's oil wells, I was there breathing the kerosene–like smell for months until the oil fires totally extinguished. During that period, each day after work, I involved myself in choir practices singing at the church fellowship services. Not only this, I sang at many community affairs as a soloist-lead singer and even in fund raising concerts.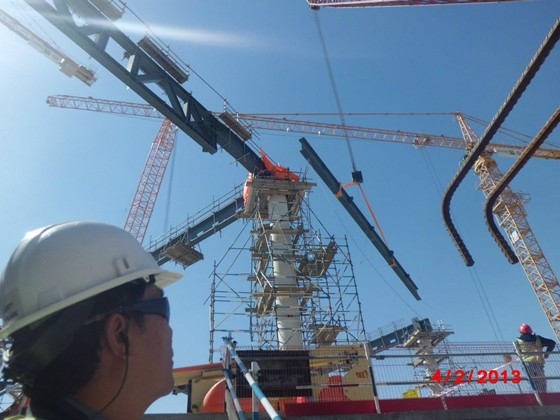 From 1996 to 2007, after my stint in Saudi Arabia, I returned back to the Philippines and joined DMCI-Laing Construction joint venture during the construction of Rockwell Condominiums in Makati. After my stint at Rockwell, I went home to my province, Iloilo and managed our family-owned water purification business.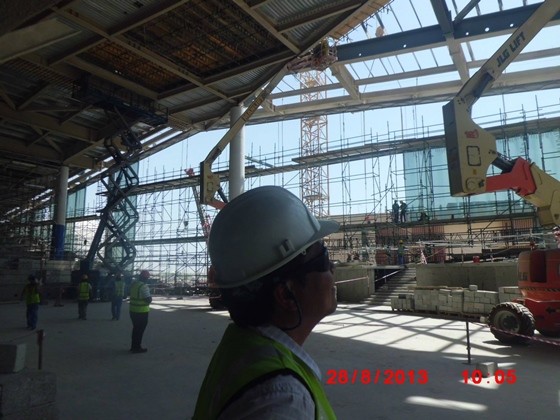 After staying in the Philippines, I returned abroad to work in Qatar. I am here for almost 8 years now and currently working as Construction Manager in Doha, Qatar's Education City under Louis Berger. I am involved in the construction of Qatar's National Library and sometimes relieve civil engineers at par my post at other projects of the Education City. Three years ago, I was involved in the construction of Qatar's flagship project, The Pearl Qatar, as a Consulting Engineer. At the end of our project I was assigned as the Assistant to the CEO. Currently, as Consultant of the construction work, I review the drawings and technical submissions if they conform to plans and make further corrections for our contractor to implement. Other than supervising the contractor of our projects at site, I cover site inspections and preside over meetings. I handle directly a staff of various functions of different colors and creeds. It's so challenging, that after the end of the day, our team should be able to reach our planned targets. Hence, my company can achieve its projects' goals successfully.
After the rigorous, strenuous, and hectic construction work, I have to pause and do extra-curricular activities. I attend choir practices in preparation for the weekly mass of the Roman Catholic Church in Qatar. Sometimes, I sing as a soloist. Also, I joined Doha Singers, a community choir group which performs concerts twice a year.
Other than singing, since I was small, I also like to draw or sketch faces in so short a time, like 5 minutes only. My sketching skill (by drawing the face of the criminal) had helped government authorities in a country abroad resolved a crime. Later then, as my prize, I got promoted to a top post.
Career and Life Advice
My advice to my fellow Overseas Filipino Workers: Take care of your health always. Never abuse it. Before I returned back abroad and work in another country, Qatar, there was a gap – I stayed in the Philippines for 11 years. After settling down in Qatar, I was able to reach out again to my former friends whom I worked with in Saudi Arabia. Some friends told me that such familiar names are not anymore with them, they already died. And they recalled these friends have something in common, they were all chain smokers.
………………………
Eileen Guerra, MBA
Senior Sales Manager – City Seasons Al Hamra Hotel in UAE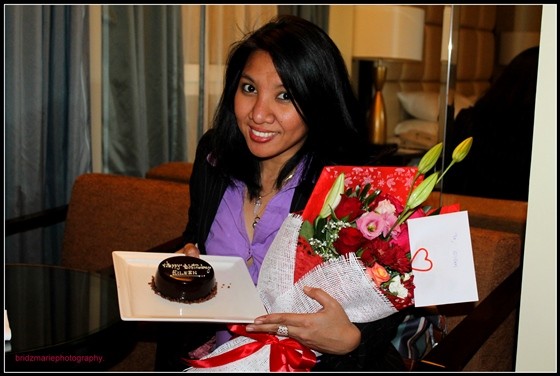 My Job
I'm proud to say that I'm an hotelier by heart. My work in the hospitality industry revolves around corporate sales, operations, management and marketing, whereby I seek to maximize our client numbers from all sectors.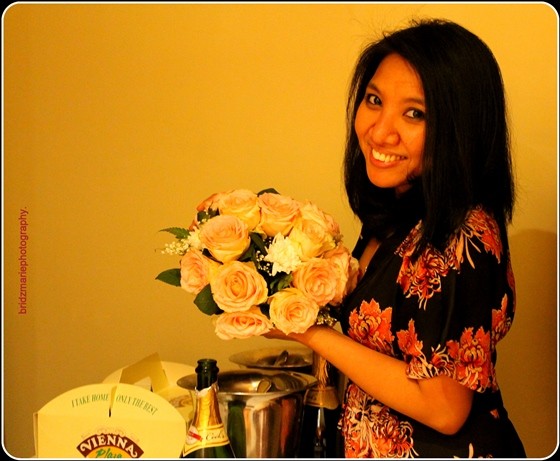 As a Senior Sales Manager, I'm responsible for bringing in guests and meeting revenue targets. Collaboration with the team, meeting with large groups such as associations, and networking, as well participating in exhibitions like the Arabian Travel Market, are all part of the job. Needless to say, having a thorough understanding of all the service our hotels offers is key, so are proactive revenue monitoring, review of sales activities as well as planning and forecasting with the support of my deputy General Manager Mr. Sodki. Not to be forgotten is after-sales-service and the continued building of rapport with clients as well as the rest of our team.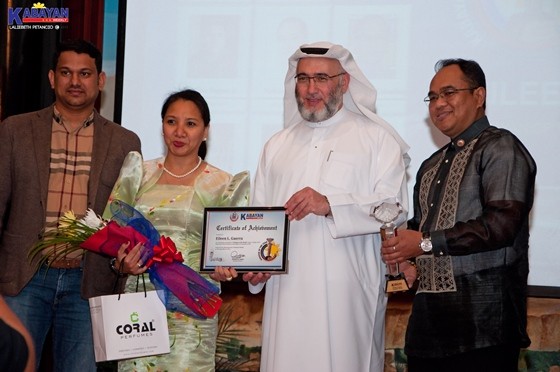 Working irregular and long hours on both weekdays and, sometimes, weekends is commonly required. Sometimes I have to work longer than the traditional 40-hour week to discuss and close a deal. With this pressure in generating sales, it is important to create and maintain a mutually beneficial relationship with clients that help clinch sales and lead to repeat and referral business.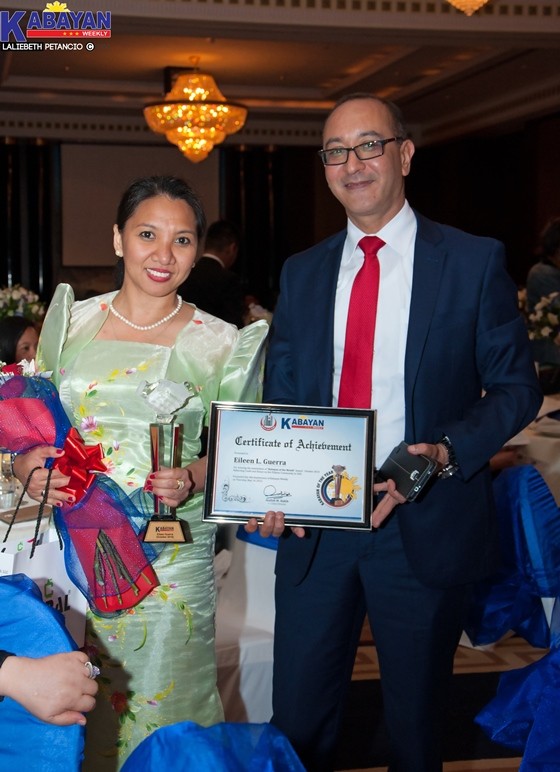 With my experience as an hotelier I've found out that not everything has to be done immediately. Some things are more critical than others, like guest complaints. And in times of stress you have to be able to prioritize and follow through dedication. As Theodore Roosevelt put it, – "Far and away the best prize that life offers is the chance to work hard at work worth doing."
Career and Life Advice
Love and enjoy your job and be wise with your finances, as this will impact your job performance, relationships and family life as an OFW. A supportive family, husband, mentors, and friends made such a difference in my situations. Without them, I would be unable to become a responsible adult and achieve my dream. Thanks to them and to God, today, I can say all of these things to other kababayans. The most important thing is to have faith in your dream and never give up. Don't listen to what other people say. You are your own achievement. Be with people who inspire you and will lead you to all the divine connections. You have to be sensitive and be grateful of every single thing you have. Don't stop learning and don't be stagnant. Always be motivated in everything that you do.
……………………………………
Donna Fronda (VALENCIA)
Architect at Gensler – UAE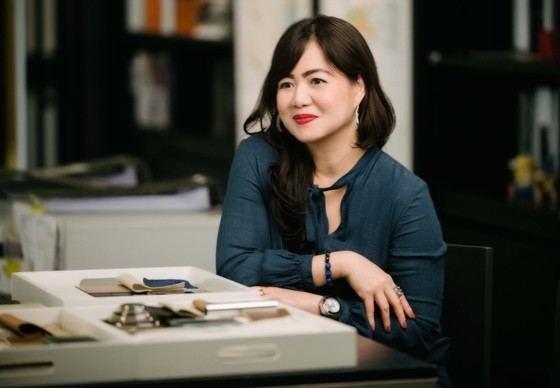 My Job
I am currently working as an architect for Gensler & Associates Abu Dhabi for two years now. Gensler is the number one architectural firm in ENR's Top 500 – my dream Company I should say. I worked as an Architect since 1995 in Manila, where I worked for 9 years then I decided to work abroad here in Dubai last May 2004.
In Gensler, my position is an Interior Architect, mainly assigned in the Workplace Studio responsible for Interior Design Projects. As an architect concentrating on interior aspects, I am working for the technical part and concept design graphical presentation. I am involved also in space planning, supplier coordination, project documentation and production of interior/architectural working drawings using Revit and Autocad software. I can say that I am a well rounded person. Multi-tasking is my main forte, something I've been doing even in my previous. Working in a big company like Gensler is a big adjustment for me, because I need to limit myself to a certain task. The job is divided accordingly between architects and designers. Before, I used to work from A-Z because most companies I've worked with are small scale to medium scale companies. The task is different then as I needed to be a one-man Team. In Gensler, the task assigned is just the focal point you need to concentrate on and execute as given. Projects are all challenging like amusement, retail, commercial, workplace and tower building projects. From time to time, I am also assigned in the Architectural Department as my experience involves both architectural and interior aspects.
My Typical Work Day
Every day, I travel from Dubai to Abu Dhabi to reach my office. My daily task here is very manageable. Each project I am assigned is carefully studied and analyzed for execution and production as per client requirements at a given time frame. When it comes to schedules, I see to it that projects will be delivered ahead of time. I never work over time; this is not my style. I work during normal office hours. But there are cases that I need to work on weekends due to demands of unexpected project submissions. This is acceptable and I need to be flexible at times especially if this is required by our clients. I always value time. I see to it that it is never wasted. And after work, I also need time for relaxation and to rejuvenate.
Career and Life Advice
I always believe that if you know what you want in your life, together with your strong determination and faith, there is nothing in this world you cannot achieve. Before I started working here in UAE, my aim was very simple. What I wanted before was just to work and practice my profession. I started working here at the age of 31, now I am 41 years old. Each year I passed here in this country, I have learned and realized so many things in life. Time is running fast; things will change quickly in a few years. So learn how to organize and plan your life as early as possible. Dream big. Aim high. And put God first in everything you do.