French-Australian Flo Janin, CEO and Co-Founder of Brave, a communications consultancy based in Dubai, has more than just a soft spot for the Philippines.  The self-confessed kite surfing addict fell in love with Boracay and after many visits to the island, also found the love of her life in country's summer capital.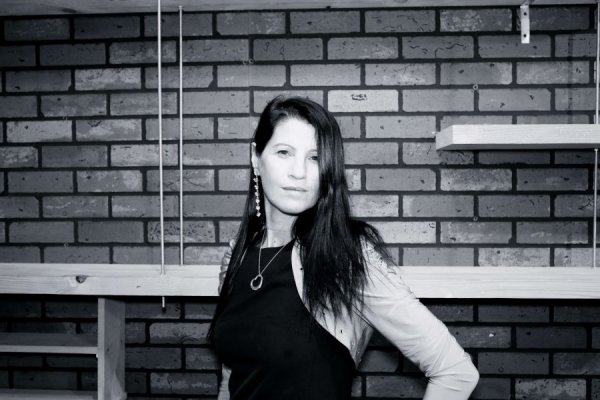 Flo shares, "My first experience of the Philippines was a brief business visit to Cebu back in 1997. It was much later in 2006 that I discovered Boracay.  A friend introduced me to the island and the kite surfing scene as well as many life-long friends. It was love at first sight with Boracay. I came back time after time, until I met my now husband Abbo at our friends' wedding. Abbo was on the island for his first time, as the musician for the wedding. It was a second love at first sight in January 2008. We then quit our countries, bought a native home in Boracay and moved there later the following year. We lived on the island for a while and have been always going back for the past 10 years."
The adrenaline-junkie, entrepreneur and mom of two says she's always dreamt about living on an island, and Boracay fulfilled that dream.  "Being in Dubai can make you forget the simple things in life at times. When we looked for a home in Boracay, we wanted a true island style experience and found it in our villa named "Hangin." The villa is mostly made of bamboo and has a native grass roof. There are no windows as the villa has been designed to take advantage of the trade winds to cool it. It is wonderful during the raining season as it feels like you are at one with nature, yet protected and dry. Our dream home is located on a hilltop away from the hustle and bustle of the white beach crowds. When in Dubai I always miss my friends and always relish our Boracay getaways. I know that the minute I land, I already dread leaving, wishing I could stay there forever."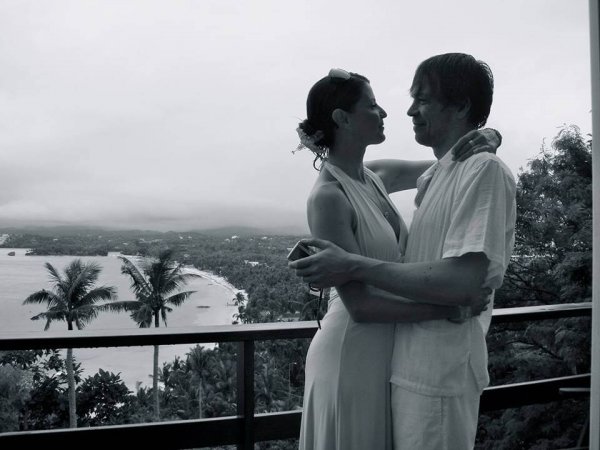 Beyond idyllic island life, Flo also acknowledges that she and her family were touched by life in the Philippines and also felt a sense of belonging.  She says, "There is much to be learnt from the Filipino way of life – from the respect for the elderly to the social aspect of communal eating and festival celebrations, to the ingenuity and resourcefulness for turning anything into something useful. It is also a great teaching environment for our children to learn and show their generosity. We have often helped hold a traditional Christmas party for the children of Diniwid, our Boracay neighborhood, complete with presents, a feast and a Santa of course, in the past, alternating between my husband as Santa or my daughter Millie as Mrs Santa."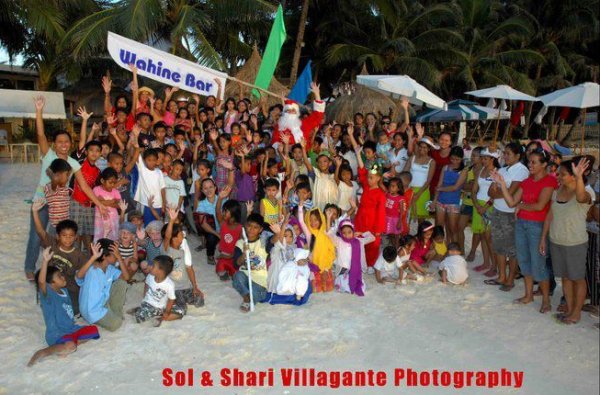 Flo adds, "The Pinoy way of life has made me appreciate friendship and family over material things much more. One needs love and family to be happy, not shopping or be surrounded by materials things. I have definitely become more humble and realized that the most important things in our lives are family and happiness."
The entrepreneur is also able to enjoy building her relationship with the local Filipino community with her agency representing one of the most prominent Filipino brands in the UAE. "I relish working with Pinoys and Pinoy brands. We actually re-launched Max's Restaurant Middle East earlier this year across the GCC and it was such a pleasure being part of the journey of this iconic Pinoy brand. The team spirit and talent in each Max's outlet is so strong, it is highly contagious. I am also blessed and proud to have met talented Pinoys based in the GCC, from the Pink Tahra Saudi bloggers duo Janelle and Reina, Dubai-based graffiti artist Melan Choly, to Kuwaiti based media icon Maxxy Santiago and designer Resty LaGare, as well as Lalaine Chu-Benitez, inspirational founder of Illustrado."
Flo adds, "Filipinos are a true inspiration. They value family over anything else and there is much to learn from that for other nationalities. Filipinos are resilient, passionate and will always rally around each other in times of need."
________________________________________________________________________________
More love for the Philippines on Illustrado Life.