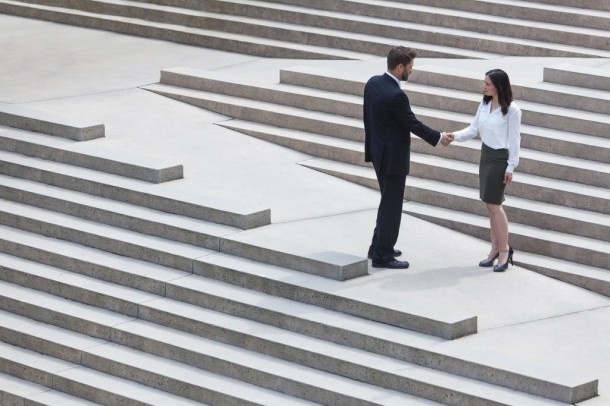 Starting Up a Free Zone Business in the UAE
By Atty. Barney Almazar
Starbucks was opened by three guys contributing $1,350 each. Today, its annual revenue is $14.9 Billion.  Logistics company UPS started with $100 and a bicycle shared by two teenagers. Currently, the industry giant delivers packages each business day for 1.1 million shipping customers to 7.7 million consignees in over 220 countries around the globe.
The people behind these companies are unconventional entrepreneurs – they don't just think out of the box, they invent new boxes. Utilizing creativity rather than money, they did not rely on old-fashioned business start-up requirements of fancy office space, huge capital investment, traditional marketing and a hierarchical organization in order to be successful. Instead, they started their business with less planning, more gut feel and quite obviously, without tons of money.
Just like them, you too can turn your passion into profits.
Forget that kilo-metric business plan that's been taking you years to finish. The only two important things in your business plan are the need of your customers you are aiming to provide (the product or service you would like to offer) and how will you deliver that need to your clients while making a profit.
Once you have identified the business activity that suits you and the strategy to make your business viable, you are now ready to become your own boss.
Inventing new boxes means generating fresh approaches in conceptualizing your business. And it's never been easier especially with the free zones in the UAE.
The UAE Commercial Companies Law requires a Permanent Establishment such as an LLC to have at least one UAE national partner (usually referred to as the local sponsor) who holds at least 51% of the company's capital. In contrast, companies established in the free zones can be 100% foreign-owned.  For a business start-up, having full control of the company's operations and assets is vital. Free zones are special investment models allowing its owners to do business without the complications normally associated to a Permanent Establishment. A free zone is a portion of a clearly defined and isolated land or setting, with a special tax, customs and imports regime, usually involving a status of extra-territoriality.
The procedures and requirements for free zone company formation are a lot easier and simpler to comply with compared to setting up a Permanent Establishment. Through the "single-window" clearance approach, the bureaucratic process of filing separate applications with the Ministries of Economy, Immigration, Labor and the Chamber of Commerce is eliminated as you only deal with the free zone authorities.  Free zones provide flexible employment visa allocations so you can employ staff as needed. In free zones, your new company is registered within days, not months.
There are free zones that do not require a physical office space, helping you keep overhead costs to a minimum. Many business start-up have failed by renting an expensive office rather than focusing on the business itself. For start-ups, an impressive office may not actually be a must since most deals are closed in golf courses or hotels anyway.  Also, shared or virtual office services can be arranged for a fraction of the cost of a physical office. Savings can be better utilized better on marketing or product development.
A free zone company is entitled to provide UAE residence visas for its owners and employees. Generally, visa application rules are simpler in a free zone as no deposits are required. In addition, free zone visas are valid for 3 years compared to 2 years for LLC.
There are many ways to save when starting a business. Remember, far more important than financial investment is sweat equity or the efforts you will put in to make your business idea a profitable reality. Starting small is better than delaying your launch until you accumulate more funds. Just think of the "cha- chings: your cash register is losing each day you postpone your business venture.
The very basic requirement to start a business in the UAE is to secure a trade license. Under the UAE law,  There are 5 available business structures you can choose from:
 Permanent Establishment such as a Limited Liability Company (LLC) or Partnership;

Branch Office, if you have an existing company abroad;

Free Zone Entity;

Civil Company for practice of profession (only in Sharjah and Dubai); or

Commercial Agency (appointing a local agent to sell your goods and services).