by Didi Paterno-Magpali reporting from Dubai
Mary Ann Santos reporting from Manila
The ongoing economic recession has caused a lot of turmoil in different countries:  currency depreciation, price increases, unemployment and political unrest. Economists are bleak soothsayers, predicting that a prolonged recession will lead to an economic depression. But there are some people who have been able to make the most out of the current economic environment and have turned the recession into their own SUCESSion formula. Didi Paterno-Magpali reports from Dubai and Mary Ann Santos reports from Manila.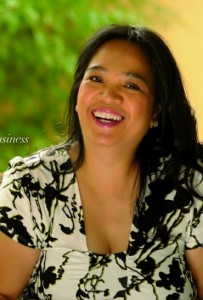 LAARNI EUGENIO: HONESTY IS THE BEST POLICY
Laarni Eugenio's talent and experience working as a set decorator in one of the Philippine's biggest TV networks, partnered with her husband Ariel's keen eye for detail as a props designer, along with their consistent can-do attitude have helped establish themselves as one of the go-to wedding, events planning and design companies in the United Arab Emirates. Ariel's Designs, which started out with just one warehouse seven years ago, now has expanded into three warehouses with a staff of 15 people of various nationalities– Indian, Nepali as well as Filipino.
It took them seventeen years of back-breaking work thousands of miles away from home: enhancing their skills, learning the ins and outs of running a business and gaining the trust and confidence of colleagues; seventeen years worth of savings and one window of opportunity before this husband and wife tandem broke free from the bonds of employment and went solo.  And that window of opportunity was when their former employers decided to close down the company. Realizing that she knew how to run the day-to-day operations and could take the company to new heights, Laarni decided to take over the business from the management through a transfer of business license. It was Laarni, who took on the reins of the arranging the transfer of business license, legal documentation and other start-up requirements, while Ariel continued on as an employee in order to retain and continue their residence status in the UAE.
Starting business in the UAE isn't easy for expats, as the law requires the support of an Emirati business partner on top of the many other business license requirements. But since the husband and wife team gained the trust of their former employer's local sponsor, setting up shop was a breeze. Though the almost effortless beginnings didn't mean that their entrepreneurial pursuit went on smoothly.
One of the many challenges of owning and running a business in the Middle East is the racial discrimination. Eugenio shares how Filipinos are often stereotyped "Racism has been here since the very beginning (of our business). And we've been here in Dubai since 1988. Hindi nagbago yun. May mga kliyente na lalapit sa iyo at hihingi ng proposal pero malalaman mo na lang na pupunta sa iba dahil lang (mas pinapabor silang lahi). Ganun talaga (dito). Tatanggapin mo na lang at mag move on. [Racism has never changed. There are clients who will approach you and ask for proposals, but, in the end, you would get to know that they've decided to work with other suppliers just because they were of a preferred nationality. It's really like that. You just have to accept that racism is a fact of life in the Middle East and you move on.]"
But despite this Eugenio moved forward with her head held up high and it has paid off. Their company has gained the trust of clients, majority of them Arabs, through their natural talent, sheer determination to succeed, and more importantly, honesty.
"Naranasan ko na kahit nagawa mo ng maganda yung trabaho at natapos na yung kontrata, pagdating sa bayaran ng balanse, magrereklamo sila, kesho panget at sasabihin sa iyo na babaan ang presyo. Hihingi sila ng malaking discount. [I've experienced that even if I've done the work well and delivered everything in the contracts, clients will complain that you didn't do a good job at all. Then ask for a huge discount.]" Though Eugenio had anticipated this, she never had the heart to pad proposals just to secure profits for the company. She is firm in her principles in doing business "I am honest in business. (Sa mga ganung sitwasyon) either kunin mo yung pera kahit lugi ka (o wala ka makukuha). Basta (importante sa akin) meron ka makuha kaysa wala. Prinsipiyo ko na lang kikitain ko yun sa susunod…Hindi naman ako pumasok sa business para kumita ng malaking pera. [In those situations, you either get the payment even if you lose a lot of money or you don't get anything at all. It is more important that I earn something instead of nothing at all. I just believe that I will earn that in my next projects…I did not set up the business just to earn huge amounts of money.]"
Eugenio stresses how love for the work, rather than love for money, is more crucial for entrepreneurs to succeed "Di naman lahat ng gusto natin makukuha natin. May trials, may challenges talaga…Masestress ka, pero kung love mo ang job mo, you will take (everything) as a challenge, (whether) good or bad. [We won't get to have everything that we want. There will always be trials and challenges…You will feel stressed, but if you love your job, you will take everything as a challenge."]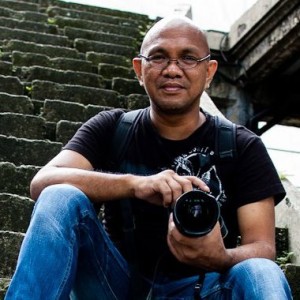 MILO TORRES: BAYANIHAN SPIRIT IN THE DESERT
Unlike Laarni and Ariel Eugenio, who left employment by choice, Milo Torres had to face entrepreneurship in the UAE head-on because of circumstance. He was terminated by his former employer due to corporate restructuring and budget cutting. But thankfully, the company did not immediately terminate his residence visa, which would have meant losing his permit (along with his wife and son) to stay in the UAE. The companyactually renewed his residence visa, which was valid for three years, to allow him to find a job to replace the one he lost "It was a fresh renewal of (residence) visa as I had just finished 6 years of staying with them. It was actually a good gesture from my employer. I did not ask for it. I was a very good employee…it was just unfortunate that my services (were not required by the company anymore)."
Torres, though was a full time employee as a senior engineer / network administrator at that time; he started moonlighting as a website designer and photographer. This, little did he know, would be the saving grace of his sudden unemployment. He was an active volunteer in the Filipino community as a computer trainer. In fact, he was one of the founders of the Overseas Pinoy Professional Photographers society and he is the publisher of the currently inactive Overseas Filipino Workers' portal, OFW Zone (http://ofwzone.com). Torres started to concentrate his efforts on his freelance projects while job hunting. It was then he realized how he could actually make it on his own, that he was earning more as a freelancer specializing in web design and photography than what prospective employers were offering him as a senior engineer.
After more than a year of freelancing, with the help of funds from his savings, Torres decided to register his business to make it official. Getting a business license would be a springboard to expand his business, an opportunity to work with medium to large companies, apart from his regular clientele. "And since I got my (business) permit from TECOM, I was able to (handle bigger) clients like Dubai Duty Free, Sharjah Duty Free, Patchi Chocolates, British Business Group. Maersk, Air France and Dubai Outdoor Media among others."
"Networking and mingling with the community plays a very important role in any business as you are actually building good (relationships) with people. In fact, until now, I still receive referrals from my computer students from as far back as year 2000." Torres proudly shares his key learning on entrepreneurship. It was then he truly felt the Filipino Bayanihan spirit, where he indeed experienced the full on support from the Filipino community "In the first five years of the business, most of (my clients) were Filipinos or were influenced by Filipinos. Now, it is a mix of nationalities."
Torres thinks that being an entrepreneur is "one of the most thrilling and rewarding experiences" in his life. He is extremely proud to be his own boss: being hands on in all aspects of the business, managing his own time and using his skills and creativity to the fullest. Yet he still recognizes that going solo is not a bed of roses. "Going into business is not an easy task. You have to work extra time when the economy is low or when competition heats up. Pressure is always there, unlike being employed where (you) just have to work 8 hours a day without worrying about the business. There are lots of responsibilities and plenty of administrative details that are not fun. You can't please everyone and have no guaranteed salary."
Despite the many challenges, Torres remains positive and encourages his fellow kababayans not to be intimidated by going solo. "To start and run a successful business needs a lot of information, but the basics are simple: maintain a positive attitude, stay informed with the current market, stay focused and motivated, plan well, know your customers and keep monitoring all monetary transactions. If you can take that simple advice, you can be a successful entrepreneur."
FROM THE PHILIPPINES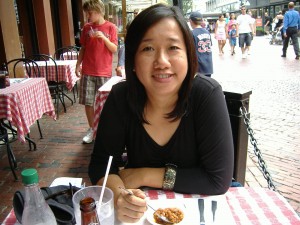 OWEN SANTOS, FREELANCE WRITER
Owen Santos was previously the Features Editor of Marie Claire Philippines, the local counterpart of the international magazine franchise.   When the magazine ceased its three-year publication run due to a new direction adopted by the media company, Owen became a freelance writer.  She didn't scare off at the thought of going independent despite the trying times.
The key to overcoming economic difficulties, Santos explains, is to "develop your resourcefulness even more. With freelancing, you not only work on being creative but also on sourcing your own projects."  Although Santos is working independently, she advises it is best not to isolate yourself.  "Put yourself out there, and keep in close contact with your network.  You show people what you're good at by expressing your ideas on how you can help them. You should not be greedy about your ideas and always expect a certain price on them," Santos adds.  To be highly successful in freelancing, "you should actively pursue projects confidently."
To make the recession work for her, Santos adapted a different kind of attitude.  "You do not focus on the negative when you write independently.  You should also develop a different kind of discipline when you are freelancing since you come up with your own schedule as against the rigid 9–5 working hours in a company." It was this discipline and work ethic that allowed Santos to work on a lot of income-generating projects and still have enough time with her mother who was recovering from an illness.  "I wouldn't have been able to do that if I was employed.  It will be very stressful not only for my but for my mother as well."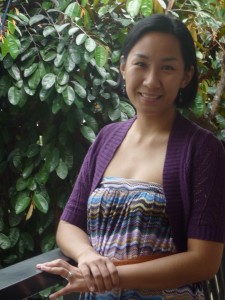 MARTINE COSIO DE LUNA, CHIEF BLOGGER/OWNER, DAINTYMOM.COM
Martine Cosio de Luna was previously a teacher in a progressive school for seven years, and an editorial assistant for a small publishing firm prior to that.  When she had her son whom she wanted to breastfeed exclusively, de Luna decided start a blog about her experiences as a new mother.  Her blog, Dainty Mom, began in March 2010, upon her return to the work force.  "It started off as a free website on Blogspot (the free platform of Blogger.com). It all began as a diary wherein I expressed my thoughts as a new mom," she recounts.
As she got into blogging more regularly, de Luna began to take writing jobs on the side, while maintaining her teaching position. She started off by working with different Internet marketing and copywriting projects that she acquired from Craiglist.com, a directory site.  De Luna eventually got repeat clients from both Australia and the U.S. that guaranteed a steady income, enough to cover for the income she gave up as a full-time teacher. In June 2010, she resigned from her job at the school and went into full-time freelance work.
In 2011, de Luna bought her own domain, daintymom.com, and established it as a brand that is an inspired lifestyle for work-at-home moms (WAHM).  The blog serves a dual purpose:  (1) To promote values and information on how to be a practical WAHM and (2) to act as a launching pad for her freelance services of blogging and copywriting.  Currently, de Luna is also extending her blog to other platforms offline.  She is organizing an event called It's a WAHMderful Life:  A Work-At-Home Moms 101, a one-day workshop for is for moms who want to find their bliss working from home while making a home. (The debut workshop is this October 2012.)
How did de Luna successfully overcome the global challenges brought about by the economic recession?  First, she became part of two global phenomena: Outsourcing and WAHM-ing.  "Outsourcing is very much in-demand these days.  The Internet has crossed boundaries, enabling clients to search for service providers worldwide," she says. "WAHMs are also increasing in number as more women are leveraging the Internet to suit their lifestyle.  They are also able to save from the reduced transportation cost and corporate attire expenses which can be allocated to more important expenses." Through a career style that is flexible and based on her strengths, she is able to craft a work lifestyle that marries well into the family lifestyle she and her husband have agreed on. "By working from home doing freelance work, I am now able to spend more time with my son, even home schooling him."
Secondly, (and in line with this philosophy of location-independent work), de Luna has professionalized the services that she offers as a WAHM. With the many service providers readily available, de Luna advises potential WAHMs to "start brand building and offering your services through online platforms, such as your own website," in order to differentiate themselves. "If you want to be a freelancer, you have to invest in marketing yourself as the right person for the job. Through your blog, for instance, you can market yourself, create a following, and get potential clients to like and trust you. In gaining their trust, you can establish an ideal work-related relationship with them." She also advises finding clients who are able to pay for services on a retainer basis, which helps bring in a steady stream of income.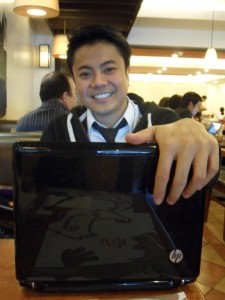 JAYCE PERLAS, OWNER, PERLAS PUBLIC RELATIONS
Jayce Perlas was previously employed in a large network company before venturing in a partnership in Public Relations and eventually starting his own private independent consulting firm.  "I was looking for new challenges in Public Relations and Corporate Communications," says Perlas explaining to why he shifted from an employee to an independent consultant.  "As an employee, you are just focused on your craft.  As an independent consultant, you are challenged to extend your focus to Human Resources, Administrative work and Business Development."
Perlas' business formula actually works to his best advantage. "The economic recession is working to our advantage.   With independent firms operating on the same media with huge multinational PR companies, providing the same and sometimes more superior services, we are certainly at an advantage.  We do not incur extremely high overhead costs just to support an international franchise.  We provide more personalized services to our clients.  With global clients cutting down on corporate communications, a lesser priced but more efficient PR partner is a no-brainer."
Perlas further adds, "A lot of companies are looking for alternatives to decrease spending on advertising but still communicate themselves."  He therefore takes on a role of enlightening clients on how Public Relations is a cost-effective communication tool versus using mainstream advertising.  "We earn the trust of clients and establish a good working relationship with them.  This is how we measure the success of a communications project."