HOT SHOTS:
The New CEOs are changing the way of doing business
Today's CEO's are getting younger and bolder. They aren't managing large multi-national corporations or conglomerates; they are drafting new business models, cultivating various opportunities and building their own companies from scratch. Rome Jorge talked business with three CEO's who are setting new standard for doing business in the Philippines.
At 38 years of age, the disarmingly affable Sydney Emil Dizon Maderazo — Sid to his friends and the rest of the advertising industry — is already a respected mentor to the industry's brightest.  This Director, entrepreneur, restaurateur and investor was a one-time clothes hawker and shoe shelve painter. But Maderazo's story of unblemished entrepreneurial success is the archetypical tale of the self-made man, redux. Even with his success, Sid Maderazo still aims for an unbroken winning streak.
Strength to strength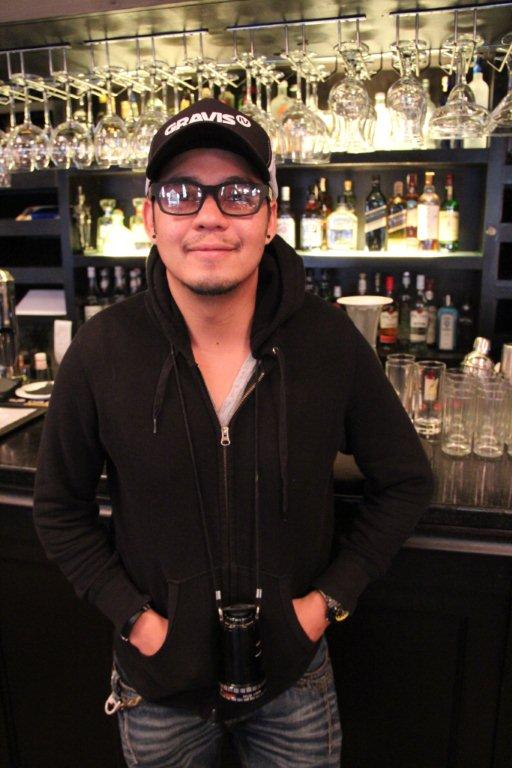 Of Maderazo's many businesses, it is his advertising production house, 88 Storey Films, that garners the most acclaim and revenue. "It's my production house co-owned with three other partners. One is a colleague of mine from UP (University of the Philippines), fellow director Mark Querubin. Two are executive producers: Cielo Sanchez and Louie Araneta," he explained.
Opened seven years ago, 88 Storey Films which is among the top five production houses in the industry is responsible for such eye-catching effects filled commercials as those for Coca Cola, San Miguel beer, Cobra energy drink, C2 iced tea, Creamsilk hair conditioner and Great Taste instant coffee.
From directing and producing television advertisements, Maderazo is set to expand his business to post-production special effects with his acquisition of the company formerly known as Roadrunner.  "Mark (Querubin), and I recently acquired Roadrunner from ABS-CBN. It is now called Central Digital Lab," he revealed.
In his late 30s, the unassuming Maderazo is wise enough not to put all his eggs in one basket though.  Today, along with Querubin he is also restaurateur. He co-owns up-market restaurant Bowler, which serves continental cuisine, and Quantum Café specializing in vegan and organic food, both in Makati.
The newest kid on the block no more
He revealed, "It's now my tenth year as a director in the advertising industry. Even when I was the 'newest kid on the block,' there were already younger directors back then. The directors are getting younger. The field is getting more competitive. But I encourage that. I have many apprentices. I'm known for that. Most of them now are on their own, one of them is an in-house director of 88 Storey Films, Christian Acuña. He trained under me for three years," he revealed
Maderazo's generosity stems from his own experiences: "I'm not the type of director who says no to a young person who would like to learn. I found my mentors during my job as an art director working with the top directors back then. I would go to shoots, sit beside these directors and ask questions. That was my film school."
Hunger leads the way
Exposure to veteran directors may have honed his sensibility, but it was hunger for more in life that prodded him to take a stab at directing.
Maderazo confided, "I didn't come from a well-to-do family. Fortunately for me, my parents were able to send me to a good school, Ateneo (de Manila University) but I totally messed up because I got kicked out in first year college. I did end up in UP (University of the Philippines, College of Fine Arts) which was a good thing. It saved us a lot money and that's why my dad didn't complain."
"For two years after college, I bummed around. I painted murals for bars. At the back of my Kia Pride were cheap clothes from Hong Kong that I would hawk at ladies' dormitories. I was even painting shoe shelves for a brand of children's shoes," he recalled
"Looking back then, the motivation was not being a failure. It stems from the fact that I was a black sheep. I was the youngest, the only son among two sisters. My dad is a lawyer, a bar top-notcher who set the standard and unfortunately I am an artist. We are polar extremes. That is part of the reason why I left the house while earning so little."
Maderazo was averse to the regimentation of the corporate world. Despite this, a friend convinced him to apply at McCann Erickson advertising agency. "I didn't bring any drawings. Instead I brought clay animal sculptures I had made for an ex-girlfriend. I had to borrow them for her. The people at the office thought I was hawking my wares to their boss. But she was amazed. These were highly detailed sculptures. For some strange reason they accepted me," he laughed.
"From there, I realized I was overworked and underpaid. It was borne out of hunger, literally. I left McCann with only PHP10,000 in my bank account. The most depressing thing for me back then was going to the ATM and checking my balance."
His boss at the ad agency had just transferred to ABS-CBN television network and Maderazo was eager to help her. While doing the storyboard for an internal advertisement for ABS-CBN television network's merchandise, Maderazo came to the realization that he was ready to direct the commercial himself. "I called up my boss the next day and told her that I could direct this myself.  My boss swung from the fences and put her faith in me. And out of desperation I realized this opportunity. It became my first project. When I saw my name on the slate — it was just a piece of Styrofoam — I knew this was what I wanted to do."
Maderazo has since been happy, hence, successful. He drives a Porsche instead of a Kia now. His clapper is no longer a piece of Styrofoam, but a proper one with a digital readout. And even his father approves of this black sheep
Making an impact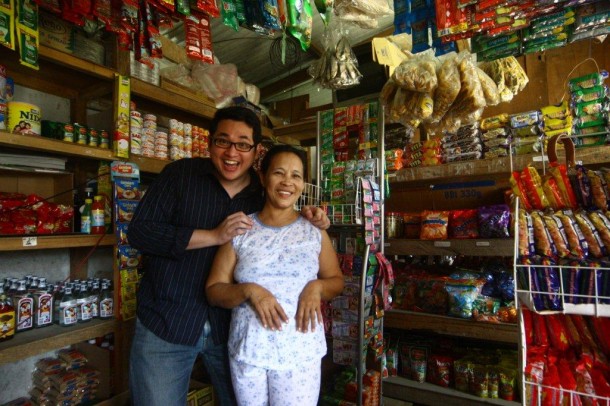 Bam. It's a nickname that has as much impact as a comic book hero's punch. But to the lives he touches, 34-year old Paolo Benigno A. Aquino IV is nothing less than a helping hand from above.
To most Filipinos, Aquino is a familiar face. Even if one was blind to his many product endorsements or his hosting of informative television shows such as "Y-Speak," "Breakfast" and the entrepreneurship show "Start-Up," his famous last name and his similarity to his cousin President Benigno Aquino III is glaringly unavoidable.
Aquino, as the former chairman of the National Youth Commission, was the youngest person in Philippine history to head a government agency. In 2010 he was recognized as one of the Ten Outstanding Young Men of the Philippines as well as one of the Entrepreneurs of the Year.
So much in store
Today, as president of MicroVentures Incorporated, Aquino aims to empower the women of the masses through micro financing of small neighborhood convenience stores or sari-sari stores through its Hapinoy Store Program.
Beyond capitalization, the Hapinoy program allows for cheaper products by aggregating the purchase of various Hapinoy stores for bulk discounts. The program offers training as well as assistance and advice for would-be entrepreneurs through its "Store Doctors." The program even assists entrepreneurs in effectively packaging their products for the market. The program is specifically for women, promising nothing less than "business intervention" to ensure success.
"When I left government in 2006, Mark Ruiz and I started to set up different enterprises that had a social development aspect to them. Later on we would find out that we were actually starting social enterprises.  After a few months and a few failed attempts, we came across other friends who were executives and leaders from corporations and non-government institutions.  We formed the first board of MicroVentures, Incorporated and became founders of the Hapinoy Program," he recounted.
While other businesses see social corporate responsibility as a complement to their ruthlessly capitalist endeavors, Aquino and his partners see the economic betterment of women and their family as their core business.
"It was a conscious effort to put up a social enterprise that could support the borrowers of micro finance groups.  In many ways, I see this as a different form of public service — more precisely, an innovative and more sustainable way to help our countrymen," he explained.
"I saw that we cannot be doing the same old solutions to the same old problems.  We need new, innovative, creative solutions to our problems. In many ways, I see what we are doing as charting a new course in developing our country," he added.
All in or nothing
As with every bold venture, risks abound. "Social enterprise in itself is so new a field in the Philippines, that it is a risk.  The social gains are very tangible and very fulfilling but the business aspect of it is still untested."
"The Board Members, which include myself, invested our savings to start the business on our first year.  We even took on loans to get MicroVentures off the ground."
"Even when times were tough, we saw the gains in the nanays (mothers) that we supported. Our interventions meant success for them — the training, the loans and the business interventions were a winning formula to get our women micro entrepreneurs off the ground."
Aquino revealed his plans for expansion: "We will be nationwide soon and are even looking at exporting the model to other developing countries.  Hapinoy can be a Filipino contribution to the world; something we can all be proud of as Filipinos.
The advice he gives to would-be social entrepreneurs is the same he gives to his nanays: "Go all-in and don't give up."
The family guy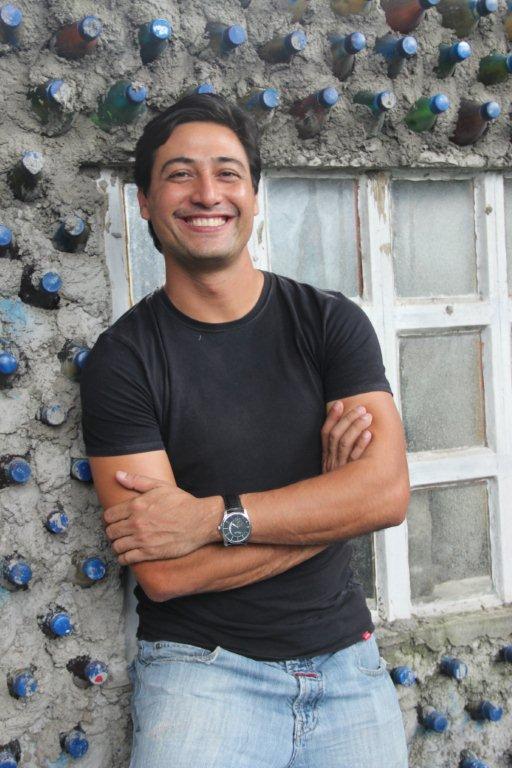 Illac Diaz — one-time model, actor and telecom executive, Fulbright scholar and graduate of Harvard University, Massachusetts Institute of Technology (MIT) and the Asian Institute of Management (AIM), still an unmitigated stud and a bachelor at age 40 — is, believe it or not, a family guy.
But as with everything about Diaz, the scope of his family is nothing but ambitious. What he considers his family encompasses not only his kin, his friends or his fellow illustrados. His family includes the other 90 percent: the public school children, the seafarers, the peasants, the fisher folk, the urban poor, the rest who aren't well-to-do, highly-educated half-Italian scions of artists and culturati such as himself. With Diaz, this is the family he devotes his life to.
Diaz invents devices, constructs schools and procures funding without fanfare — quite the turnaround from his days as model and actor.
The designs Diaz promotes are easy to replicate because they are specifically engineered to be so. "My professors at MIT taught me to design for the other 90 percent. It has to be: a) made from cheap, easily sourced materials; b) could be constructed with basic carpentry skills; and c) have a profitable business model," he explained. So instead of designing the latest luxury item, Diaz has created water pumps made from cement, pedal powered washing machines and peanut shelling machines, artificial reefs and homes made of adobe.
Diaz is the executive director of My Shelter Foundation which has made a name for itself by lighting up the gloomy interiors of shanty homes with solar power and constructing public schools and clinics at a fraction of the cost.
The Isang Litrong Liwanag (A Liter of Light) – The Solar Bottle Bulb Project teaches shanty residents how to light up their dark tin-roofed shacks with just a discarded 2-liter plastic soda bottle.
The soda bottles provide as much light as a 55-watt electric bulb. Unlike commercially available translucent fiberglass roofing materials, the soda bottles are free, refract light to illuminate entire rooms and do not cause rooms to heat up like greenhouses. Already the program has been implemented in San Pedro, Laguna province and has lit up some 120 houses at Baseco Compound in Tondo.
On the other hand, the Bottle School Project pioneers construction using plastic soda bottles instead of hollow blocks. The bottles are filled with mud topped with a bit of cement. Then they are laid out in rows and cemented together with concrete mixed with fiber for strength. After every meter, steel rebar reinforces the structure to create a typhoon proof wall. My Shelter has already built over five clinics and twenty classrooms at one-fourth the conventional cost in 10 provinces.
Plastic soda bottles are ideal. They are plentiful and strong, made to endure exposure to the elements and withstand the weight of being stacked in storage. Polyethylene terephthalate (PET) bottles take more than 700 years to deteriorate and pose a huge garbage disposal problem. Yet it its this very property that allows My Shelter Foundation's finished projects to last long. Not only is their technology easy to copy worldwide; the funding for its program is equally easy to replicate. Already the same plastic bottle architecture is being implemented in as faraway places as Brazil and South America.
Ivy League
In Harvard, Diaz undertook a Masters degree in Political Administration. At AIM, his thesis was on "Shanties to Jobs: Creating a Migrant Center in Manila." At MIT he studied Urban Planning.
A year after he graduated from AIM in 2001 he established Pier One, an affordable yet safe and hygienic housing for seamen. Today, the facility offers 2,000 beds and assistance in searching for jobs and livelihood opportunities as well as HIV/AIDS awareness, education, detection and treatment. Diaz also developed an artificial reef system called First Step Coral to hasten the recovery of fish stocks for fisher folk.
These efforts have reaped recognition for Diaz. In 2003, he won AIM's Honors & Prestige award. In 2004 he won the Everyday Hero Special Award from Readers Digest Asia and in 2005 he was among the Ten Outstanding Young Men.
He declared, "It's not a choice to serve the country but an obligation. It's how you mix your regular life — how you're putting together your family and your wealth — with service to society and service to the future of the environment A person has to do what he can using his talents, skills and connections to make life better for the next generation. Can you change the world? That's the question that I posed to my self."
"Somebody once asked me who my great grand parents were. I knew they were wealthy. But I didn't know who he was or what he did. That got me thinking about the transference of legacy. Wouldn't it be great to be remembered for something greater than wealth, something you leave behind," he muses.
Legacy is a word one rarely hears from single men like Diaz.
But Diaz is no ordinary single man. He is committed. He is a family man. His nation is his family. And the legacy he hopes for is a better world.