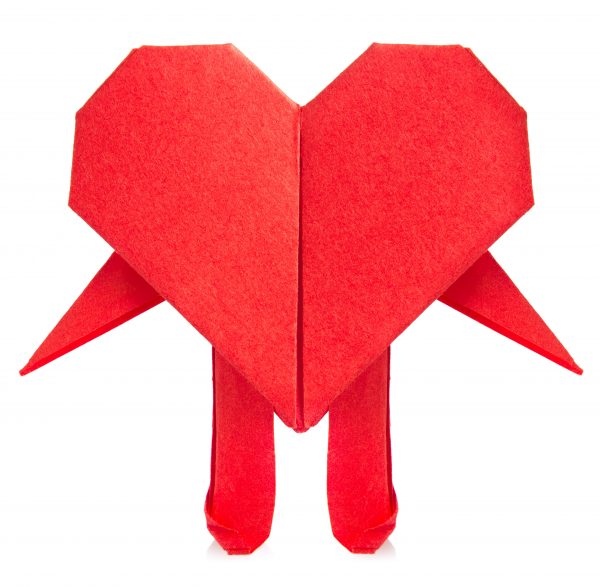 How to say "I Love You" in 10 different Countries
By: Antonino Benitez
With the infamous 'V –Day' slowly approaching we ask ourselves – what does it all mean? Stemming from a rather complicated historical origin between Christianity and the Romans, Valentine's Day has become branded in society as a time that involves acting upon the values of love and devotion.  Nothing says "I love you" like, well, "I love you" – but the English language doesn't have the monopoly of romantic expressions.  Every culture has its own unique way of expressing love. Let's explore them, shall we?  
French: Je t'aime 
As well as holding the international reputation as the 'City of Lights', France's capital is most prevalently known for its infectiously romantic atmosphere. Perhaps the charming and awe-inspiring architecture or the people themselves, Paris' liveliness is particularly vibrant on Valentine's Day. With locals referring to this occasion as 'La Saint-Valentin', French couples gift each other with fresh flowers and special chocolates in hopes of displaying their mutual adoration.
Spanish: Te quiero
Accompanying the country's traditional adorning of romance-inspired decorations, the Spanish take part in customs that are deeply passionate on a symbolic level. Concerning Barcelona and the whole Catalonian region, couples celebrate love on a slightly later date, on the 23rd of April. Also known as 'El Dia de la Rosa', love birds usually exchange roses and books throughout the day in keeping with the popular Catalan proverb – 'A rose for love and a book forever'.
Danish: Jeg elsker dig
With Valentine's Day just recently making its mark on the Danish population (only being introduced during the early 90's), the country's younger generations have come to appreciate the day through participating in more sentimental acts. The main practice that still frequently happens on the 14th is the exchange of 'Lover's cards'. Originally a transparent card that revealed an image of the card-giver sweetly presenting his soulmate with a gift, the phrase now alludes to every heartfelt letter as even the simplest of deeds mean something.
South Korean: 사랑해 (Sarang -hae)
Young South Korean couples dedicate a lot of effort towards Valentine's Day, with several deeds of the love-fueled season carried out from February until April.  As men and women equally contribute in the gift-giving, women are the first to represent their love on the 14th, as they spoil their men with an array of sweets. However, following one month, men raise stakes by returning their significant other's deed through showering them with even more gifts than before. Funnily enough, singles aren't even left out as they embrace their independence with a bowl of black-bean paste noodles.  
Japanese:愛してるよ (aishiteru yo)
Since geographically close countries bear cultures that share parallel values, it's no surprise that the Japanese celebrate 'V-day' similarly to the South Koreans. Sharing a practice which entails gift-giving from both sides of the relationship, what makes the Japanese custom more unique is the fact that the chocolate is specifically made for different people. In maintaining the sociable relations between peers, people distribute 'Giri-choco' to all of their friends. Then there is 'Honmei-choco' – the chocolate is intimately meant one's partner and is always made by hand.
Portugese: Eu te amo
Once again, unlike most western nations where Valentine's Day is celebrated on February the 14th, the Brazilians instead take part in equally romantic activities on the 12th of June – commonly regarded as "Dia dos Namorados".  Directly translated as 'Day of the enamored', this is a rather significant event for lovers because of its proximity to St. Anthony's day – honoring the patron saint of marriage. Thus in the zeal for love, people either chose to throw simple get-togethers or check out the dynamic street performances – not limiting the festivity to just couples.
Afrikaans: Ek's lief vir jou
While couples offer one another with tokens of love, a predominant Valentine's Day tradition in South Africa initially began to enhance one's confidence in finding love. On the actual day, women pin a literal heart on their sleeve, writing both their name, and the name of their personal love interest. Through this daring act, both men and women are given an ounce of courage to take the first step in starting a relationship they've secretly sought after.
Hindi: मैं तुमसे प्यार करता हुँ (maiṅ tumse pyār kartā hūṅ)
As Hindu notions usually challenge that of the Western world, Valentine's Day celebrations were freshly adopted by the nation as people have started to place an Indian flare on the typical traditions. Over the years, Indian couples have come to dress extravagantly with the intention of parading their feelings for their significant other. Not only that, but during this time of year in India, hotels are brimming to their capacity hosting couples that chose to celebrate.
Italian: Ti amo
There are already countless aspects of the Italian culture that are evocative of love. Originally, youthful and starry-eyed individuals gathered in gardens to appreciate poetry readings and live music, as well as walked down romantic promenades as Valentine's Day used to be known as the spring festival. Although, most Italians currently rejoice in their love through a sumptuous romantic dinner.
Tagalog: Mahal Kita
In the Philippines, Valentine's Day marriages have been on the constant rise, with hundreds of couples who are willing to spend the rest of their lives with each other, as they collectively say "I do". Once over 150 couples got married alongside each other, making February 14th the most common wedding anniversary date back home. Kicking it up a notch higher, hundreds of romantics gathered throughout the years in vouching for a world record for the most lip-locking simultaneously.  
Learning about what the essence of V-day actually is for people, it's been reiterated that the celebration boasts numerous variants across the globe. Despite some populations considering the event as solely dedicated to the love that exists in relationships, the meaning of Valentine's Day has also been redefined by some nations – as the potentially stronger love between friends and family is also embraced.
So, if you're getting down because you're alone on the 14th, remember that love happens in many forms.