Press Release – Photo Credits – Cristina "Tunayums" Linaza
12th March 2012
In collaboration with Nikon, Illustrado Magazine's annual Women of Substance event enters another year in its successful photo competition under the new theme "I AM an Empowered Filipina"
Dubai, UAE – Women of Substance 2012, the annual event organized by leading Filipino lifestyle magazine, Illustrado, in partnership with Nikon, brings another year in the much-awaited photography competition this time themed with "I AM an Empowered Filipina." After two successful editions of the Nikon Photo Competition, Illustrado and Nikon embark once again on this collaborative project which aspires to continue contributing to the upliftment of the Filipina's international image, as captured by the lenses of photography aficionados in the region.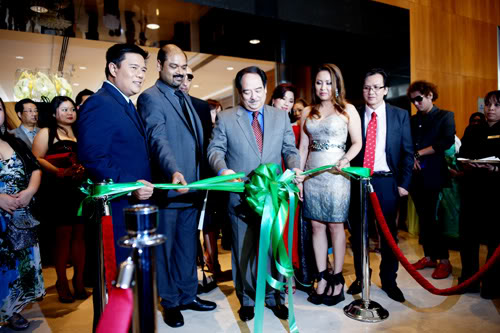 According to Lalaine Chu-Benitez, Publisher and Editor-in-Chief of Illustrado, "Filipinas are becoming increasingly known for being the strong, resilient and hardworking women that they are.  By capturing their essence through superb photographs we aim to celebrate and share their unwavering spirit with the rest of the multi-cultural community in the region."
This year's competition theme is also specifically aligned to Nikon's existing campaign "I AM Nikon" which encourages people to have fun and enjoy adventures in life. Nikon's official representative commented, "Through our association with Illustrado and with this competition, we underline Nikon's mission to encouraging people to celebrate life and seize the moment."
He added, "Women have always been a great subject of photography.  Being able to capture, not only their beauty, but their strength of character is something that will challenge and at the same time fulfill their creative inclinations." 
Photography enthusiasts around the Gulf are invited to submit photos depicting the theme "I AM an Empowered Filipina."  Based on the last two editions, hundreds of photographers vie for this competition, of which only a lucky three will take home the coveted title and Nikon prizes.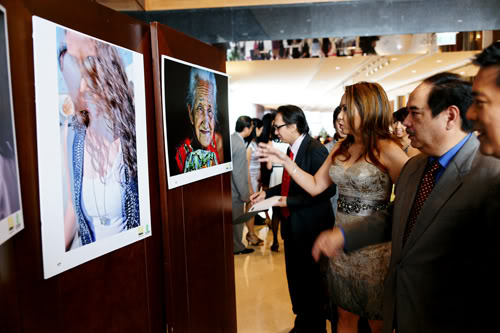 New to this edition is the Nikon prize to be given to a fourth winner who will be able to successfully predict the number one winning photograph. This will be done through an online voting process conducted at Illustrado's Facebook page during the week of the 25th March 2012.
Last year's entries included various images of Filipinas from different ages and walks of life depicting beauty, motherhood, joy, Filipinas at work and in sports, among others.  The winners among 30 finalist from countries – the UAE, Kuwait, Qatar and Saudi Arabia, were Jerry Pilapil (1st place), Donald Rosales (2nd place) and Harry Cruz (3rd place), all from the UAE.
Finalists' works will be showcased at the Nikon Photo Exhibit during the Women of Substance event that will be held on the 30th March 2012, Friday, in the Godolphin Ballroom at Jumeirah Emirates Towers. The last day for entry submission is on the 24th March 2012, Saturday.  Photographers may submit up to a maximum of three (3) photographs for consideration.  All images should have been taken within the Gulf region.
For more information, please contact Illustrado at (+971) 4-365 4547/365 4543.   All entries in high resolution format should be e-mailed to admin@illustrado.net.  Low resolution entries will not be considered.
To view last years winners and finalists, click on the link below –
http://illustradolife.com/?p=4497
—
About Women of Substance
Illustrado's Women of Substance is an advocacy in conjunction with International Women's Day. It is a celebration of Filipina empowerment, achievement and contribution aiming to provide inspiration to boost the morale of the Filipino community, and to be a reflection of the positive and balanced international image of the Filipina. Every year, Illustrado presents Filipina honorees from the Gulf who exemplify achievement, societal contribution and exceptional character.
About Illustrado
Illustrado is a unique lifestyle-community magazine published in Dubai devoted to uplift the morale and the image of Filipinos in the Gulf.  The slogan 'Taas Noo, Filipino' and the vision of 'Helping the Filipino flourish – global vision, native soul' define the substance, style and corporate ethos that has helped Illustrado gain respect and recognition in the region as a wholesome, positive, highly engaging and richly visual medium that has accorded due respect and recognition to the Filipino community.  Illustrado's distinctive approach combines premium production values with a very down-to-earth philosophy; it is not only a magazine, but is a social enterprise that speaks and aspires to enrich a very diverse range of readers, veering off the usual media fare of gossip, scandals, sensationalism and materialism.  For inquiries on the Women of Substance Event, please contact Johanna Dalocanog at +971 4 365 4543 or 365 4547, or e-mail johannadalocanog@illustrado.net For general inquiries on Illustrado contact the above numbers or e-mail us at: admin@illustrado.net