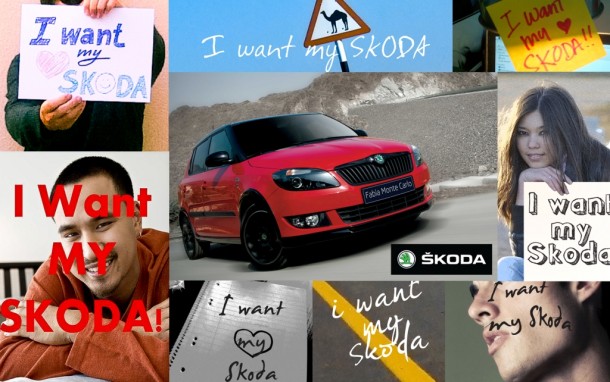 DRIVE the coolest car this side of the city for ONE WEEK absolutely for FREE!
Join Illustrado's "I Want My Skoda" competitionI want My Skoda
Tell us why you should be the one driving this amazing European built car with German engineering, a powerful VW Group 1.6 engine coupled to a 6 speed tiptronic gearbox.Make your answer fun, cool and clever and we just might choose you!Fancy tipping your coolness quotient on the road up a notch?
How about week of free thrills in and out of the city?Send us your entry today!HOW TO JOIN:
Take a picture of yourself with "I Want My Skoda"
Post it on your timeline. Include your fun, cool and clever answer.
Then post your entry on Illustrado's FB Page
(How to put your entry on Illustrado FB: Copy the post/picture URL, post in Illustrado page's "Post/Photo/Video" box right under our profile picture, with your fun, cool and clever answer.)
Make sure you "Like" Skoda-UAE's FB page, too!
https://www.facebook.com/skodauae?fref=ts
We will post all valid shortlisted entries in our "I Want My Skoda" album
Ask your friends to Like and comment – just in case they might convince us that yours is the winning entry 🙂
Skoda
Simply Clever
Rules:
Send your entries by the 16th December, Sunday
Entries will be posted in our "I Want My Skoda" FB album from the 17th December
Winner to be announced on the 20th December, Thursday
This competition is only for UAE residents.
Contestants should have a valid UAE driving license.
Please note that this is not a photo contest. We will be judging based on the answers, not the pictures.