Iain Roy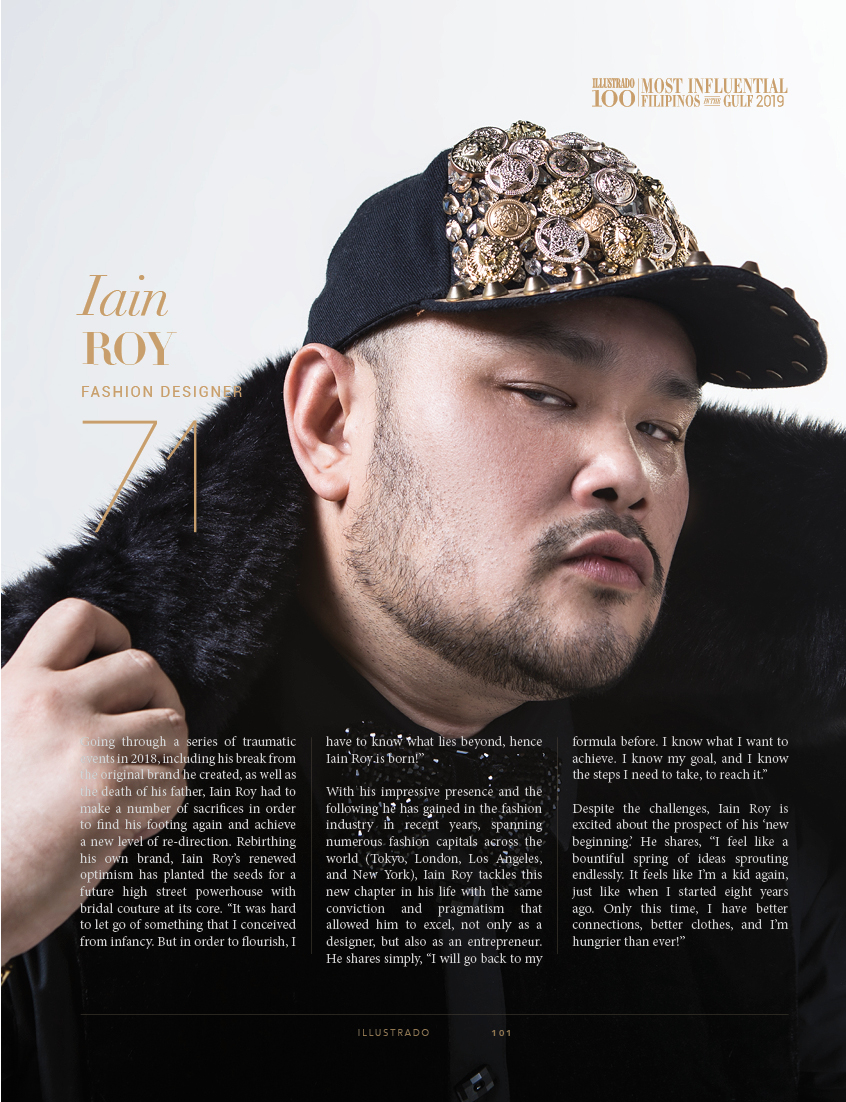 Going through a series of traumatic events in 2018, including his break from the original brand he created, as well as the death of his father, Iain Roy had to make a number of sacrifices in order to find his footing again and achieve a new level of re-direction. Rebirthing his own brand, Iain Roy's renewed optimism has planted the seeds for a future high street powerhouse with bridal couture at its core. "It was hard to let go of something that I conceived from infancy. But in order to flourish, I have to know what lies beyond, hence Iain Roy is born!"
With his impressive presence and the following he has gained in the fashion industry in recent years, spanning numerous fashion capitals across the world (Tokyo, London, Los Angeles, and New York), Iain Roy tackles this new chapter in his life with the same conviction and pragmatism that allowed him to excel, not only as a designer, but also as an entrepreneur.  He shares simply, "I will go back to my formula before. I know what I want to achieve. I know my goal, and I know the steps I need to take, to reach it."
Despite the challenges, Iain Roy is excited about the prospect of his 'new beginning.' He shares, "I feel like a bountiful spring of ideas sprouting endlessly. It feels like I'm a kid again, just like when I started eight years ago. Only this time, I have better connections, better clothes, and I'm hungrier than ever!"
……………………….
Special thanks to our sponsors: Emirates Airline, Stars n Bars La Mer, Liali, Instax – Grandstores UAE, Dusit Thani Dubai, Gver – Your Friendly Marketplace for Sharing, Meeting Dancewear , MPQ, CMG, Filbrit, and our partners Rozen Antonio Photography,  Alex Callueng Photography, Jef Anog Photography, and Ethereal Photography.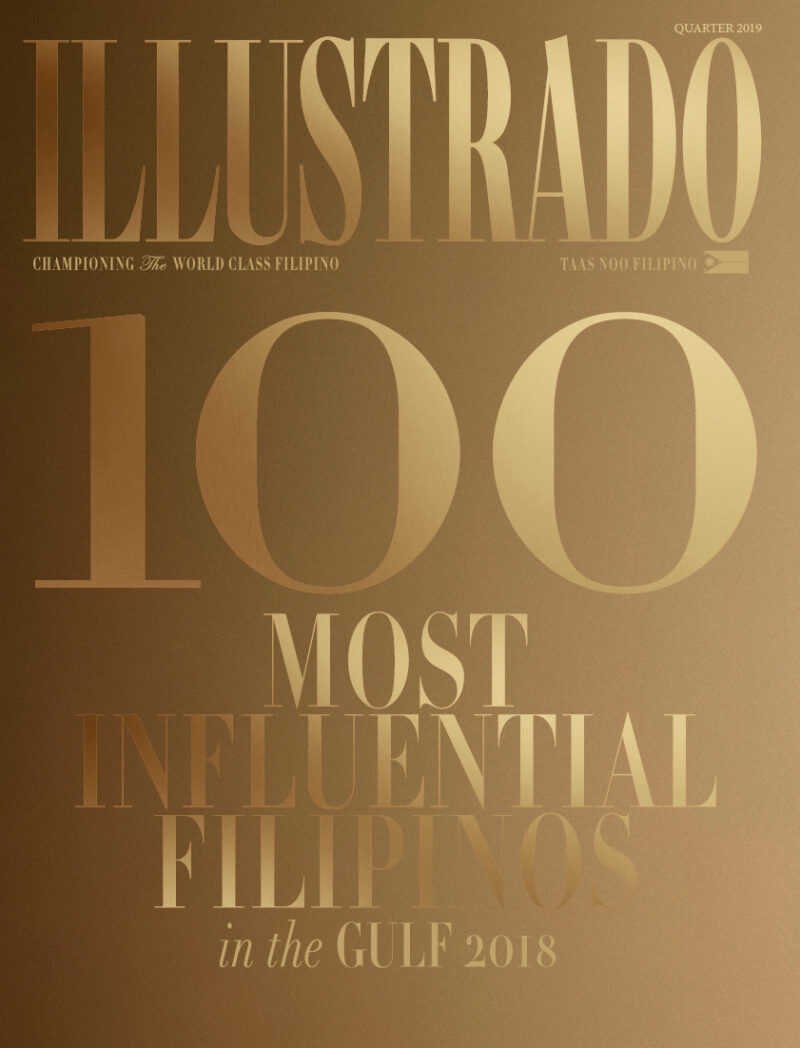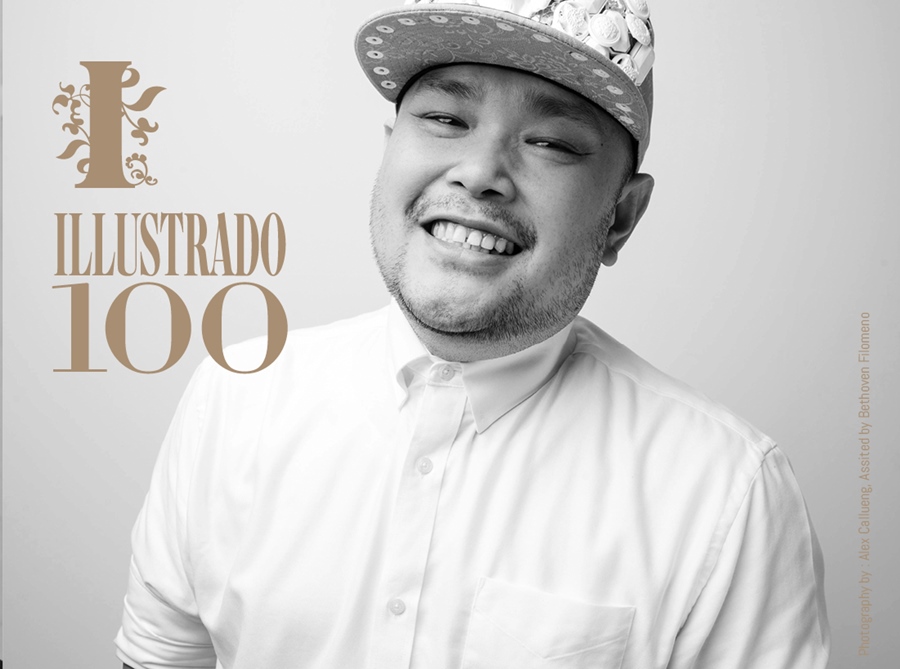 YEN
Fashion Designer
Yen is proud Filipino couturier/businessman and the co founder of Yen Fashion Design – a bridal and couture atelier based in Abu Dhabi which has branches in Doha, Los Angeles, London and Tokyo. The brand also retails in House of Fraser and Bloomingdales.
Yen's works have circulated around the fashion capitals of the world and have been noticed by world's premiere international glossies. Revealing his "trick of the trade," Yen says that the biggest and the most important investment he has made is in hiring a reliable staff. He adds that the key to "yenify" results is working smart not working hard. He shares: "My philosophy is "Always pushing forward." If there is an unforeseen error – instead of pointing fingers, let's think of a solution and move forward. If we achieved our goals – let's think of a way to be even better at it. And in times of stress – chill, evaluate and move forward with the solution. I have no time to dilly-dally and apply Heisenberg's Uncertainty Principle in every obstacle."
Ever the intellectual, Yen is currently formulating "The Yen Method" – a principle of entrepreneurship that, he says, can propel anyone into achieving their goals and unlock any enterprise's full potential.
Photo by Alex Callueng; Photography Assistant – Bethoven Filomeno Special thanks to – Giordano, Nikon, Liali Jewellery, Lulu, Mitsubishi and Western Union.