SpiceKlub's Molecular Gastrono-burp
By Rosan Katlea Reodica
                Nestled quietly in Bur Dubai, SpiceKlub is a new player in the Indian cuisine foodie scene. For someone who's a fan of the soul food of South Asia, all I have experienced of the food from this region are two extremes – thali eateries where you must line up, and proper fine dining on spiced grills paired with gourmet curries.
Stepping into SpiceKlub, I was waiting for that strong aromatic waft of scent from the bustling kitchen. There was none. We didn't know yet if that was a good sign. The olfactory experience was so subtle (yet lingering) that each table we passed leading to ours, I had to crane my neck and do a guessing game on each dish. If one can say classy quirky kitsch, this resto has got it in spades. Kites, swings, tires, mismatched neon pillows and kaleidoscope colors add desi punch to the exposed brick and ceiling industrial feel. This was a good introduction to the flavors we were about to enjoy that night. Ambience: check!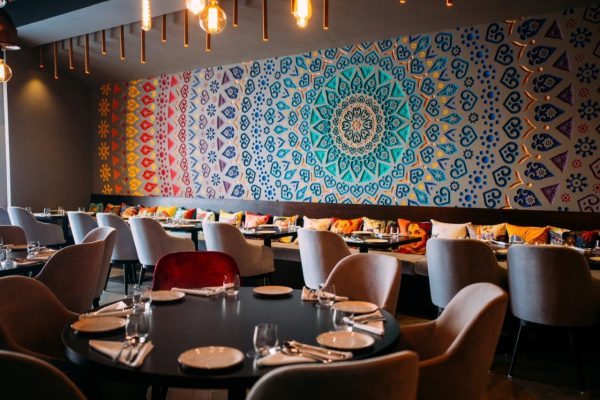 It was our first time to try "molecular gastronomy cuisine" and oh boy, going beyond it being a fad, mas napamahal ako sa science! Wonderfully putting chemistry processes and natural food ingredients together, this type of cuisine delivers a feast on texture, food art, and flavor. We were expecting food to be served in laboratory styled equipment but thank goodness SpiceKlub didn't have to go all nerdy on us. We were first served our drinks, a masala mojito spiced just right and my favorite – the "chewable" drink, Mango on the Rocks. Here's where the start of playing with food appealed to me. We had to pour warm mango juice on cold mango pulp infused with liquid nitrogen to form a mushy pulpy drink that needed to be scooped out. I made sure not to eat/drink it all up as I saw the plethora of dips and chutneys that needed to be washed down. Complimentary dips are my weaknesses and I enjoyed the red cabbage with walnuts, mango, black olives with chilies and tamarind chutneys. Then we were served with a dish of green foam and it was heavenly! Called Papdi Chaat, crispy spherical breads topped with yogurt and chili foam. Unusual and very delicious! Next came some thin crispy papad smothered with melty cheese and topped with coriander and chilies. I will call this my dream "pizza" from now on. Crumbs and all, we stuffed our faces with these North Indian blessing. As if the cheesiness wasn't enough, in comes the fondue(!!!). Pav Bhaji is apparently a street food masala served with pav or bread fried in butter. But SpiceKlubs version is class mga teh! Creamy decadent buttery fondue with a heaping of sweet red onions to be dipped with chopped up buttery bread. Are you salivating now?! I think this was cheese wonderland as the next dish that angels sang for was a grilled cottage cheese kebab or palak with ginger foam. Sadly we were too full and wanted to make room for dessert as we just nibbled on a few spoonfuls of their roti wrapped soya beans in a bed of spicy cheesy masala sauce.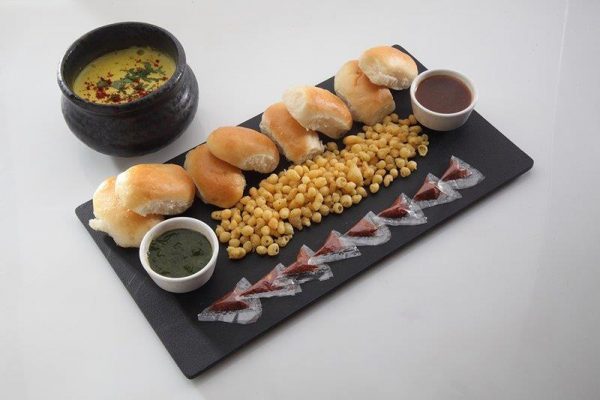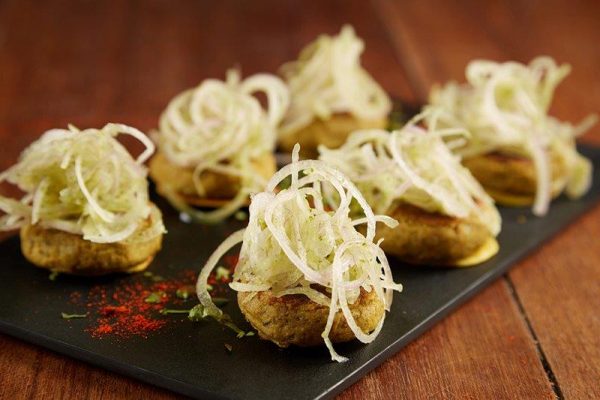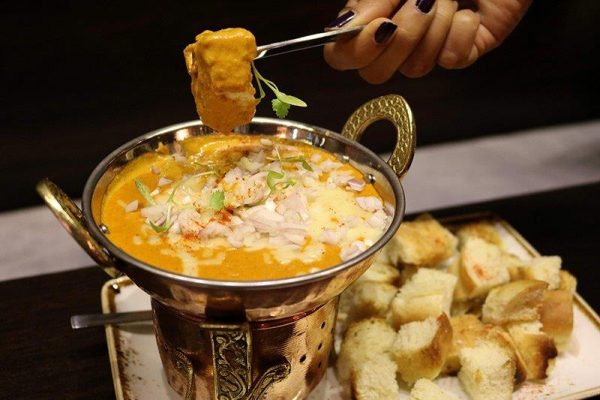 SpiceKlub's Molecular Gastrono-burp
We had to spend a good 15 minutes taking videos and pictures of the desserts served as were entertained with their mint-topped chocolate flower pot, which one has to break open in pistachio "soil."And then came the falooda to end our night at SpiceKlub on a high note. It came in pulpy, popcorn-like texture on which one has to pour ice cream with rose syrup. Each spoonful was a surprise of basil seeds and pieces of jelly, I wanted a second tummy that night!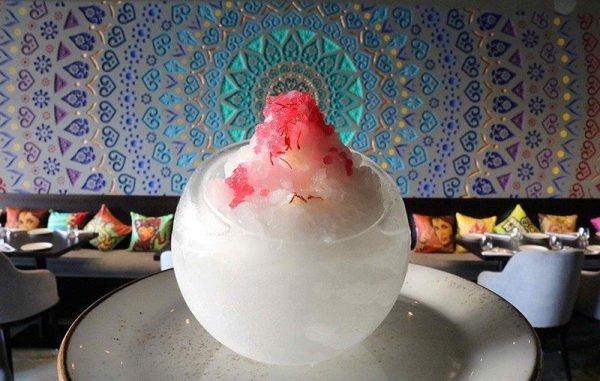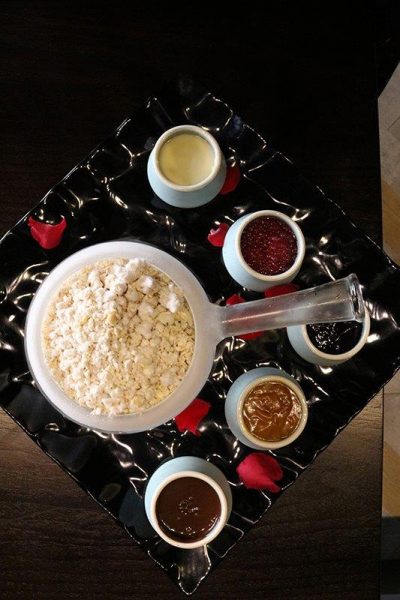 You will not get overwhelmed as the waiters were all very knowledgeable and stutter free from the "complicated" fusion their food is. While the resto was busy, each filled table had full attention and an enjoyable playful meal.
Bookmark SpiceKlub ASAP.
Unique food experience
Everything is entertainment in itself
Fairly priced
                  You might want to reconsider if you're a boring "All I want is curry" foodie. Live! Eat SpiceKlub now, pretty please, with chili foam on top J
Overall Rating:
4.5/5
SPICEKLUB | Shop 2, Al Rafaa C Building, , Mankhool, Bur Dubai UAE |04 4371668 | www.spiceklub.com