By Anna De Leon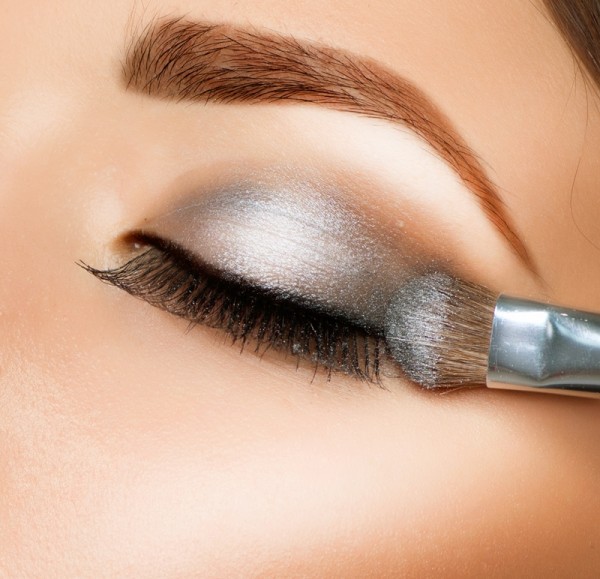 The Holiday Season is officially upon us and so are the never ending Christmas Party invitations. Here are some makeup tips from Anna De Leon that will help you through all the holiday festivities.
The Skin – Foundation
Whichever look you decide to rock, having flawless skin is imperative. The colder months can wreak havoc on our skin causing it to get dry, thus, prepping your skin before make-up application is crucial. Always start with a clean, toned and moisturized face. This makes your foundation glide on a like a dream. If you are expecting to be photographed a lot at night, it's best to avoid foundations that have SPFs in it. The zinc oxide and titanium oxide cause white flashback making your face to look whiter than the rest of your body when photographed with a flash. 
The Skin – Concealer
Chances are, the back-to-back parties are bound to leave you with dark circles. But fret not! Concealer is there to rescue you. To cover dark circles there are two things that you need to remember. First, the concealer that you need should have a yellow undertone to counteract the blue and violet undertones of your dark circles. Second, it should be a shade lighter to brighten the under eye. This makes you look fresher and it can make you look like you just had 10 hours of sleep!
Mesmeric Colorful Eyes
If sporting green, blue or violet smokey eyes may seem too much for you, try experimenting with colored eye pencils. You can tight line, line your waterline, lower lash line and smudge it with the same colored eyeshadow. Amp up those eyes by curling your lashes. Filipinas are blessed with long lashes that are straight and applying mascara on uncurled lashes will close the eyes up, instead of opening them up. Make sure to separate those lashes with a lash comb in between mascara applications.
Sparkle like a Diamond
It is the season to be merry and sparkle. The key to sparkling eyes is to limit shimmer on the following areas of your eye: tear ducts, lid and brow bone. Keep the crease color matte at all times.  A shimmer eyeshadow applied on the tear ducts will open up the eyes. The lid is the perfect place for glitter eyeshadow. There is so much drama when you see sparkle peeking through that small area of your eyes and lastly shimmer on the brow bone instantly lifts your eyes.
Seal it with Your Lips
Whether you chose to go with a nude lip or a bold lip, lining and filling in your lips is important. This is the season of catching up with friends. You don't want to be constantly retouching your lipstick. Lining and filling it up will make lip color last longer and will give you more time to catch up with pals, old and new.
________________________________________________________________________________________
Read more Fashion and Beauty articles on Illustrado Life.